Top 5 gifts ideas for a memorable Mother's Day
Yes, it's Mother's Day on Sunday 22 March. That means it's time to find a gift for your beloved mother. We all know that finding a thoughtful gift at short notice isn't always an easy task.
But don't despair. We've put together five ideas that are sure to be a hit with Mum this year. And, of course, there's a distinct pattern running through each suggestion (clue: they all involve Bordeaux wine!).
Sunday brunch with the best Mum of the bunch
There's few more elegant and refined Bordeaux wine than a Crémant Rosé, available from l'Ami Jac. So how about pairing this superstar of a bottle with a home-cooked meal at your Mum's house (don't even think about letting Mum cook – it's her day, after all). If the budget stretches a little further, why not book a weekend away for Mum and Dad at a nice hotel or quaint B&B (in Bordeaux, perhaps?), with Sunday lunch and the aforementioned bottle of Crémant Rosé packed along for the ride.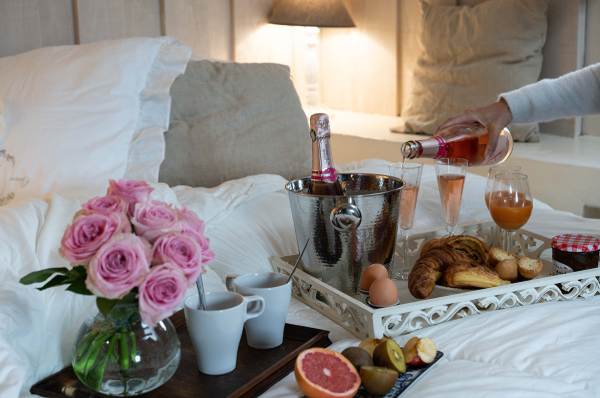 The ultimate relaxation care kit
Mum always sent you off to school with a carefully considered packed lunch full of your favourite titbits, so why not return the favour by creating mum's own 'sit back, relax and unwind care kit'. All you need is the latest novel from Mum's favourite author, some sweetly scented candles and a bottle of Bordeaux red – we recommend the berry and violet notes of a Château Malbat, available from the Wine Society.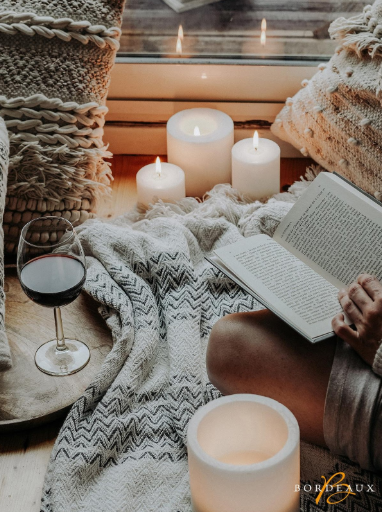 A dry Bordeaux white and a sweet treat
If Mum has a sweet tooth, then what better way to treat her than with profiteroles accompanied by a dry white Bordeaux to balance out the rich chocolate and cream delights. We recommend the fruity, citrus flavours of a Château Talmont (you can pick a bottle up from Asda for just £7).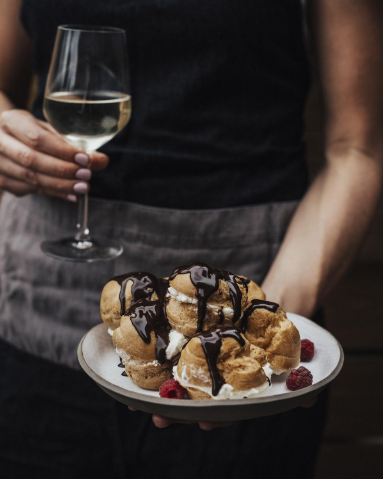 The classic flowers and wine combo
Ok, so this might not be the most imaginative item on this list, but it's still guaranteed to bring a smile to Mum's face. After all, clichés are clichés for a reason! A bouquet of tulips and a bottle of Bordeaux rosé are the perfect match, simple and elegant. You can go a step further and match the colour of the flowers to the wine. From Bordeaux Dourthe Réserve white to M de Mangot rosé or Château de Cérons red, you can create a thoughtful and beautiful gift for Mum.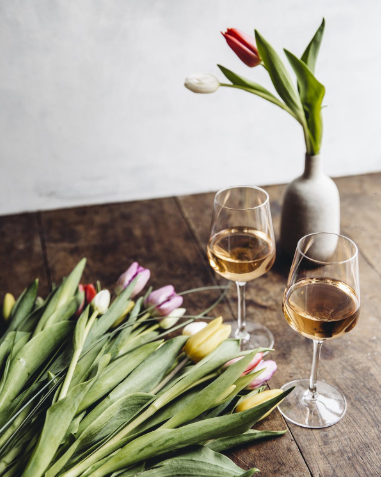 The best things in life are free
Sometimes the best gift a Mum can ask for is uninterrupted time with her loved ones – and that means you. They say the best things in life are free, and Mum won't disagree. Set some time aside this Mothering Sunday to shoot the breeze with Mum and enjoy each other's company at home or out and about. You and Mum can make a toast to all those years of unconditional love and support with a bottle of light, dry and aromatic Château Bel Air Perponcher Réserve Sauvignon Blanc blend, available from The Wine Society.
Happy Mother's Day from everyone at Bordeaux Wines!
For more wine gift ideas and inspiration, our easy-to-use online 'Choosing A Wine' tool gives you even more great suggestions.