Bordeaux People's Choice: Dean L Couchey
Last year, we launched the very first Bordeaux Fan Awards "People"s Choice". This year we"re back with more enthusiastic fans, like Dean L Couchey. 
Dean is a 34 year-old executive chef living in Boulder CO. He loves all things French, especially the food and wines of France. He is a world traveler and is planning a world tour next year with his wife.
How were you first introduced to Bordeaux Wines?The first time I had a Bordeaux wine was when I was traveling in France, most regions like to pour their own wines, but  a small restaurant in the city of Bordeaux was my first experience with the wines. We first had an Entre Deux Mers with our entrees, and then a nice Fruity Right bank as I was accustomed to Burgundy.
What do you like most about Bordeaux Wines? I love the Range of the Bordeaux wines, Red, White and Rose, inexpensive to some of the most expensive in the world. you can have an everyday drinking wine for $15 to some very exquisite wine for $25-35.
Tell us about your favorite Bordeaux Wines. I have a few favorites, I love Chateau Lanessan from Haut Medoc, it is a great value for money and ages well. I also think Chateau Greysac is a great value and can take a few years of aging. Chevalier Sauternes is always a good bet for a value Sauternes, it is well balanced and easy to drink and has the same classic notes of a Sauternes. There are a few value whites that I love, Chateau Haut Rian from Entre Deux Mers is a great summer wine at a reasonable price that has great acidity, but isn"t overly sour. Chateau Graville-Lacoste(which I purchased) was great, it was balanced, the Semilion and Muscadelle brought a hint of sweetness to the palate. The Chateau de Lescours 2010 was also great, it didn"t have the overly fruit forward notes of some right bank wines and paired pleasantly with my Grass-fed Beef Burger with Roquefort and Sauteed Crimini. 
Why did you select these wines as your favorites? I like the way that these wines are approachable, yet affordable.
Chateau Graville-Lacoste – $19 had a great bouquet and palate, but it was just a bit underdeveloped. It had a nice sweetness, yet still a good balance of acid and tropical fruit.
Chateau de Lescours – $29 A great light red, it didn"t have the overly tannic feel, yet it still had a good structure, a slight cassis and blackberry tone with a hint of leather after it had opened up.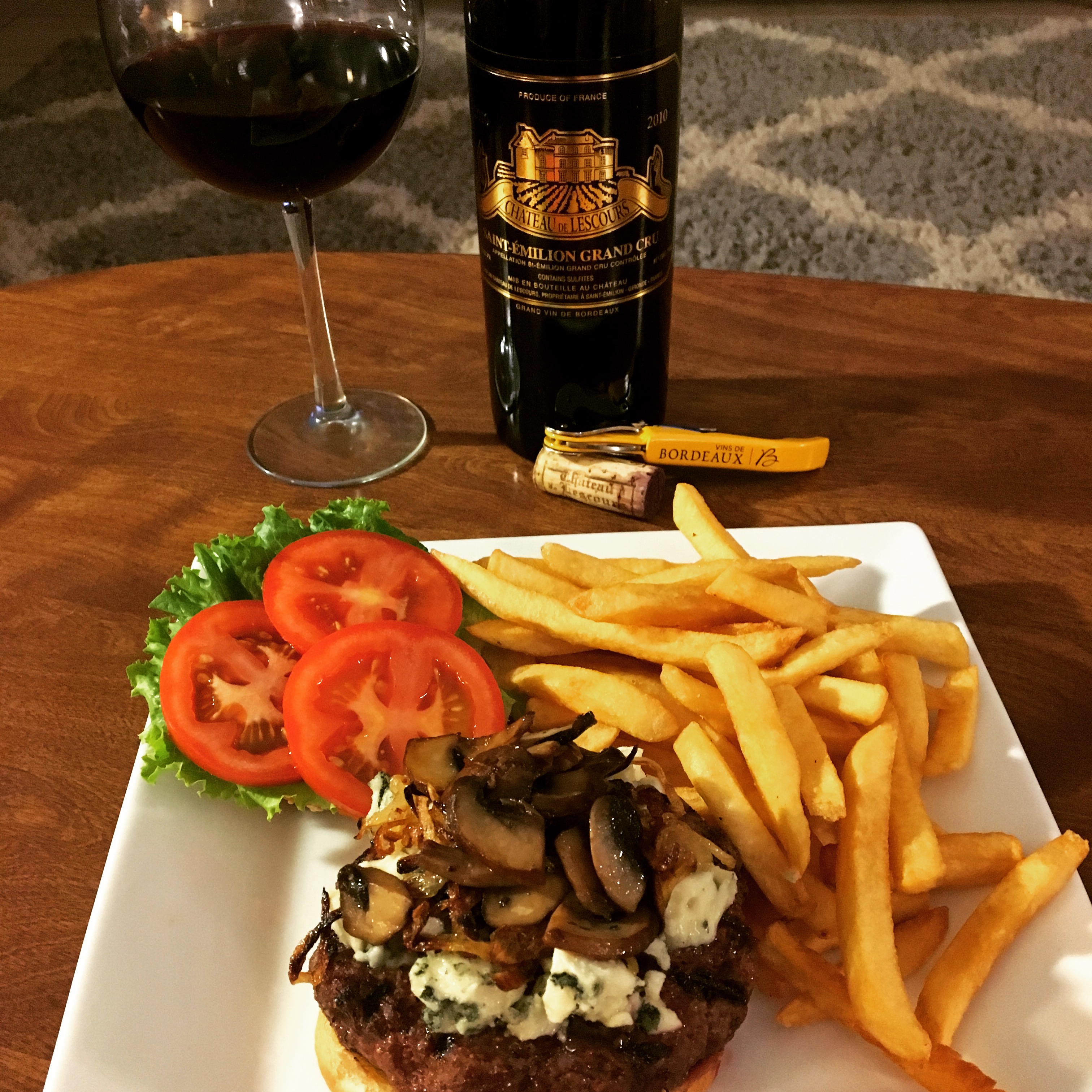 Clos Marsalette – $35 By far my favorite, it had a slight minerality to it, with a nice almost smoky intensity after it opened up with a nice ripe blackberry fruitiness. This wine just kept getting better as the night went on, the bouquet kept opening and bringing out more flavors of gravel and fresh earth and I even got a hint of a smoking lounge leather chair.
What would you pair with your favorite wines? Being as I cannot eat seafood, I sometimes find it hard to have the white Bordeaux with food, but the Chateau Graville-Lacoste I grilled up some chicken with Lemon and pepper and Served it over a baby Arugula Salad, tossed in lemon vinaigrette with Shaved Parmigiano Reggiano.  It paired perfectly, the wines slight acid and tropical aromas paired perfectly with the lemon and the saltiness. With the Chateau de Lescours I wanted to do something with Mushrooms, being that it was an 82 degree Fall day I decided to grill up some local Grassfed Beef for a Hamburger, Topped with Roquefort Cheese and Sauteed Crimini Mushrooms. It was a great pairing, the smoky beef and the earthy mushrooms worked really well with the almost barnyard aroma. The Clos Marsalette was also enjoyed on a warm Fall day, I paired it with  a Grilled Flatiron Steak Salad with Roquefort Cheese and Organic Greens. The wine was strong enough to stand up to the Roquefort, but still subtle enough to not overpower the salad greens.
On what occasions do you drink Bordeaux? I drink Bordeaux all the time, I have quite a few bottles cellared that I enjoy throughout the years to see how they are developing, I can enjoy a bottle of White  with my wife on our patio by itself, or pair a nice Left-Bank Red with a Steak dinner for a dinner party.
Did you discover anything unexpected from this experience? I have been a fan of Bordeaux wines for some time, so it was a great experience to try some wines from the Right-Bank that I normally wouldn"t have picked. I was happy with the way that the Right Bank wines were still able to have the structure and are not as juicy as other Merlot-heavy wines that I have tired from the past.
Wine Picks and Price: Chateau Graville-Lacoste ($19)Chateau de Lescours ($29)  Clos Marsalette ($35)