Bordeaux People's Choice: Diane O'Neil
Last year, we launched the very first Bordeaux Fan Awards "People"s Choice". This year we"re back with more enthusiastic fans, like Diane O"Neil. 
How were you first introduced to Bordeaux Wines?I was first introduced to Bordeaux wines when we first visited Sarlat in 1999. A French couple who built a vacation cabin near us in Montana invited my husband & I to visit their home. I had been to Paris several times in the 1980″s, but that was first time I had been to SW France, and my husband"s first time in France. We fell in love with the region, people, wines and cuisine. In 2002 we spent 4 months living in France, one of which was in Sarlat.  After returning home, I started a business designing and guiding small group tours Of the Bordeaux wine region and Dordogne Valley. That continued until the end of 2014. 
What do you like most about Bordeaux Wines?What I like most about Bordeaux wines is the smoothness brought about by the careful combination of grape varieties, as well as the terroir. They tend to be on the dry side, rather than the "bold, fruit forward" wines from California. 
Tell us about your favorite Bordeaux Wines.My favorite Bordeaux wines are not my day to day wines. Vieux Chateau Certan Pomerol, Smith Haut Lafitte Graves/Pessac Leognan, Pontet Canet Margaux…..they are incredible, but well out of my budget.
What would you pair with your favorite wines?A sweet Sauternes is always delicious with pate or dessert.
On what occasions do you drink Bordeaux?I drink Bordeaux several days a week, along with Italian and Spanish wines.
Wine Picks and Price:Chateau des Arnauds, Cuvee des Capucins, Lalande de Pomerol 2012 – $19Light, not too dry well-balanced wine. As the attached photo shows I enjoyed it with a baguette, pate de champagne, tapenade and a peppery cheese.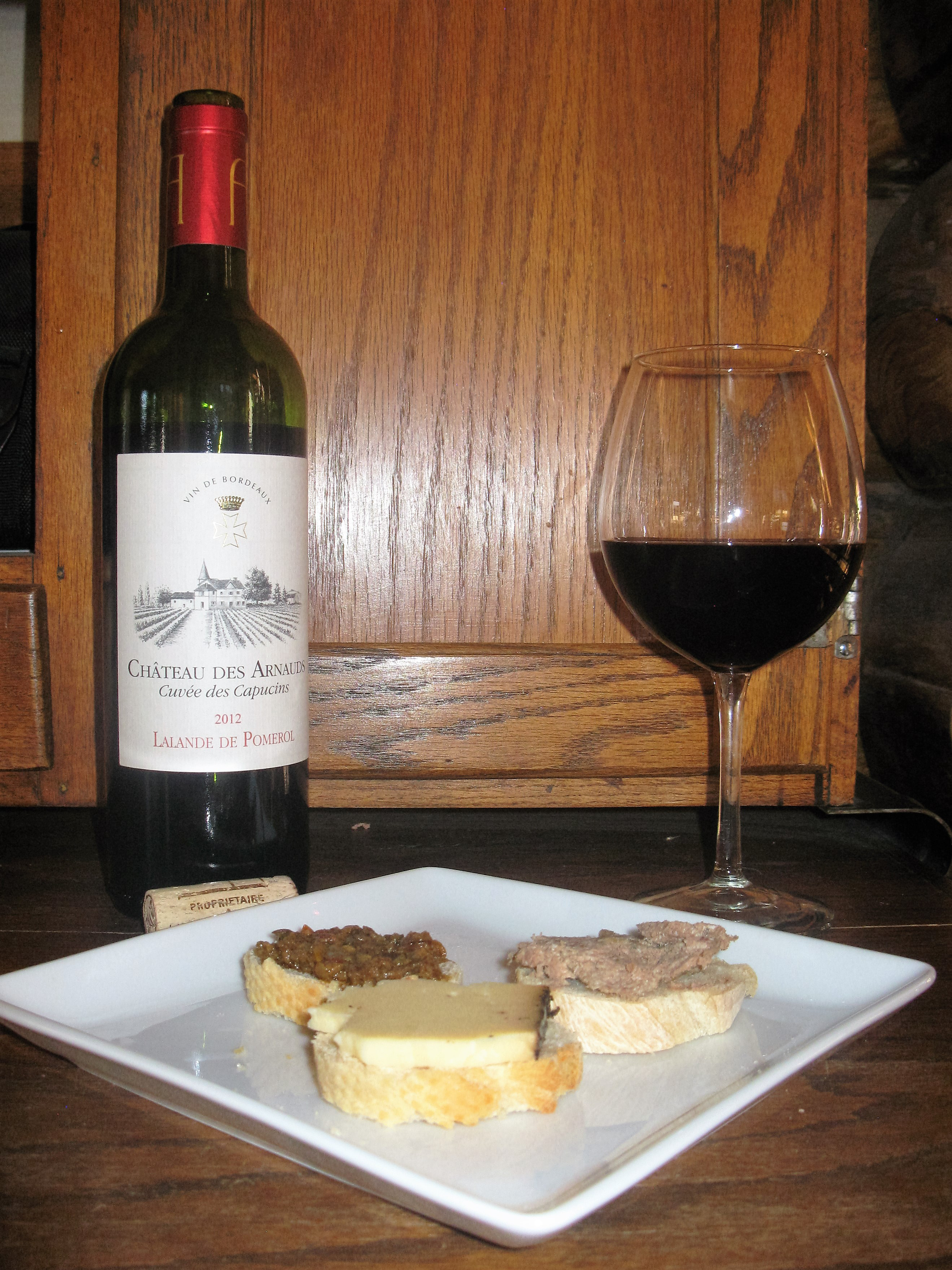 Chateau Mausse Canon-Fronsac 2012 – $15A little heavier and more tannic, but good with dinner. We had it with Duck leg confit and potatoes.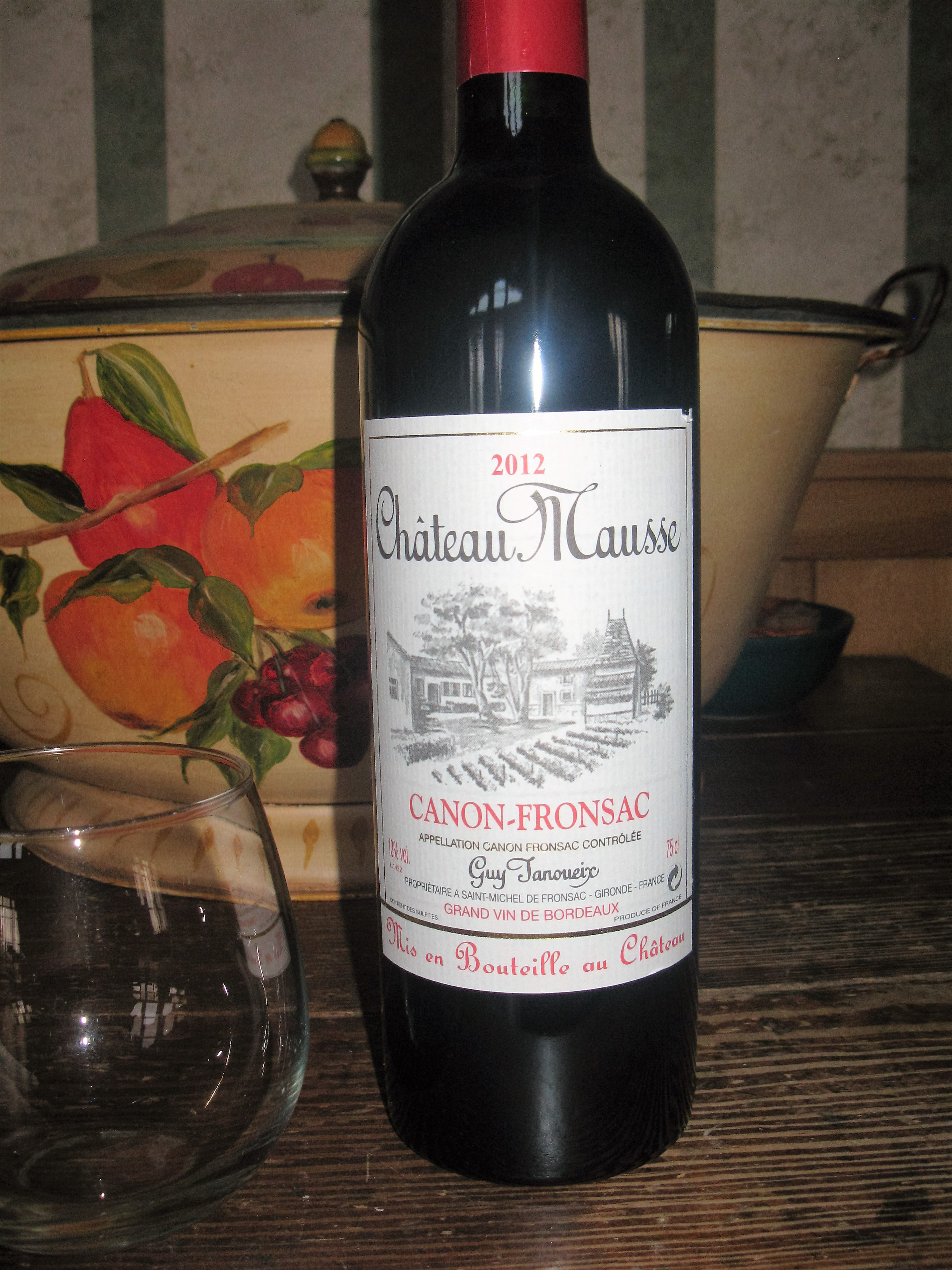 Ch. Petit Clos du Roy, Montagne Saint-Emilion 2013 – $13A good dry wine for the price. It improves if  you open and let it breathe awhile.  I"ve enjoyed it both with a meal or as in the photo, with cheeses and crackers.
Thanks, Diane!