At Home with Bordeaux [Guest Blog by Jeff Harding of Waverly Inn]
Jeff Harding has worked in the hospitality industry for over 20 years as a server and bartender, and now as a sommelier and Beverage Director at the famed Waverly Inn. He spent a summer in France as manager of a château, where he developed a passion for wine. Upon returning to New York he focused his career on wine, becoming the sommelier at the Waverly Inn and writing a wine column for StarChefs.com.Read on for his suggestions for eating healthy at home with Bordeaux wines.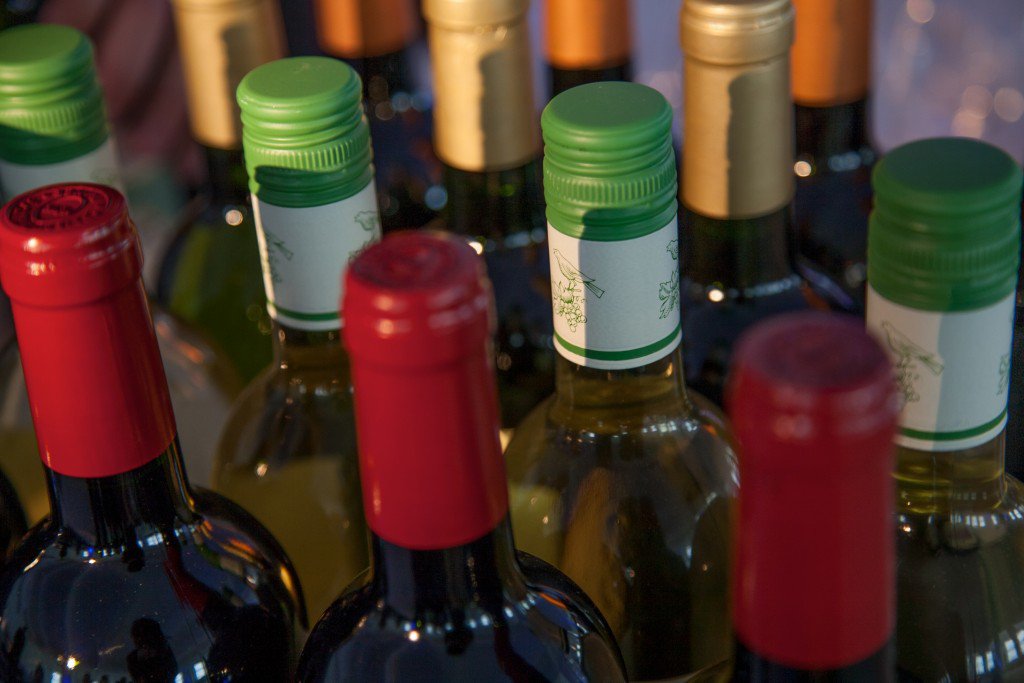 Well, new year, new resolve to eat right, huh?If we learned anything in 2015 it's that a glass of wine is good for your memory, cholesterol and blood pressure. So, don't skip the wine with those healthier meals you're (for sure!) going to start eating now.
My new direction (I'm not calling it a resolution) is more beans, seeds, nuts and greens. That's generally my go-to when cooking at home, leaving meat and fish for when I'm eating out.
That being said, read on for some quick, easy and healthy meals you can prepare in 2016 that pair beautifully with a glass of Bordeaux.
CANNELLINI BEAN SALAD
A quick lunch at my house is cannellini beans tossed with canned salmon or tuna, and olive oil. Throw in a diced apple, celery and fresh herbs if you have them around. Serve over a bed of greens or on toast, although I admit I generally eat out of the mixing bowl standing in the kitchen.Make it a special lunch by adding a glass of Château Graville-Lacoste, Graves Blanc. This juicy, super-fresh wine of Semillon, Sauvignon Blanc, and Muscadelle balances the healthy fats in the olive oil and fish (or even mayonnaise if you go that route), while the beans mellow any fishy flavors.
HEARTY GREENS AND CRANBERRIES SALAD
My favorite salad is hearty greens tossed with a balsamic/olive oil/Dijon dressing. Add some dried cranberries, toasted pumpkin seeds and/or almonds. Depending on how many you add, you might even have a full meal right there.
The bright red fruit of the cranberries are the connecting agents here, and I love a red wine that has some herbal, green hints of slight bitterness. These actually refresh your palate, providing tension and balance.
This is exactly what you find in Petit-Figeac from Château Figeac in St. Emilion. The Merlot and Cabernet Franc keep the wine fresh and full-bodied, but full of elegance and poise—Just like you will be after eating salad all through January.
 TUNISIAN CHICKPEA STEW
A photo posted by Jeff Harding (@jeffharding) on Oct 29, 2015 at 12:42pm PDT
When I cook at home I generally make a lot and freeze half of it, and beans freeze really well. Ask your mom.
I learned to make a Tunisian chickpea stew from an NPR interview with Chef Jose Andres in 2009. Basically, you make a roux of fried garlic, bread cubes, paprika and balsamic; add your cooked chickpeas and voila, it's soup.
I make variations by using a more (or less) smoky paprika, heartier bread, tossing with fresh spinach, or serving it "royale" with a fried egg on top.
I love Château Capbern-Gasqueton from Saint-Estephe as an accompaniment here. Spoon and glass are filled with rich but not dense layers of earth, spice and chewy, textural, medium/dark red fruit.
COFFEE-ROASTED CARROTS
My colleague at the Waverly Inn, Chef Jeff Teller, recently blew my mind with coffee-roasted carrots. Literally as easy as that: roast your carrots over a bed of coffee beans. The exotic spice and bitter notes of the coffee linger above the comfort-food warmth of the sweet carrots.This side dish will go any of the wines mentioned so far, but a nice stand-alone pairing would be Château Bel-Air from Puisseguin-Saint-Emilion. Savory herbal notes, hints of dates and rich dark red fruit from the Merlot and Cabernet Franc keep this dish in balance, enhancing the earthy, underground, root-y flavors that roasted carrots often lack.
 WHAT ABOUT DESSERT?
Do not deny yourself dessert! You just end up cheating later.ALWAYS keep a bottle of Sauternes in the fridge. A craving for sweet can be satisfied with a spoonful of raw honey, but why not sip on a glass of sweet wine?
It's less calories than most desserts, and you will want to drink slowly because it's so damn good! By the time the wine is gone you'll have digested your meal and realized you are full (although a second glass wouldn't be that bad, would it?).
I actually love a vibrant, fresh Sauternes like Le Petit Vedrines from Château Doisy-Vedrines as an apéritif—fewer calories than most mixed drinks and definitely better quality ingredients! After dinner I want rich and opulent, maybe a knob of blue cheese, but Castelnau de Suduiraut is wonderful by itself. Lush fruit with hints of warm spices, it's like a Tarte Tatin from grandma, and SO much easier to make for yourself.  What are your favorite homemade recipes to pair with wine this winter? Tag us on social media with your healthy picks!