Bordeaux In My City, Brian Q, Brooklyn, NY
Brian Q. 
Brooklyn, New York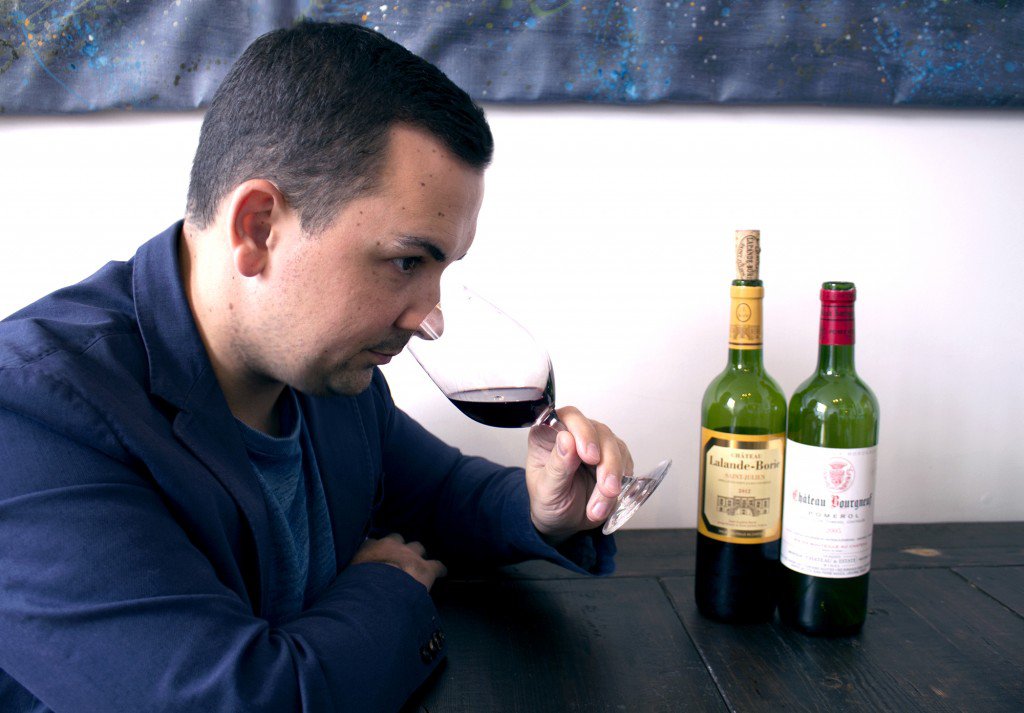 Please tell us a little about yourself!
My name is Brian Q, and I live in Brooklyn, NY.Over the last decade, I have created, curated and produced events in a wide range of creative fields, including everything from jazz concerts, to underground supperclubs, and more recently curating on-stage talks for tech and innovation focused conferences.
How were you first introduced to Bordeaux Wines?
Back in 2009 when a friend and I were hosting underground events, the Brooklyn Winery asked us to create a Bordeaux blending session, in which we showed groups how to blend together Cabernet Sauvignon, Merlot, Cab Franc, Malbec, and Petit Verdot into their own distinct wines. Some were motor oil, some were quite tasty, but it was great fun to see what people came up with.
What do you like the most about Bordeaux Wines?
I love the diversity and sophisticated nature of these wines. Though many new world wines can carry a similar complexity and robust profiles, true Bordeaux wines feel more timeless to me. It would be akin to favoring a vintage leather jacket that likely has a few stories to tell, rather than something a brand new by the latest designer.
Tell us about your favorite Bordeaux Wines (including information on the Chateaux, appellations, personal tasting notes, aromas, and prices). 
I don"t always have the patience to wait for age-worthy wines to mature, which is why my top Bordeaux selection is the Cab-driven Chateau Lalande-Borie Saint-Julien 2012 ($33 at UVA wines in Williamsburg). It"s showing a lovely balance of earth, chalk, and pomegranate-cherry on the nose, which suits me just fine as an everyday, versatile wine.My 2nd choice is on the opposite side of the spectrum, the Chateau Bourgneuf Pomerol 2005 ($60, marked down to $30 at Union Square Wines). Deep crimson color with a balance of blackberry, chocolate and spices that work well together. Definitely a bold wine, which fits the profile of Pomerol. Though I love Merlot, I"d likely reserve this wine for special occasions.
Why did you select these wines as your favorites? From a scale of 1 to 5 grapes, how would you rate it?
For the Chateau Lalande-Borie, whether or not it"s fruit is showing 10 years from now is of little consequence to me with this one. It"s a wine that hits 4-out-of-5 on my scale since it"s complexity never diminished in my mind. Nothing seemed like it shouldn"t be there in the nose or the palate.For the Chateau Bourgneuf however, maybe it will take another 10 years to truly appreciate the 2005 vintage, as the battle between fruit and tannin in this wine is still being waged. My palate sits more on the earthy side and opening this wine too young means that nuance is not quite there yet.
What would you pair with your favorite wines?
People say the wine without food is a ghost, but the Chateau Lalande-Borie seems to sing on it"s own for me, though a mold-ripened soft goat cheese, like Vermont"s Lake"s Edge, on English charcoal crackers would be a sublime compliment in my opinion. The wine feels versatile to stand up against any game or roasts.For the Chateau Bourgneuf I"d opt for seared duck breast, though that would surely make for a rich, but memorable meal. Steak might be my second choice, but I"d specify a charred, but tender hanger steak drizzled with garlic butter, such as one finds at Williamsburg"s St. Anselm.
On what occasions do you drink Bordeaux?
Usually when I can bring a bottle to a friend"s dinner party and know it will be good. As the colder months set in, Bordeaux always hits the mark as a pairing against those heartier dishes.
Did you discover anything unexpected from this experience?
I"ve remembered the art that goes into blending several different grapes together into one expression. This is an incredibly difficult process that has been developed over centuries. Though I know relatively little, I look forward to comparing and contrasting more Bordeaux blends from different appellations and learning more about this very diversion region.
My Picks:
Chateau Lalande-Borie 2012 (Saint-Julien) Red $33
Chateau Bourgneuf 2005 (Pomerol) Red $30