Enjoy an Innovative Mother's Day with Bordeaux !
Mother's Day, the holiday celebrating all mothers — as well as the bonds between mothers and children — is celebrated on different days in many countries around the world, but almost always during springtime.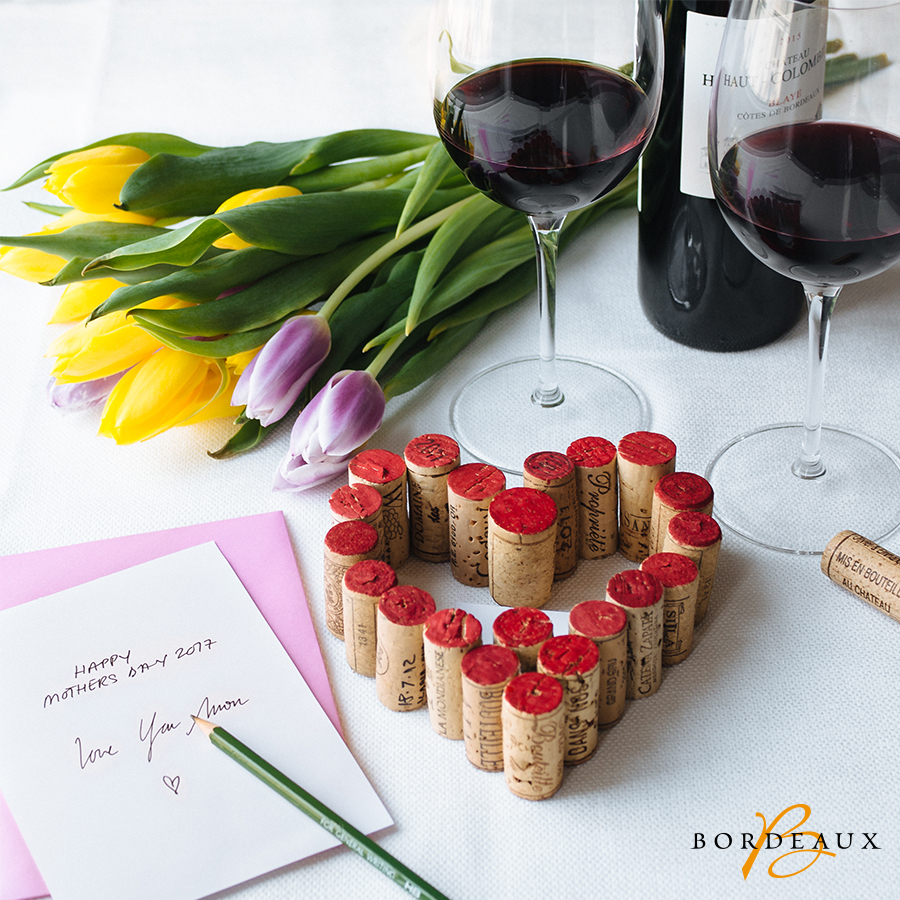 As always, we recommend writing your own card and making your own decorations—the personal touch will show your mother that you really care about her. Today we'll share two quick ideas for DIY Mother's Day decorations:
If you're someone who saves wine corks, simply arrange a few corks into the shape of a heart and in a matter of seconds you'll have added a little love to your table. 
No corks? No problem! Simply take an empty wine bottle and turn it into a flower vase. This easy "upcycling" trick makes use of the naturally beautiful shape and varied hues of wine bottles and, if you're so inclined, you can even paint or papier-mâché your bottles.
Now that your table has been creatively set, it's time to think about what to eat. As Spring brings warmer temperatures, our thoughts turn more towards lighter, vegetable-based dishes and seasonal salads. For a familiar recipe with a bit of a twist, we recommend trying the Japanese version of potato salad. 
Start by boiling some potatoes in cold, salted water, then mash the potatoes and mix with chopped cucumber, carrot, red onion, hard boiled eggs, and scallions. What really sets this potato salad apart, however, are the seasonings: Japanese Kewpie mayonnaise, rice vinegar, and Japanese hot mustard.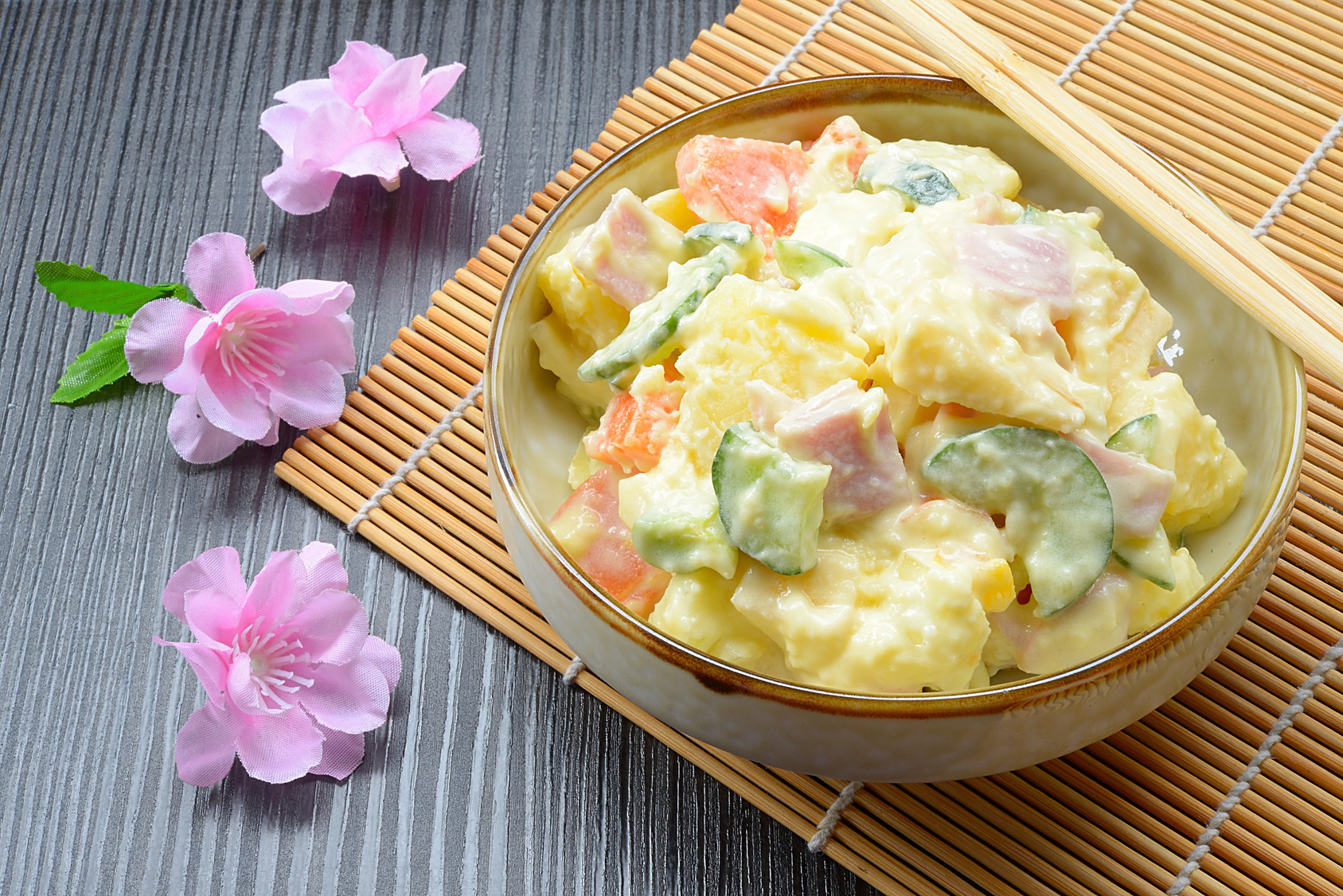 As tasty as this salad is on its own, do you know what will really make your mother happy? A good bottle of Bordeaux! For this dish, we recommend a slightly chilled, young, un-oaked Bordeaux such as a simple Bordeaux Rouge or even a supple red from the Côtes de Bordeaux (Blaye or Bourg). Both wines compliment the earthiness of the potato salad yet are "big" enough to stand up to the heat of the spicy mustard.
Enjoy! 
Credit
© Favoreat Design
© mayura_ben / Fotolia