Sorbet & Sauternes: an unusual—but delicious—match made for summer
Although it doesn't feel like it today, summer is really…almost…finally here! We promise. And, when summer weather arrives, if you're anything like us you start craving something delicious yet refreshing—rejuvenating even. Ice cream is one of humankind's greatest inventions, of course, but on a really hot day, you may find yourself looking for something that sits a bit lighter in the stomach: enter ice cream's svelte cousin, sorbet.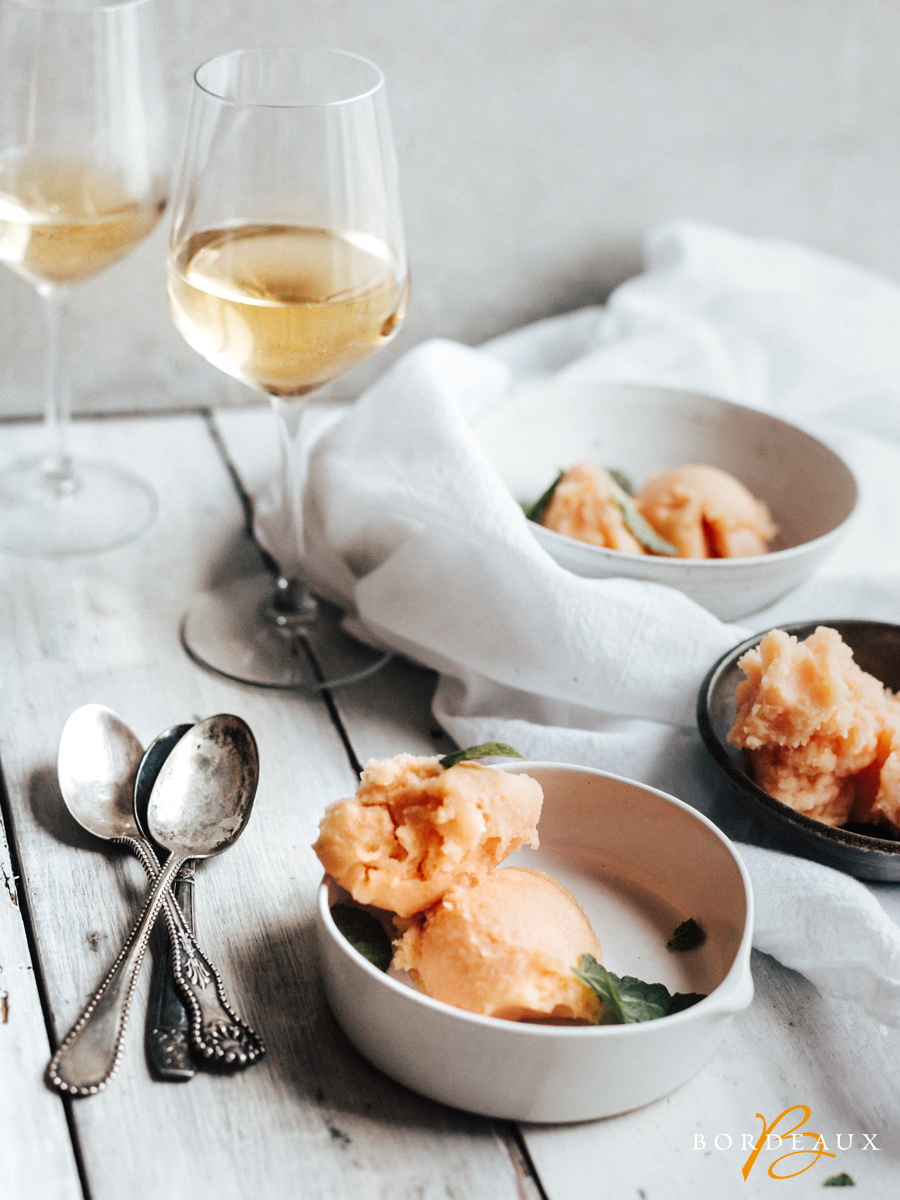 Sorbet is good on its own, but approaches perfection when paired with the proper beverage. Since it's summertime and your treating yourself, we recommend trying a novel combination that you may not be familiar with: sorbet and Sauternes. In France, Sauternes or other sweet wines are known to partner well with certainly savory delicacies like foie gras, but dessert is still the time when most people think of popping open a bottle of this unique golden nectar.
Sauternes wines are created in a region of Bordeaux that harbors a rare microclimate that can only be found in a handful of locations in the entire world. In this particular area, when damp, misty mornings are followed by dry, sunny afternoons, the noble rot Botrytis cinerea invades and desiccates nearby grapes and practically turns them into raisins on the vine. The flavors and sugars in these infected grapes become more concentrated as Botrytis cinerea alters their metabolism, resulting in a unique sweetness that—in Sauternes—is perfectly balanced with acidity for a clean finish.
Younger Sauternes tend to have a lighter, golden color and often lead with pineapple and apricot flavors with a nutty taste in the background. With age, Sauternes take on more of an amber hue and their flavor profile leans more towards caramel, butterscotch, and candied citrus. We think both young and old Sauternes can pair well with a summery fruit sorbet, but more recent vintages tend to be a bit easier on the wallet, so we recommend grabbing a bottle of young Sauternes if you're trying this for the first time.
Finally, for the true gourmand, we'll share our recipe for combining these two summertime treats into Sauternes sorbet.
In a saucepan, combine two cups of sugar and eight ounces of water and let boil for five minutes or until the sugar has dissolved into a syrup, then let cool. When your syrup is cold, add two thirds of a bottle of Sauternes and the juice of one orange and two lemons. Pour the entire mixture into an ice cream machine and leave it in the freezer for at least two hours or until it reaches the desired consistency. When serving, spread the sorbet in stemmed glasses and add a splash of Sauternes to each one.
Enjoy!