My journey through Marcus Samuelsson's annual Harlem EatUp Festival
After an entire week of rain, New Yorkers were yearning for a taste of true summer weather and Sunday–the final day of the Harlem EatUp festival–obliged. For the first time in what seemed like ages, a hot summer sun blasted through the tattered remnants of receding thunderstorms and the air was like entering a sauna on an unseasonably chilly day: almost TOO steamy, yet so welcome at the same time. I headed uptown to Morningside Park where chef Marcus Samuelsson"s Harlem EatUp Festival was in full swing.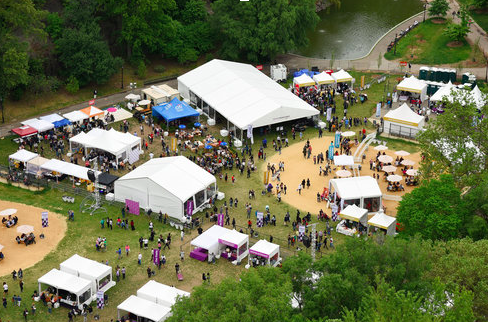 My first stop was the Bordeaux wine bar where experienced sommeliers were pouring tastes of a delicious panoply of wines: white, rosé, red…sweet, dry…you get the picture. I have to admit that I was surprised how easy the Bordeaux wines were to drink, even without food! Like a lot of Americans, I kind of thought of Bordeaux wines as rich reds that required a special occasion (and probably a roast and an open fire) to drink but, honestly, the array of vinos at the tent were eminently quaffable on a hot summer day and could pair with almost any kind of food.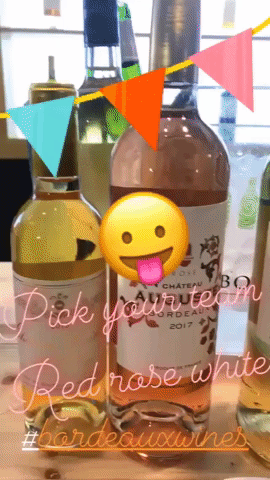 I found myself tossing back Bordeaux with jerk chicken from Sisters Caribbean Cuisine, ice cream from Sugar Hill Creamery, hot dogs, burgers–maybe I was getting a tiny bit tipsy, but it really seemed like there was a Bordeaux that paired with every bite at the Festival. Possibly the most shockingly effective combo, though, was crémant de Bordeaux rosé paired with carrot cake…just trust me on this one and try it sometime.
At this point, I started thinking that there might actually be TOO many good wines in Bordeaux…I was envisioning a headache in my future and it wasn"t going to be from deciding between Cuvee de L'Abbaye Jaillance and Calvet Crémant Bordeaux Brut, if you know what I mean….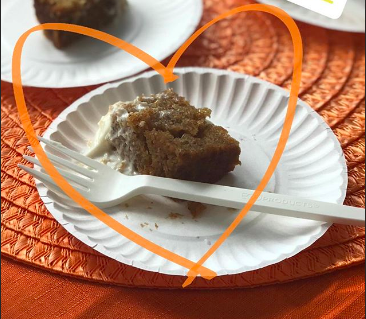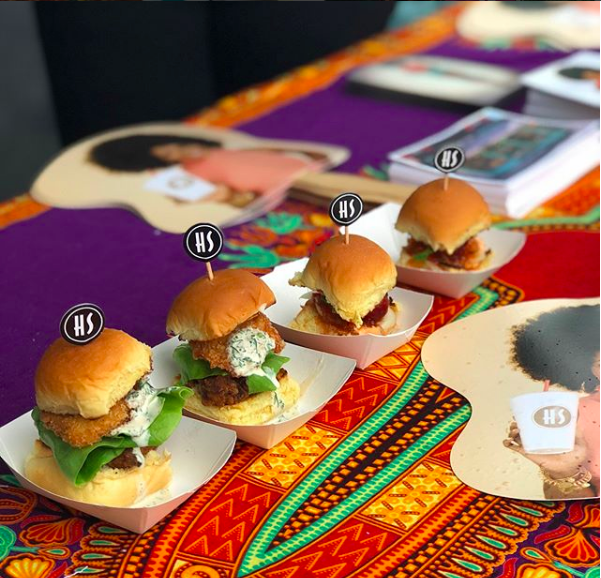 I spoke with Marcus and he told me that the annual Harlem Eat Up festival is THE place to celebrate the vibrant food and culture of Harlem.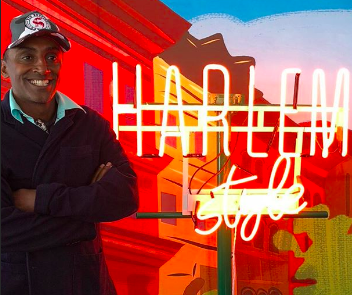 Making new friends was easy during the Harlem stroll–everyone was enjoying local food, ample quantities of Bordeaux wines, and mingling in the beverage and music tents. I even met one couple who fell in love with Bordeaux and plans to leave New York and move to Southwestern France for a year. Crazy 🙂 I heard their story during one of the free wine pairing classes being offered in a separate outdoor Bordeaux tent.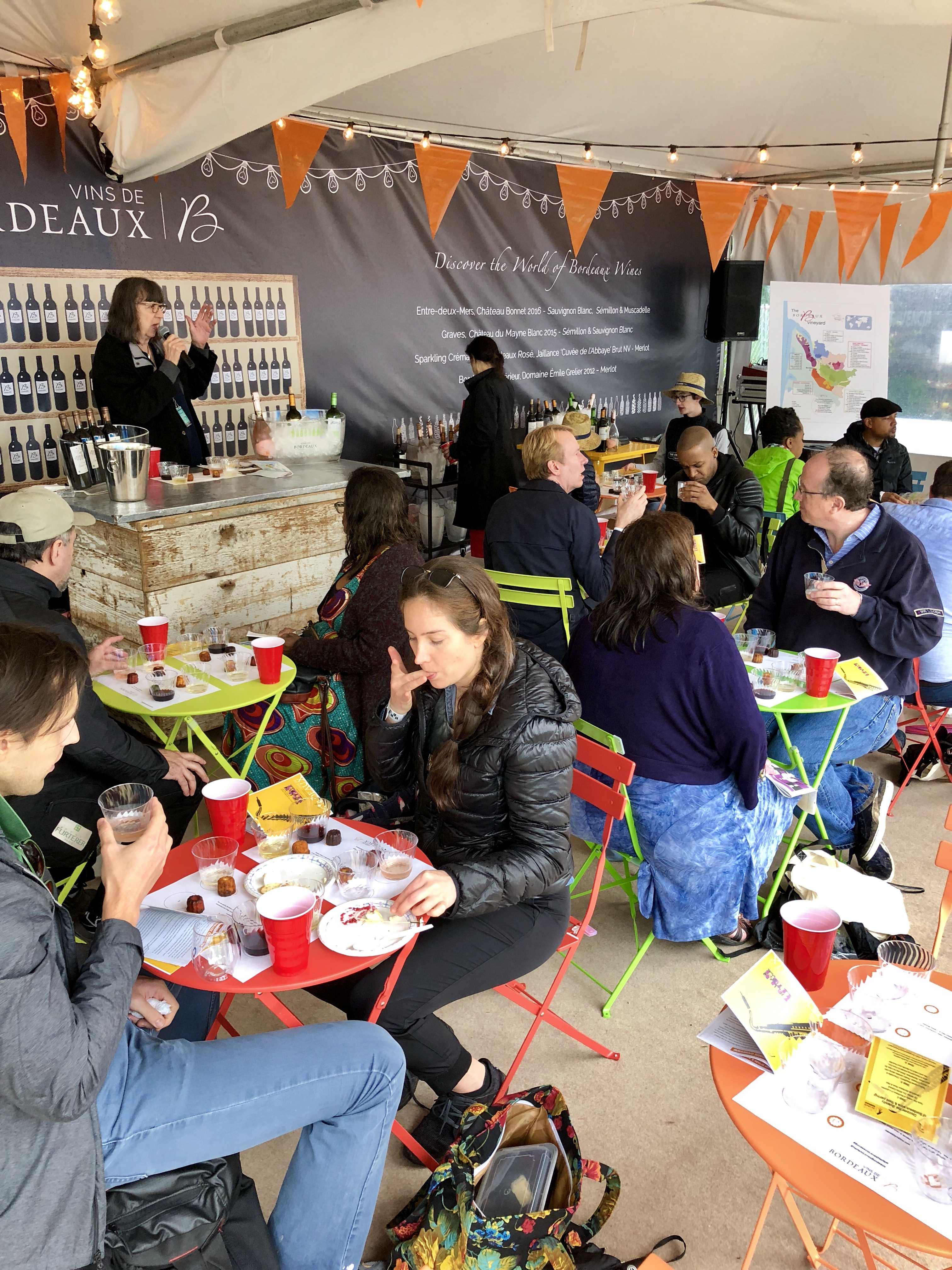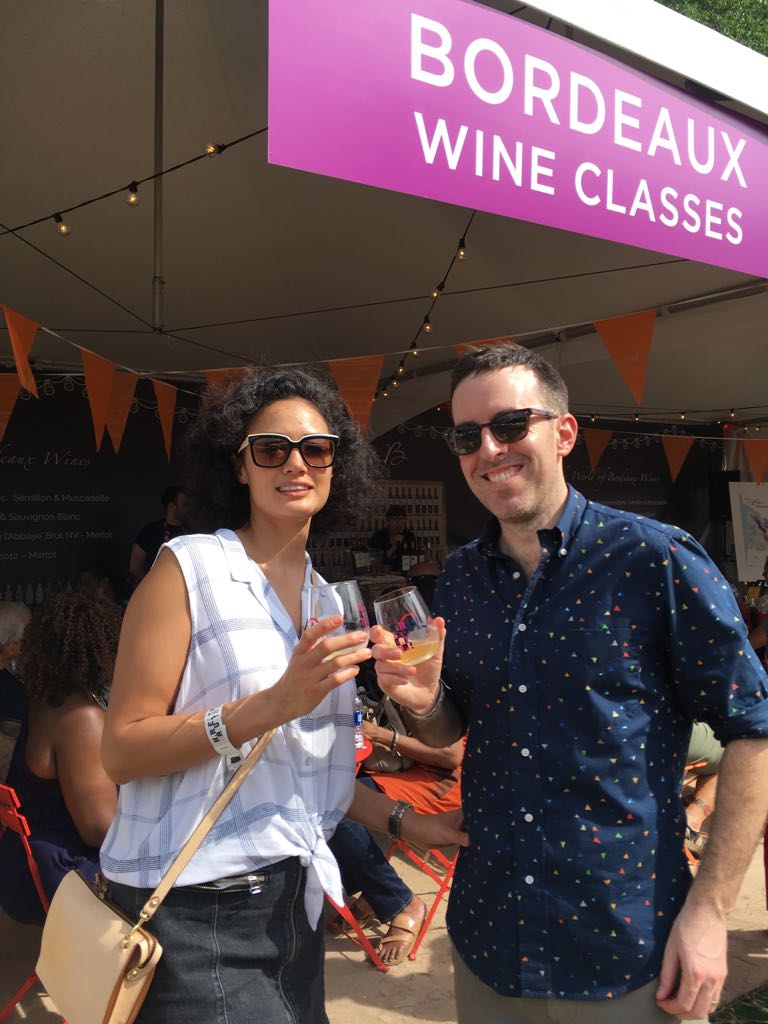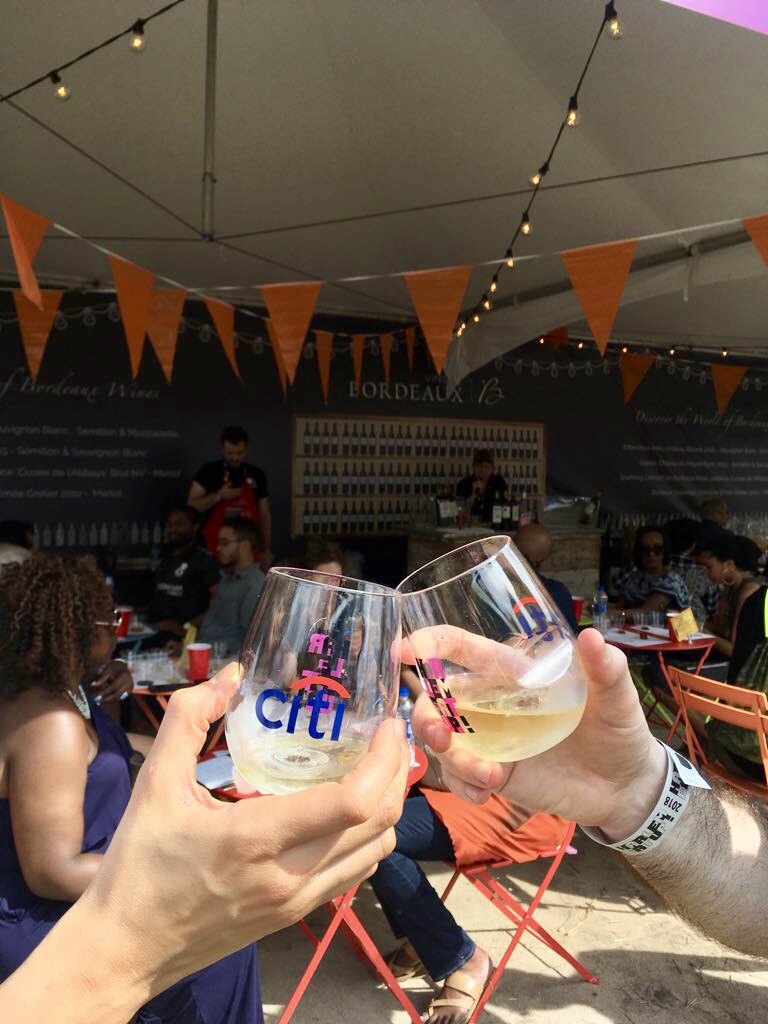 Later, the thumping, intoxicating bass of Afrobeat music drew us inexorably towards the tent where DJ Taela was spinning. Now, those who haven"t tried it might think it"s tough to dance with a glass of wine in one hand and French cheese in the other but, I have to tell you, it"s not only possible–but highly recommended.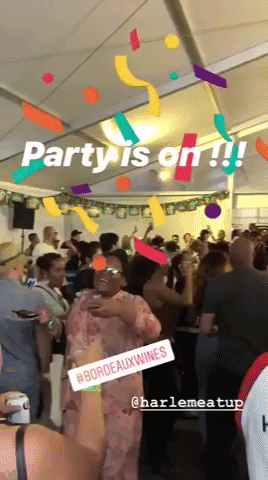 I spent the entire afternoon eating and drinking in some of the great culture of Harlem with an amazing group of diverse locals. After the festivities had sadly ended, I returned home thinking I should really buy some Bordeaux wines for my next party, especially because there are some festival-related retail promotions going on in Harlem wine shops and I love a good bargain. I"m thinking I"ll get some Bordeaux rosé–fruity, refreshing and particularly affordable…it"s perfect for all kind of occasions, but especially during the summer.