The Bordeaux Wines Guide to What to Drink With Your Favorite TV Series
The most important thing you'll read all year! A.k.a. Bordeaux Wines' guide to what to drink with your favorite TV series.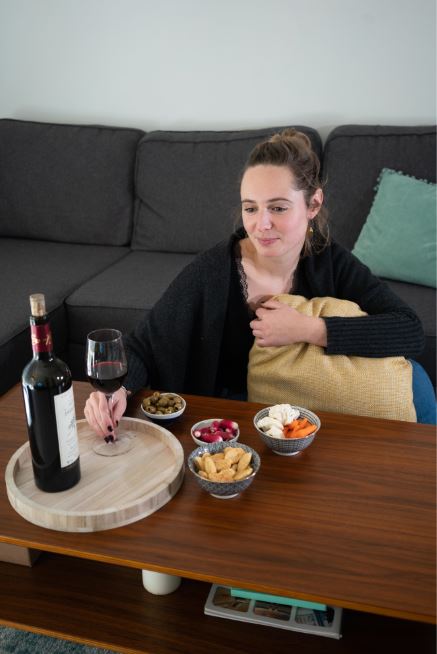 Is there anything better than binge watching your favorite TV show? Truly, only one thing could make it better: having a glass of wine in hand. But wait! Not just any wine…Bordeaux Wines has discovered through rigorous scientific testing that certain wines go better with certain shows (it wasn't easy, but someone had to do it).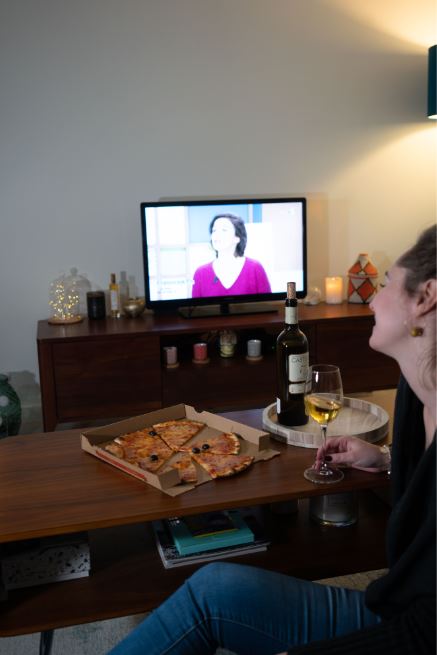 So now, at long last, we present Bordeaux Wines' guide to the ideal drinking companions for ten of your favorite TV series:
Game of Thrones clearly calls for wine and we recommend a Saint Emilion to chase away those red wedding blues. Like some members of the Stark family, these reds have mastered the art of being powerful and concentrated at the same time that they're refined and delicate. And, like your favorite Lannister, they're typically generous, warm, and round while their solidity masks a velvety tannic structure.
For Empire, you'll need something with a bit more spark, so why not drink something that's literally sparkling: a Crémant rosé? Powerful and complex, like Lucious Lyon, with a lonnnnnnng finish like the drawn-out battle for succession among his family.
Peaky Blinders is a perfect match for Côte de Blaye: a dry white wine as nervy as a Birmingham gangster from the inter-war period, but with the body and finesse of a well-thought-out period piece drama.
When The Walking Dead's on, all we can think about is human blo…I mean red wine! For television's best zombie fest, you'll need a wine as nervous as we are while watching this show…but that's also lively, generous, and powerful…only a Haut Médoc will do!
More of a Stranger Things fan? Not to worry. Grab a Fronsac for a red as complex as a 1980s throwback storyline. Fronsacs tend to be round, with good body and a lovely consistency that'll make you forget all about the Upside Down before you drift off into that well-deserved nap.
This Is Us, on the other hand, calls for something fresh, light and velvety to balance out all that intense family drama. Grab a glass of that great local rosé with moderate tannic concentration, Bordeaux Claret…actually, grab the bottle. You may need it (and some Kleenex).  
If it's a Breaking Bad kind of night, pop a bottle of Crémant blanc! This festive bubbly is as white as Walter and as dry as the Albuquerque desert. Its surprising depth, power, and aromatic complexity will have you sniffing something better than Heisenberg's "Blue Sky."
When we're watching The Big Bang Theory, we like to sip on a blanc doux (or sweet white) called Graves de Vayres. It's not as complicated as quantum physics, but this fine, supple and full white wine is as harmonious as the relationship between Sheldon and Amy…when that's going well.
Grey's Anatomy just screams out for a Bordeaux rosé: surprisingly light (like a medical drama that you wouldn't expect to involve dance parties), yet decadent with a lovely roundness…like a kidney in a jar.
Finally, for Orange is the New Black, only a Sauternes will do. This famous dessert wine is powerful and full-bodied, but as elegant as a PR exec in prison, with an entrancing sweetness and exceptional finish like that perfect season finale.
In the end, these are merely suggestions—we hope you enjoy your binge fest regardless of what wine you're drinking…as long as it's from Bordeaux, of course!