5 Tips for Choosing the Best Wines for Your Christmas Meal
For our holiday table, we're choosing everything from well-known Bordeaux wines with personality, and lesser known names, which are surprisingly accessible. Bordeaux wines offer a wide variety of flavors that are perfect and pleasurable for sharing. Let the festivities begin!
Christmas only come around once a year, and is one of the rare occasions to indulge yourself with exceptional products and excellent wines, which can be manageable on every budget. But, which bottle do you choose? For a festive meal, the important thing is to ensure a well thought-out progression of pairings from appetizer to dessert, where dishes and wines meet in a harmony of flavors. Here are some tips that will facilitate your choice of wine and food pairings.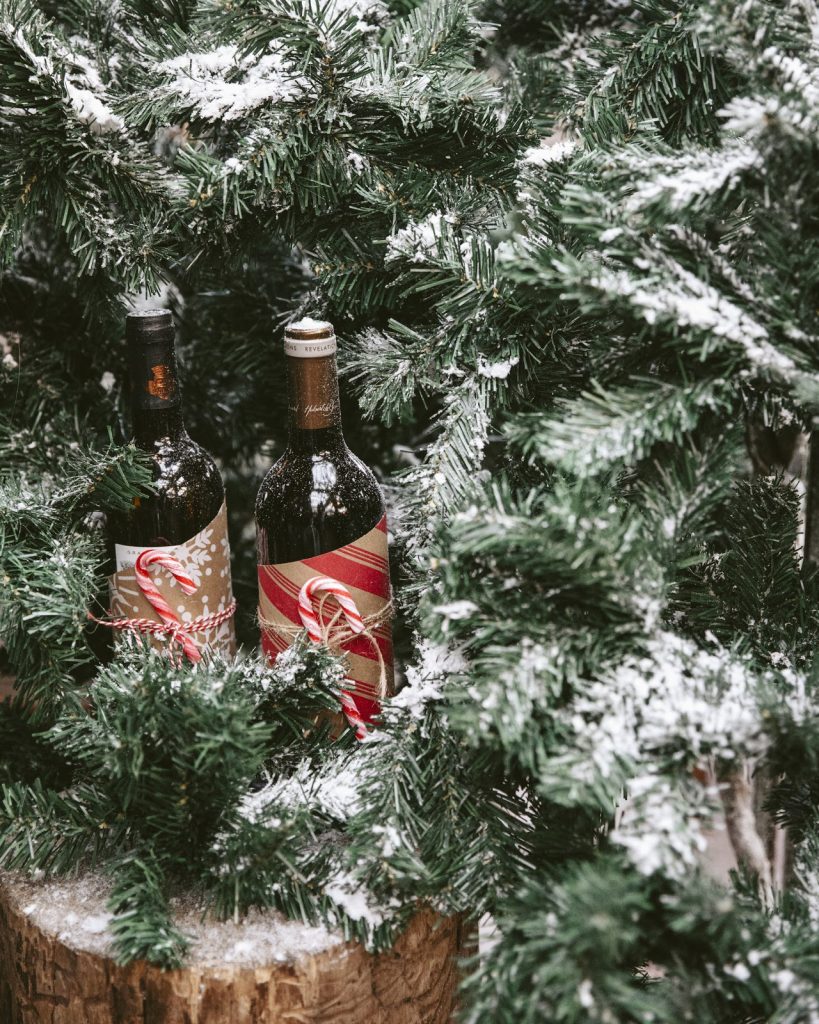 Tip #1 : Serve Wines to Match the Color of Your Dish
If it's white meat or fish, serve a white wine. If it's red meat or a dish in sauce, opt for a red wine!
Pro tip: this is a really easy way to remember pairings! 
Tip #2: Drink in Harmony
On a light dish, such as fresh fish or a crisp salad, serve a light wine, such as AOC Bordeaux/Bordeaux Supérieur .
Another option is a soft and fruity white wine from AOC Côtes de Bourg or  AOC Bordeaux.
If your dish is more complex—think hearty meats, bold cheeses—serve a more structured wine such as AOC Médoc.
Tip #3: Play with Contrast
Contrast the mellowness of a dish with the sharp acidity of a wine. Or, offset the bitterness of a dish with the mellowness of a wine. For example, serve a blue cheese with a sweet white wine; the salty cheese will oppose the sweetness of the wine for a perfectly balanced flavor profile. 
Tip #4 : Keep Your Aperitif Light with Bubbly

Awaken the palate and turn on the festive atmosphere in one fell swoop! Pour some bubbles, like white or rosé Bordeaux Crémant, which goes perfectly with toasts, verrines, and other creative bites.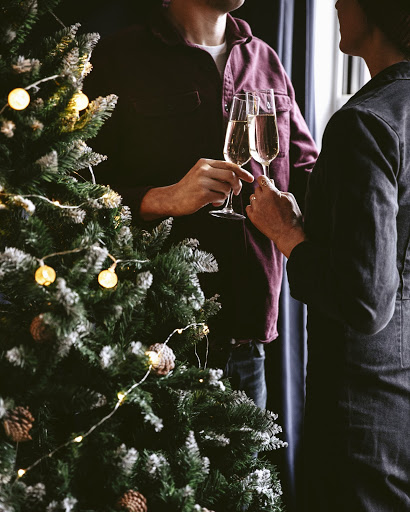 Tip # 5: Don't Wait until January 1st to Make Good Resolutions.
Many party dishes are prepared in the blink of an eye, but if you're looking for a true wow effect, consider reinterpreting them: lobster carpaccio with a citrus sorbet, caramelized scallops on chestnut blinis, a slice of foie gras -cooked with some piquillos peppers…To take it to the next level, don't hesitate to introduce exotic spices such as vanilla, ginger or curry that will work wonders on fish, shellfish, and white meats. Express your creativity! There is always a Bordeaux wine that will harmonize perfectly with your preparation.
If you want originality, opt for a soft and fruity white wine, like Graves Supérieures or Cadillac. Their slightly sweet mouth and nose of fresh fruit promise a light and delectable start to the meal. Serve chilled (10° C) with seasonal vegetables that bring rustic colors, textures and aromas to original dishes. Our favorites? Parsnips, beets, mushrooms, or chestnuts.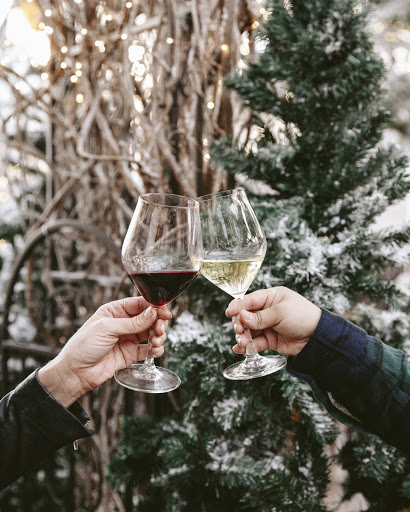 Seafood and spicy recipes will appreciate the company of a structured and generous white wine, with a full and ample mouth, like AOC Graves. Stuffed poultry dishes will prefer a more aromatic white wine.

Structured, red Bordeaux wines, such as the AOC Côtes de Bordeaux, have a great aromatic richness and round, smooth tannins. These wines blend well with a velvety risotto, perfect for warming up guests at your holiday table.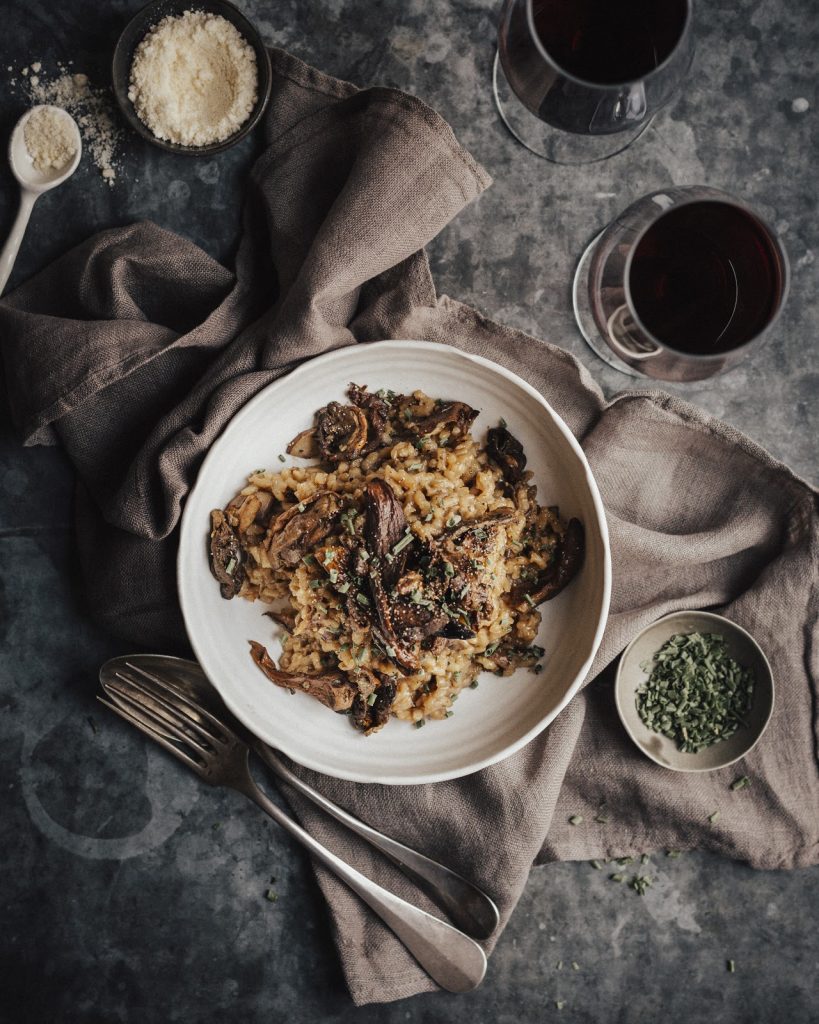 Serving a menu of game meats? Pick ripe red wines with tender tannins (AOC Saint-Estèphe) or powerful and intense reds with aromas of red fruits, liquorice and coffee (AOC Médoc or Pessac-Léognan).To end the meal in style, create a robust cheese platter, which offers up an abundance of excellent Bordeaux wine pairings. Surprise your guests with a dry white wine alongside goat cheeses, or a sweet white wine to complement strong blue cheeses like Sauternes or Barsac.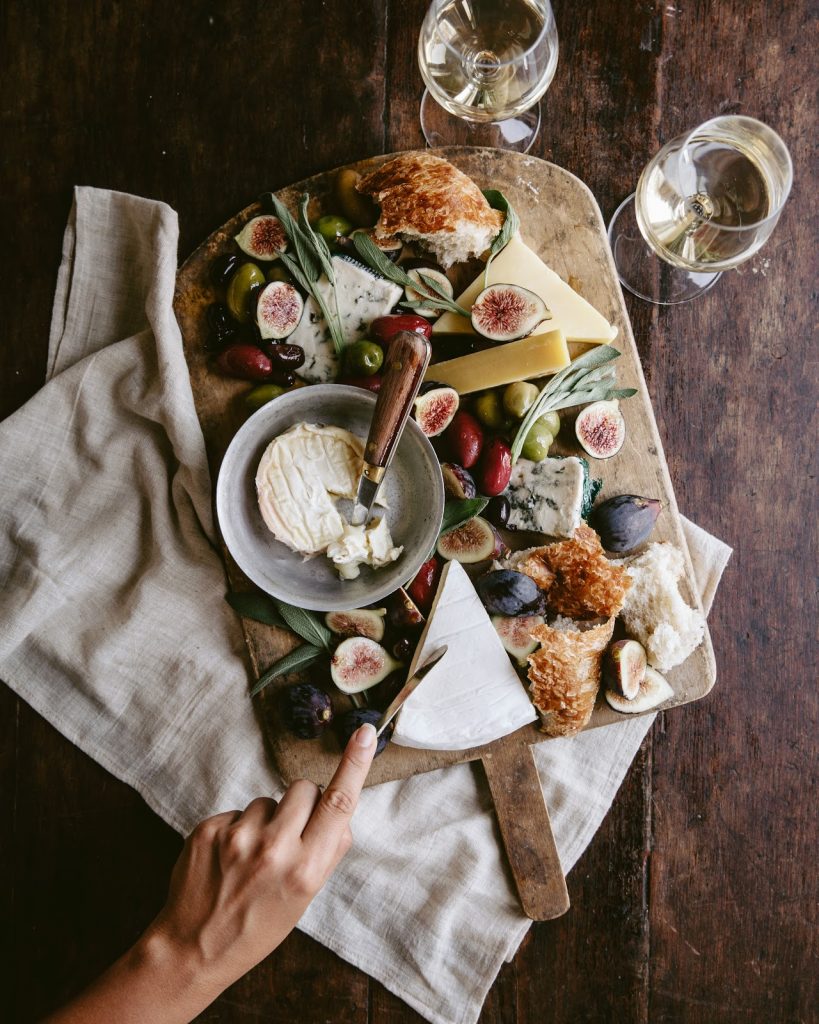 Counterbalance sweet desserts with refreshing, acidic Crémant de Bordeaux—white or rosé—while a red wine will work best with rich chocolate desserts.