Food and wine pairings
Holiday table by menue. & Slice of Pai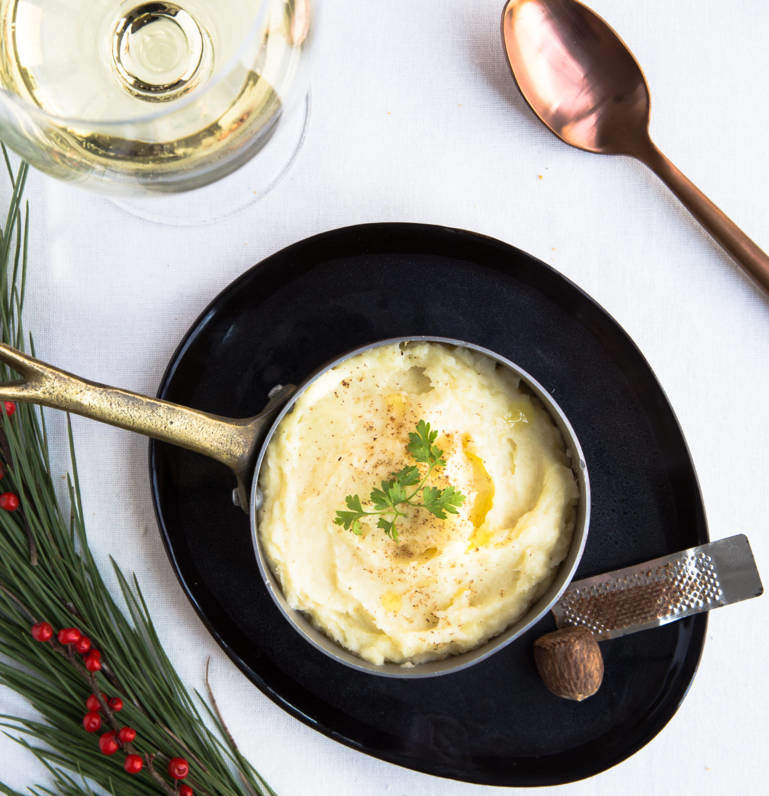 PARSNIP PURÉE
For 4 people
CLASSIC WINE PAIRING
A smooth pairing to accompany the earthy notes of the parsnip and the tasty, light and fruity aromas of a young Bordeaux red.
ORIGINAL WINE PAIRING
A nice subtle pairing of textures, with a local wine full of character!
INGREDIENTS
600g of parsnip
15cl of single cream
15cl of milk
30g of unsalted butter
pinch of nutmeg

Wash, peel and cut parsnip into pieces. Melt the butter in a pan over medium heat. Sauté the parsnip and the nutmeg in the butter. Add the milk and single cream.
Continue cooking over low heat without covering and stir regularly. Once the parsnip is cooked and tender, blend together. Season and add a splash of olive oil if so desired.