Dry white Bordeaux wines to buy now!
Château de Richard 2014, Bordeaux AOC, £6.75
First up is this fresh and zingy dry white Bordeaux wine produced on the Left Bank of the Garonne, River from a dominant Sauvignon Blanc grape blend. The fresh and fruity flavours match perfectly with prawns and soft, crumbly cheeses.
Buy it at The Wine Society here.
Château le Bernet, Graves, £6.75
This structured & generous dry white Bordeaux wine, produced in the Graves, is medium bodied and rich in flavour with aromas of orange peel, white pears, spring flowers and a touch of smoke. It will taste best when paired with fish or white meat.
Buy it at Sainbury's here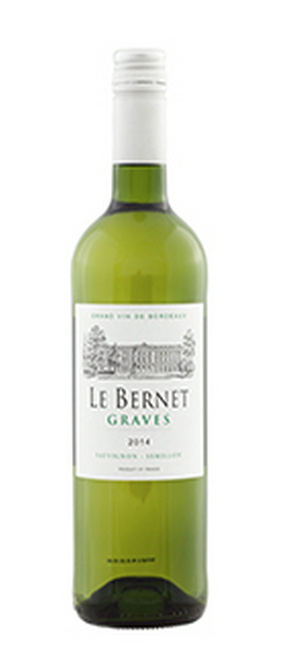 Château Martinon, Entre-deux-Mers, £7.50
Hailing from the Entre-deux-Mers, this crisp & fruity dry white Bordeaux wine is produced from Semillon, Sauvignon Blanc and Muscadelle grapes. This refreshing wine with aromas of citrus fruits and passion fruit tastes best when served with prawns, either on their own or dished up with avocado.
Buy it at The Wine Society here.
Château Talmont Bordeaux Blanc, £8
This crisp & fruity dry white Bordeaux wine has a long finish that's balanced by acidity, from fresh lemons and grapefruit citrus notes. It's produced from 100% Sauvignon Blanc grapes and is best paired with fish and seafood dishes such as moules marinières and grilled salmon.
Buy it at Asda here.