BBC Good Food Show London 2015
This season, Bordeaux Wines UK joined the numerous street food vendors, cake stalls, workshops, wine-tastings, cookery shows and pop-up restaurants all taking place under the roof of West London"s largest event space, to showcase not only the diversity of Bordeaux's wines and the array of colours, but also the range of aromas and tasting profiles.
Each colour: red, white (both dry and sweet) and rosé was divided into tasting profiles, showing how accessible and easy it can be to pair each wine with various foods. Events like these are the perfect opportunity to brush up on Bordeaux wine knowledge while discovering Bordeaux wines that you may not have tried before, or to experience them in a new light. It's also the chance to experiment with the many unexpected food and wine pairing possibilities, especially with the holidays approaching!Wines from each profile were available for the public to try, from classic, Merlot-based round and structured reds such as Castillon Côtes de Bordeaux, to Bordeaux's lesser-known dry whites like a crisp and fruity Graves-de-Vayres. Many might be unaware of the range of colours Bordeaux offers, such as the brilliant dry white wines predominantly made from Sauvignon Blanc grapes, or the delicious sweet whites from Sémillon and Muscadelle grapes.Throughout the day there was a steady stream of people eager to discover, taste and discuss about Bordeaux wines. Many started with a tasting profile they were more familiar with, like a simple, supple & fruity or round & structured Bordeaux red wine. We were then encouraged to step out of our comfort zones and taste some of Bordeaux's hidden gems, the flavour profiles that may be less well known, but equally as appetising, such as structured and generous dry white wines or unctuous and intense sweets—the perfect accompaniments for your favourite fall recipes.Tasting so many different flavour profiles, you never know which wines or colours may surprise you. One highlight of this event was seeing people appreciate wines and tasting profiles they had not previously discovered. The Domaine de Sours rosé is one example. This Bordeaux rosé is fruity and delicate yet dry, quite unlike the common perception of rosé as associated with bright, sweet wines like Caifornia White Zinfandels. There is something for everyone within Bordeaux's diverse range of tasting profiles, and this was exposed throughout the event.The sampling nature of the stand allowed the public a chance to try lots of different wines one after the other, without pressure to buy. We also loved introducing people to the sweet white wines of Bordeaux as many either love or dislike them. When they love them, they really love them! Both styles, mellow & fruity and unctuous & intense are produced from grapes that have been intentionally allowed to over-ripen, and some wines – in particular, those in our unctuous & intense tasting notes, are produced from grapes that have been infected with Noble Rot – and why it's more expensive than other bottles. And because of this, they are perfect wines for Christmas!If you've missed this event, there are still plenty of opportunities to taste and discover the many colours and tasting profiles of Bordeaux wines. Find one of our Dine with Bordeaux or Taste for Bordeaux events nearest you before it's too late!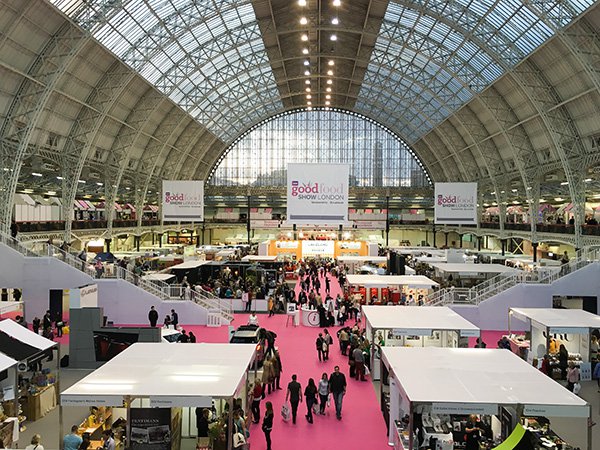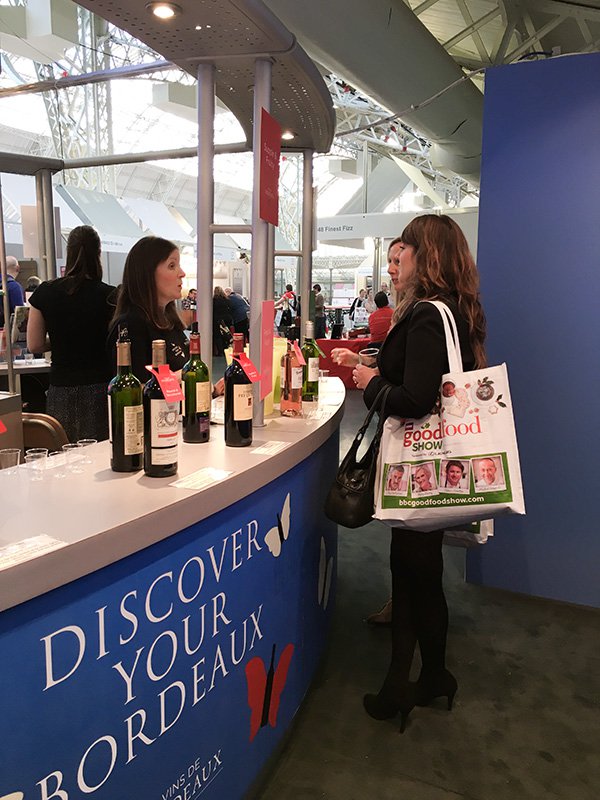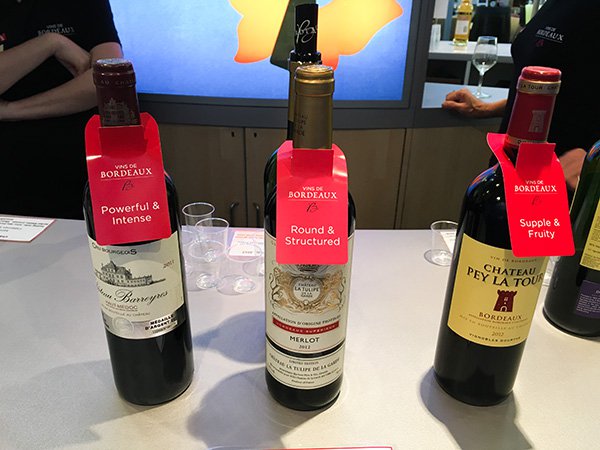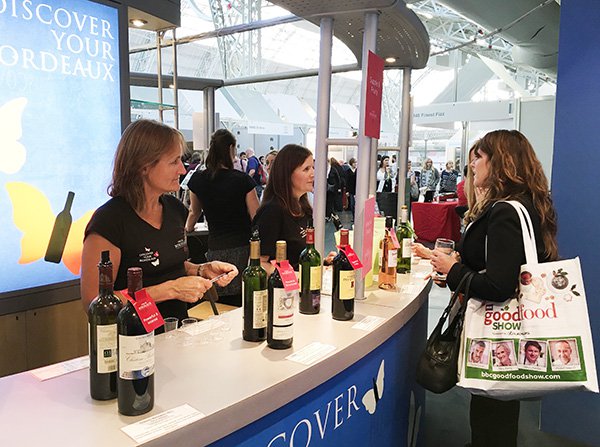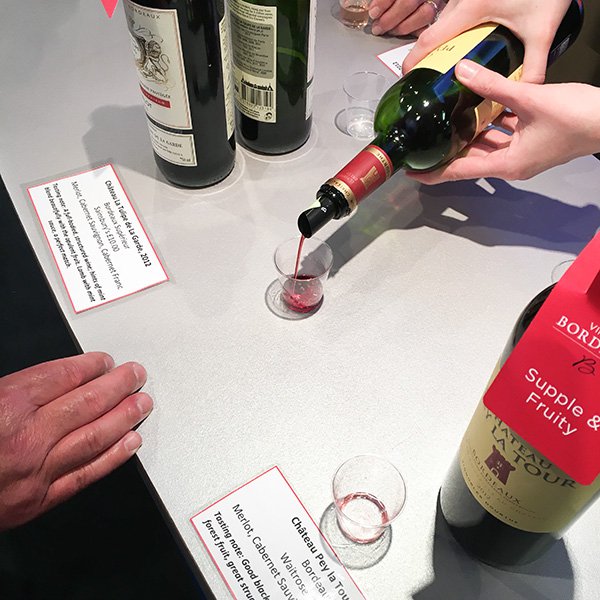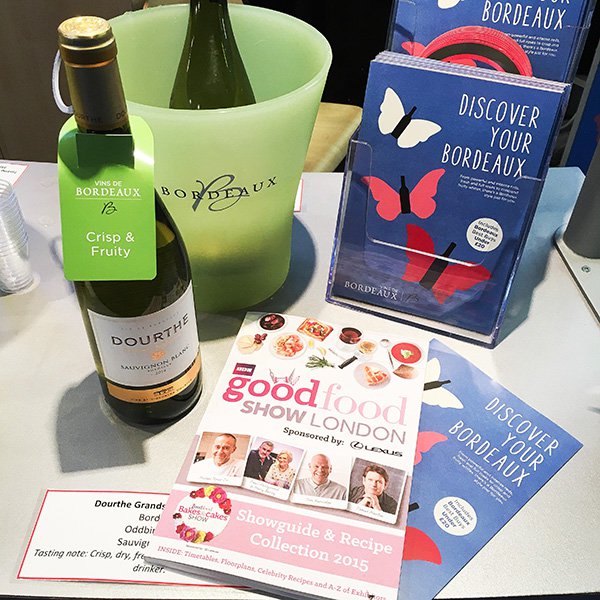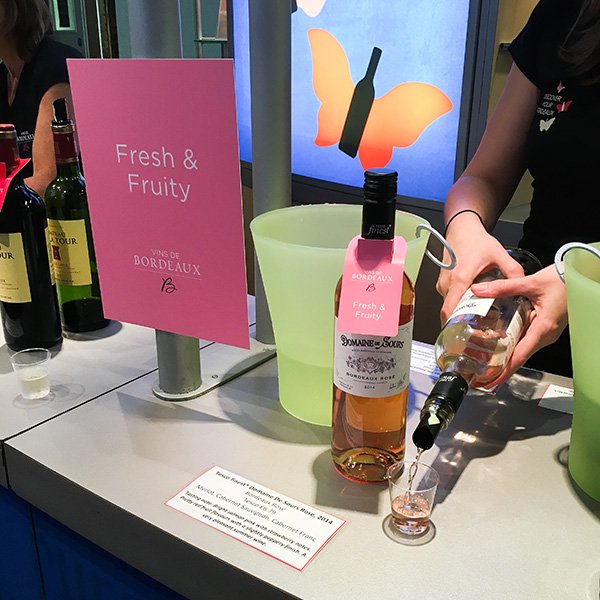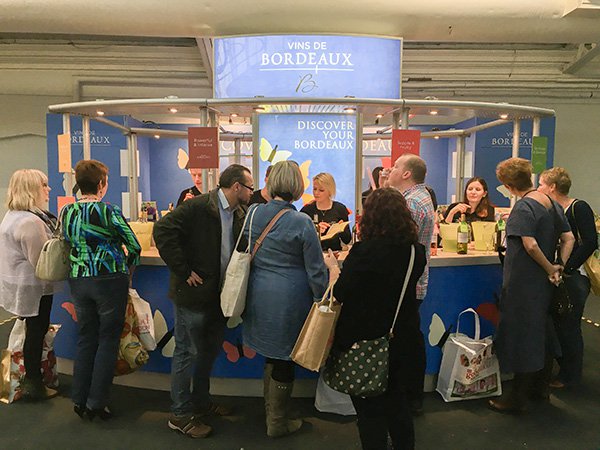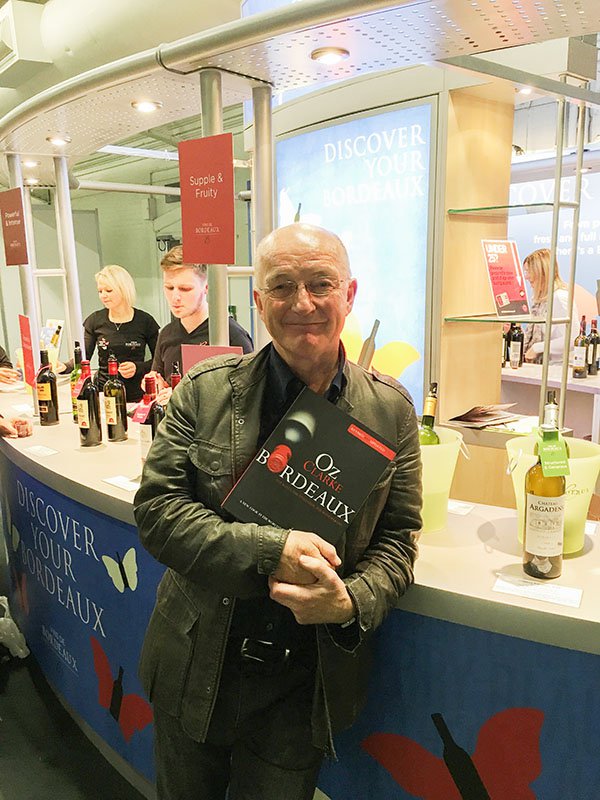 We set up shop opposite the renowned British wine writer and presenter Oz Clark, who was also hosting wine tasting workshops in the classroom next door, and who came over to chat to customers about Bordeaux. His book Bordeaux is one of the most comprehensive guides on the market.