Spring/Summer white wine food pairings
We have explained the pairings and selected a few dishes to enjoy with our various white wine tasting profiles, which have been produced often by blending several grape varieties (mainly Sauvignon Blanc, Sémillon and Muscadelle), to reach the perfect balance and taste. Each wine reflects the terroir of the region in which it was made and is characteristic of the skill of the winemaker.
Crisp & Fruity dry white winesWith some exceptions, Sauvignon Blanc is the most widely used grape for Bordeaux's dry white wines. It's what gives the wines their fresh aromas of lemon, peach and acacia. These styles encompass Entre-deux-Mers, Côtes de Blaye and Bourg, as well as Bordeaux blanc, and they are best paired with white meat courses, seafood starters and soft white cheeses, such as goat's cheese.Saying that, a bottle of crisp & fruity white Bordeaux would also taste great with a Pad Thai, the citrusy flavours of the wine will balance beautifully with the lime juice added to the dish and cut through the creamy chopped up peanuts sprinkled throughout.
Image credit: http://www.cookingclassy.com/2015/03/chicken-pad-thai/
Structured & Generous dry white winesAromas of hazelnut and wild flowers in the structured & generous dry white Bordeaux wines result from a more dominant Sémillon grape blend, which contributes roundness and richness. These wines, such as Graves and Pessac-Léognan, balance and pierce the heavier flavours of meat cooked in a sauce or risottos and soups with a creamy base. Another dish, which marries with the richer, more intense flavours of structured & generous dry white wine, is chilli prawn linguine – the flavoursome prawns, if cooked with both chilli and garlic, will taste perfect with richer, more elegant white wine.Image credit: http://www.deliciousmagazine.co.uk/recipes/chilli-tomato-and-prawn-pasta-2/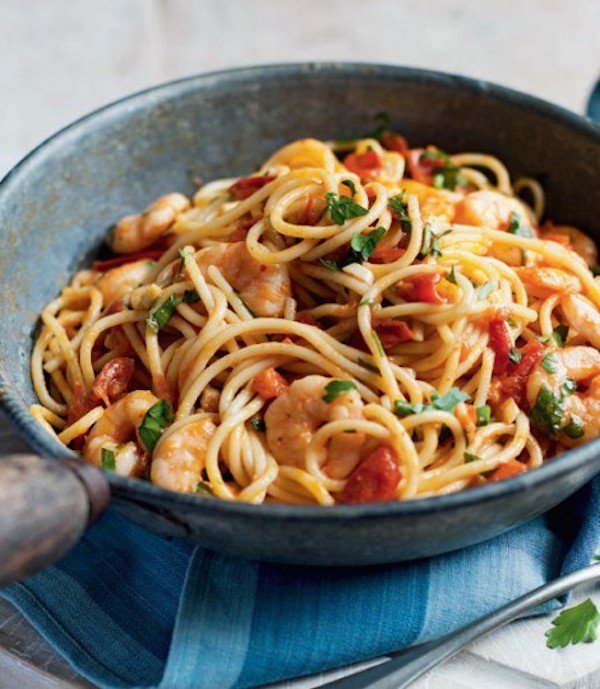 Mellow & Fruity sweet white winesBordeaux's mellow & fruity sweet white wines are produced from Sémillon, Sauvignon Blanc and Muscadelle grapes to create subtly sweet white wines with aromas of grapefruit, pineapple and acacia. These are best paired with soft cheese, fruit deserts, or spiced dishes, such as a Chicken Tikka Masala. The sweetness of the wines will calm the heat and balance the spice of the dish.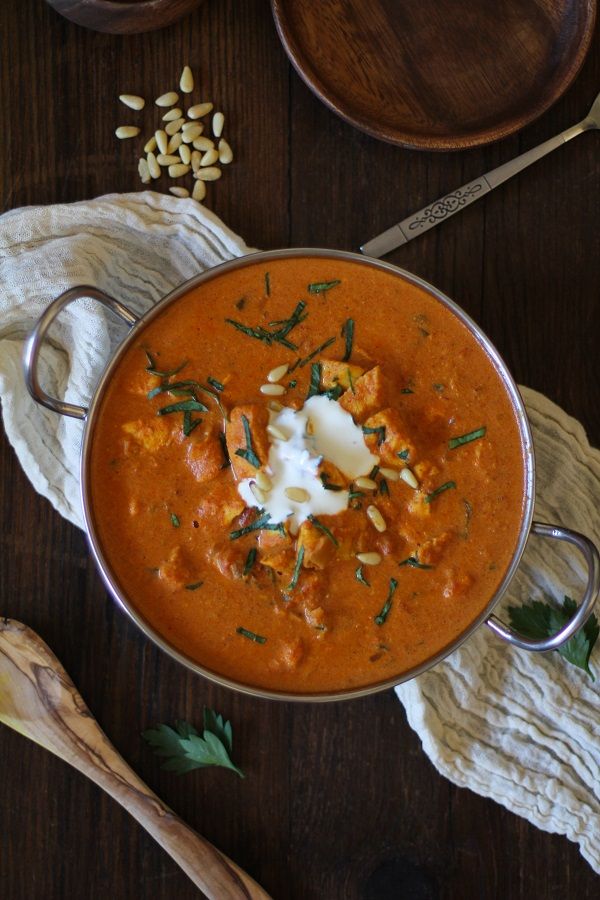 Image credit: http://www.theroastedroot.net/crock-pot-chicken-tikka-masala/Unctuous & Intense sweet white winesProduced from a blend of Sémillon, Sauvignon Blanc and Muscadelle grapes, Bordeaux's unctuous and sweet white wines contain flavours of honey, candied orange, acacia, mango and quince that give off a deliciously sweet, honeyed and intense taste. They are predominantly produced in the Sauternes & Barsac regions, just south of the city of Bordeaux and on the Left Bank of River Garonne, by grapes intentionally infected with Noble rot.A great dish to pair with these wines is a fruity rhubarb tart. The sweetness of the wine will soothe the acidity of rhubarb, but marry well with the sweeter pastry base.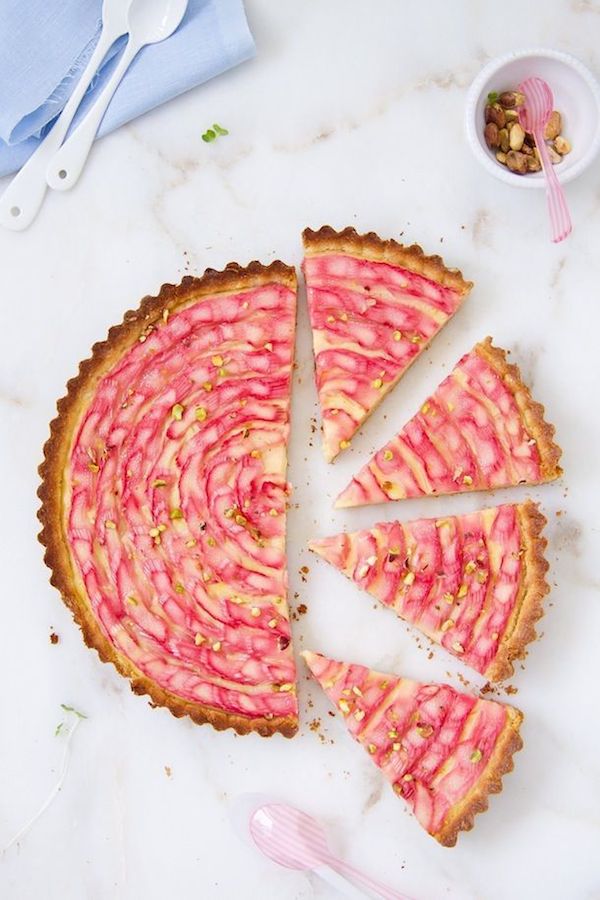 Image credit: http://food-and-cook.blogs.elle.es/2013/05/16/tarta-de-ruibarbo-rhubarb-tart-2/