Discover the magic of the Bordeaux Christmas Market
If you're looking for the most wonderful time of year to visit Bordeaux, Christmas time could be it. The month of December sees Bordeaux transformed into a winter wonderland, garnished with wild berries, festive spruces and twinkling fairy lights – all bathed in the aroma of authentic French food and wine. It's all part of Bordeaux's renowned Christmas market.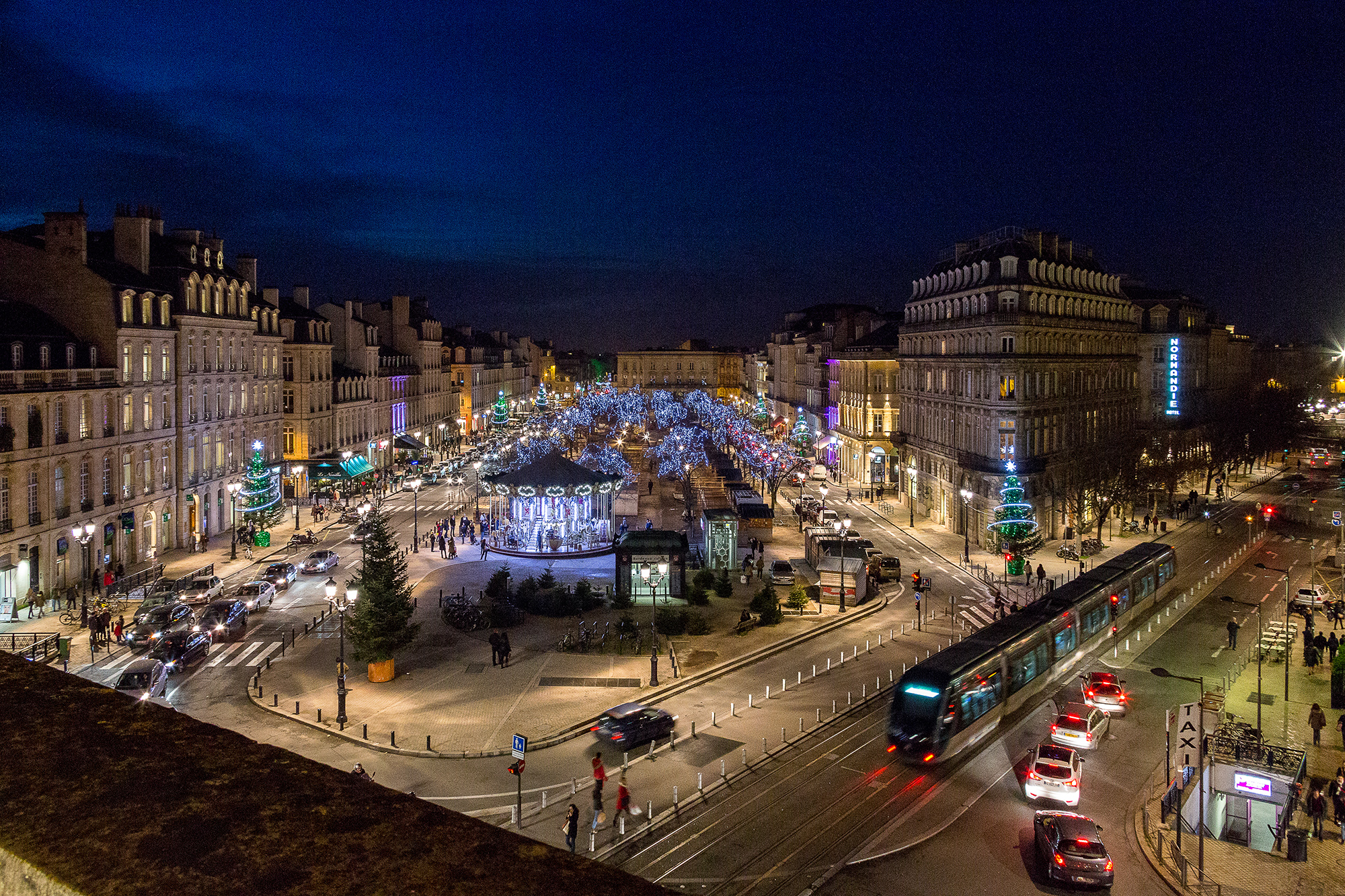 Winter warmers
Over 100 wooden market chalets promise everything from woollen mittens to handmade Christmas decorations and candied nuts. While it's unlikely (but not impossible) that you'll see snow, you can expect temperatures to drop to around 7ºc – and that means you'll need a tipple or two to warm you up. If it's a particularly cold night pick something powerful and intense, a glass of red Bordeaux Château Montaiguillon should do the trick. Its zesty berry flavours will invoke festive feels while its mocha complexity warms you from within.
The market opens on the 30th November and runs until the end of the year, so book your trip today! But once you're there, you've got plenty of time to sample the festive food and stock up on woollens for the season: you're free to browse the market from 10am till 8pm. You'll find the wintry chalets keep their shutters open until 9pm on a Friday and Saturday night too.
Make sure not to miss socks and gloves made of Angora wool from the Pyrénées, a stall selling local Foie Gras, duck and regional specialities, regional beers and regional syrup.
Part of the market is dedicated to art craftsmen  – jewellery, wood, paintings, handmade bags, leather – you name it.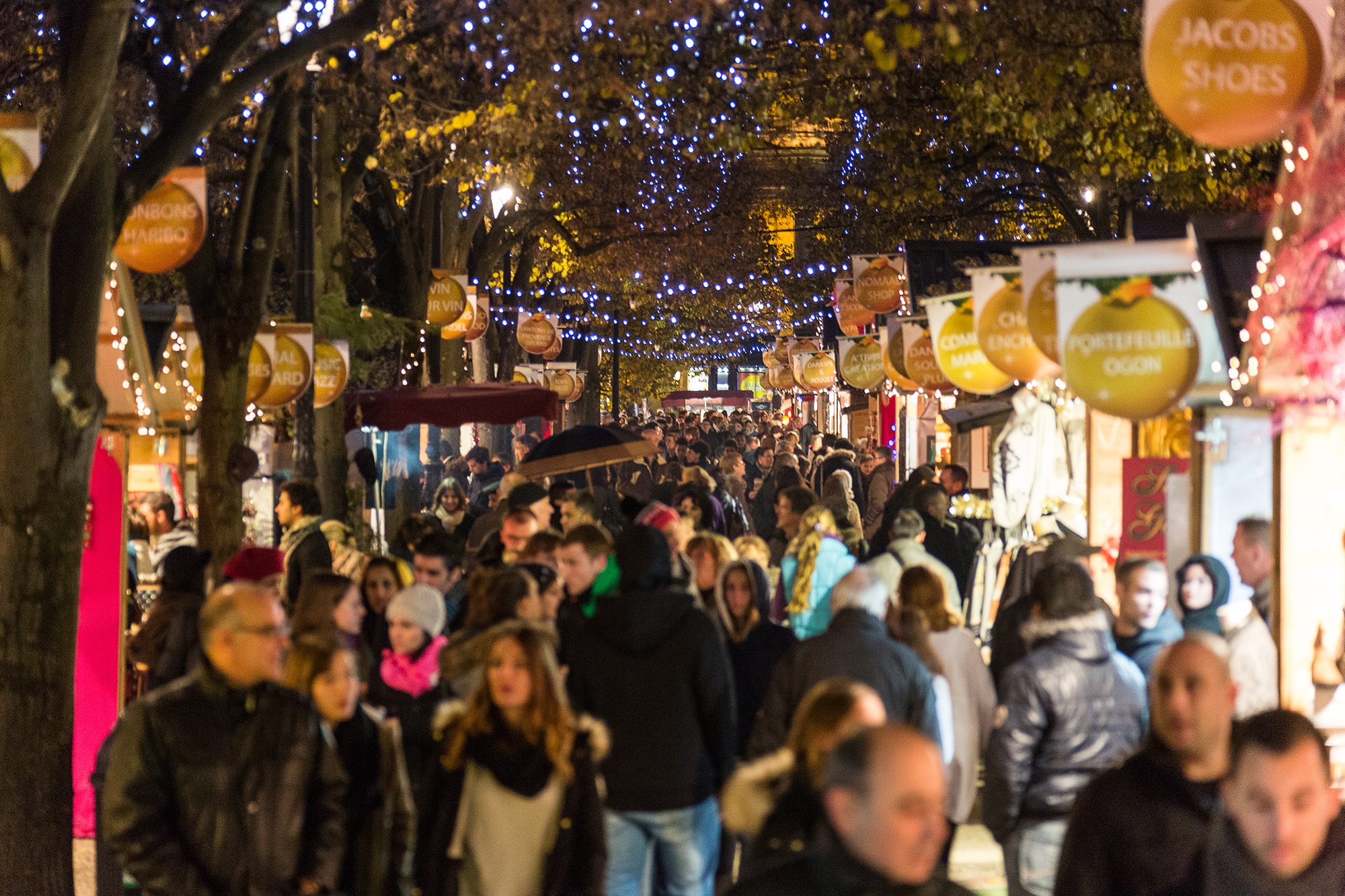 It's going to be a wine Christmas…
The wine connoisseurs would particularly enjoy visiting the wine shops around the Bordeaux's Christmas market, such as L'Intendant, Badie Wines, La Vinothèque and Bordeaux Magnum.
For a refreshing, crisp and elegant finish of the day try a glass of dry white Bordeaux wine Château Le Grand Verdus. Its herby lemon flavours are unique.
Alongside the authentic French delights, look out for stalls of classic Santons, or creche pieces. Traditionally from Provence, these miniature figures are a significant part of Christmas in France, with many families displaying them throughout the festive period. They make great souvenirs and small Christmas gifts.
Make a toast to the season of goodwill by popping the cork on a bottle of Les Cordeliers  Crémant de Bordeaux and add some sparkle to festivities. This hand-harvested wine comes from the heart of St Emilion and offers delicious notes of brioche, lemon and red apple. Demanding yet characterful, it's the perfect choice to wish friends and family a very merry Christmas.
Joyeux Noël!