Bordeaux Fête Le Vin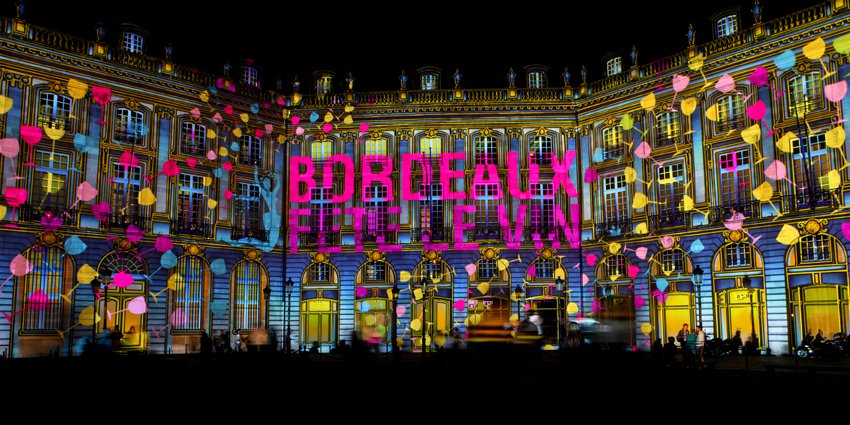 This year's highlights include a 2km wine route located between the river and Bordeaux city's 18th century buildings. The route will take visitors through pavilions that feature 80 wine appellations from the Bordeaux region, as well as many great Bordeaux-based brands!The Bordeaux Wine School will also be hosting different workshops, from a discovery overview of the region's appellations (with an introductory wine-tasting course), an educative forum where you can learn about wines and their vines, to a course on food and wine pairings. Here's the run down of events: 
Workshop Area: Discovering Bordeaux Wines
Open to anyone with a tasting pass, these workshops take place every day from 11am to 11pm non-stop. They are presented by tutors from the Bordeaux Wine School. Every workshop lasts 30 minutes.
There is so much to discover…
An overview of 60 Bordeaux appellations, focusing on different terroirs, grape varieties, and the diversity of wines. This presentation finishes with an introductory wine tasting course.
The aromas of Bordeaux
A workshop revealing and describing Bordeaux wine aromas.
The secrets de Bordeaux
The wines of Bordeaux are always blended, and reflect the art of combining different grape varieties. This workshop includes the possibility of blending your own Bordeaux.
Duo of Bordeaux chefs
Learning about how to pair wine and food: six well-known chefs will share their favourite matches. 
Rock n' Wine
Learn how to taste wine like one composes music by listening to a live band.
The Forum: Learning About Vines and Wines The educational activity: identify a wine blind
This educational activity enables the public to discover the various steps in making Bordeaux wines. At the end, a tutor from the Wine School will ask participants to identify a wine blind.
The One-to-One area
In the One-to-One area (small workshops), the public can discuss with Wine School tutors, ask questions and/or perfect their knowledge of Bordeaux wines.
A bar for matching wine and food
This area is devoted to a fun tasting of wine and food.
The Skin Jackin' area
This focuses on learning about Bordeaux wines in a funny quirky way, including temporary tattoos with a felt tip pen!
Vineyard Tours: The Bordeaux Wine Telescope
Open to the public, this consists of a telescope three meters tall on the terrace of the pavilion enabling people to imagine themselves in various Bordeaux appellations. There are six films inviting festival-goers to travel to these regions.
Wine School Workshops at Bordeaux Wine Pavilions
Targeted 30-minutes workshops will take place every afternoon from Friday to Sunday in the following pavilions: Bordeaux rouge and Bordeaux supérieur rouge Rosés de Bordeaux, Bordeaux blanc, Entre-Deux-Mers and Crémant de Bordeaux Côtes de Bordeaux Médoc et Graves Saint-Emilion-Pomerol-Fronsac Major brands from négociantsFind out more info here.