Which Bordeaux white wines to choose this summer
On a terrace, for a picnic, by the sea – there are plenty of opportunities to open a bottle of chilled white Bordeaux wine. And that's good, because in Bordeaux we know a thing or two about white wine. Did you know that the majority of wine production until 1970 was white?
Not surprisingly, white Bordeaux wine goes very well with the seafood that can be enjoyed in the Bassin d'Arcachon, near Bordeaux. We advise you to go to one of the oyster huts if you pass through the region – click here to find them on a map.
Unless you prefer to settle down in one of the many guinguettes or terraces in the region and enjoy a refreshing summer meal. All summer dishes go well with white Bordeaux wines: salads, cheese platters, desserts and white-fleshed fruits such as peaches.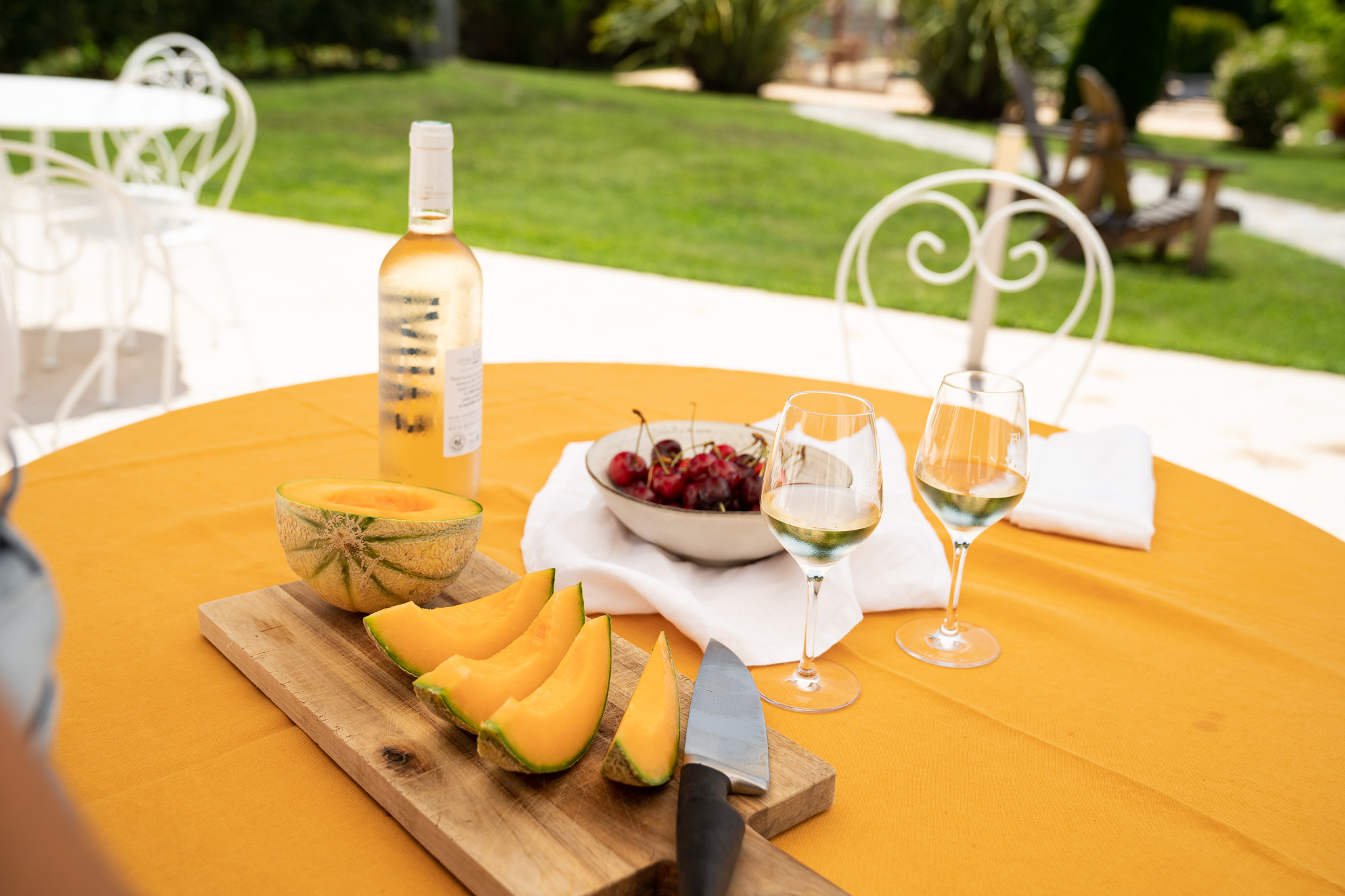 So which Bordeaux white wines should you choose?
First rule: there are no rules, there is no good or bad choice. The best is to taste, to try and experiment, especially with white wines in summer. But come on, we're not going to get away with it so easily, we're still going to give you some advice!
In 1830 the winemakers perpetuated the tradition of dry white wines in Bordeaux and chose the eight grape varieties that make up the aromatic palette of the 12 dry white appellations (AOCs) of Bordeaux. A varietal is a type of grape, and in Bordeaux we like to mix them together – it's called blending . It's a bit like a perfumer who would not be satisfied with the scent of a single rose, but who would mix a dozen essences to make something unique.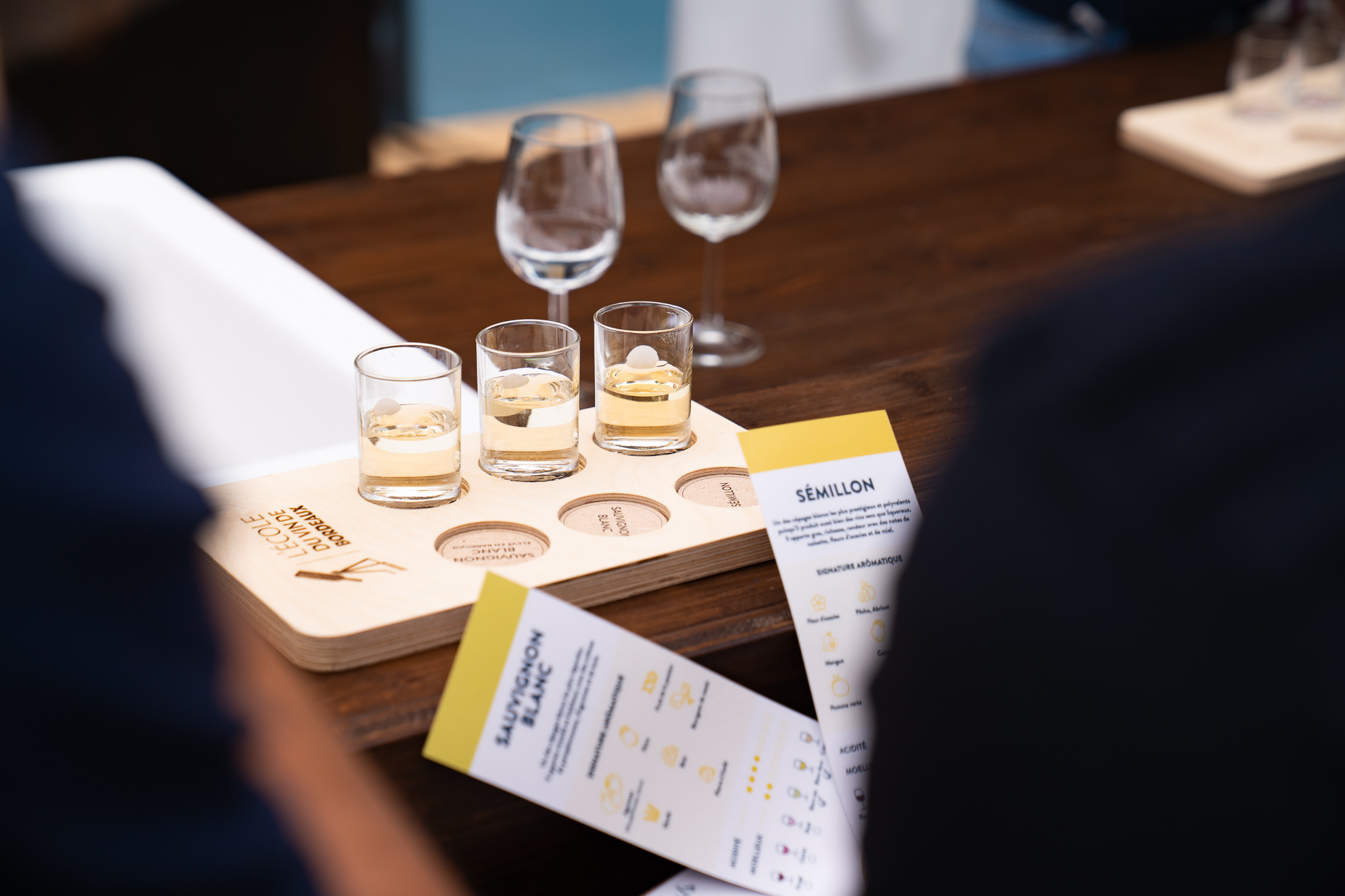 If you are looking for an explosion of fruit and a nice freshness in the mouth, the AOC Bordeaux, Entre-deux-Mers, or Blaye Côtes de Bordeaux offer plenty of wines at affordable prices, perfect for summer. They taste best paired with desserts, or as an aperitif, with fish, ceviche or guacamole.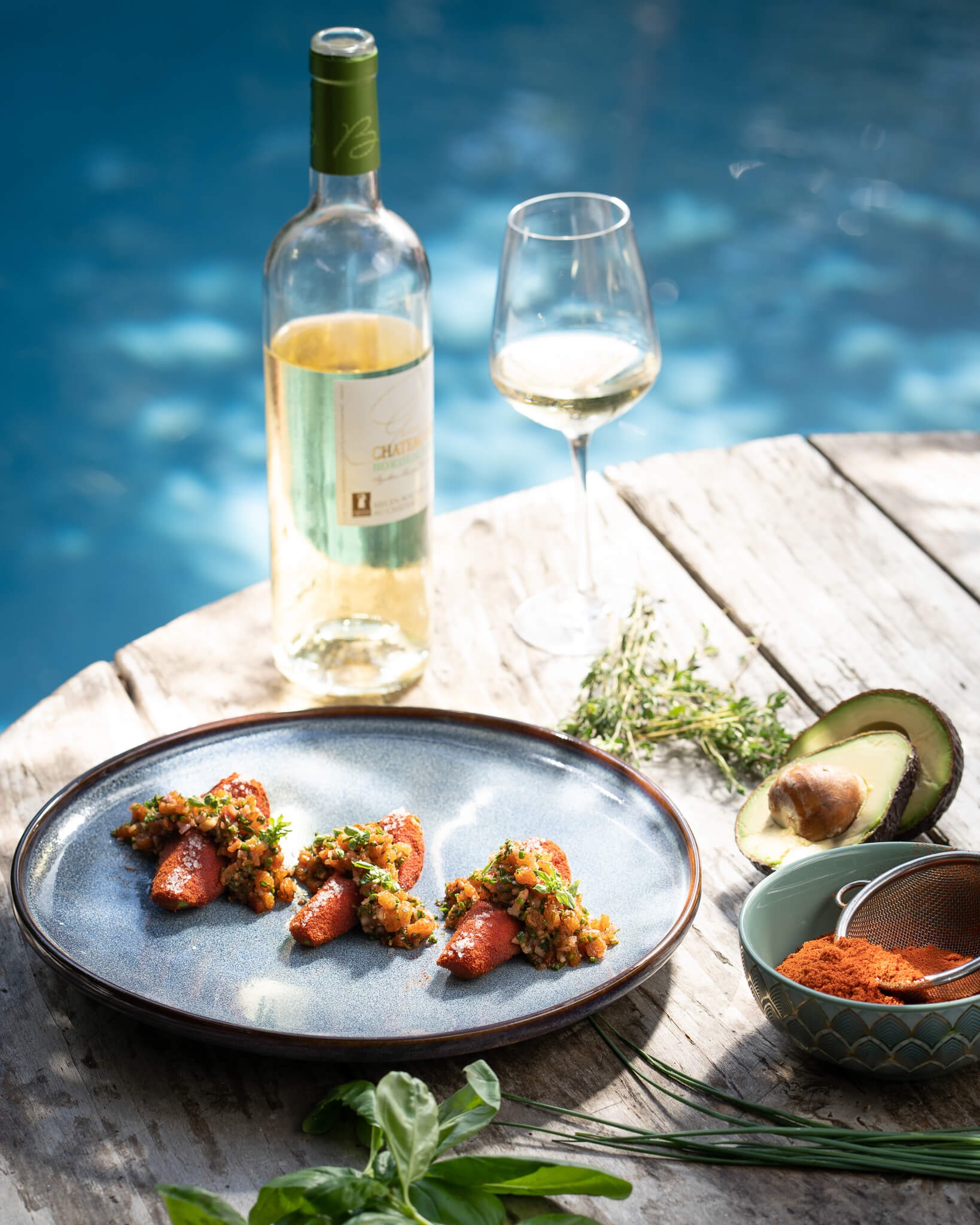 If you are looking for a wine to serve with cheese, or a BBQ chicken, turn to the Graves and Pessac-Léognan appellations. These wines are well-structured, with a beautiful aromatic length.
Excellent value for money
Today, Bordeaux dry whites offer excellent value for money, as well as some unexpected cuvées. For example, dry whites are produced on red terroirs such as in the Médoc. The winegrowers also offer delicious single-varietal cuvées, or work with forgotten grape varieties such as Sauvignon Gris, or mature wines in amphoras. There are many interesting things being done today in Bordeaux, this diversity is our aromatic richness.
The white wines of Bordeaux are committed
And let's not forget the sustainable development aspect. In 2022, 75% of vineyard surfaces were certified by an environmental approach (compared to 35% in 2014, with a target of 100% in 2030). Today, Bordeaux is the first wine-growing region in France with nearly 20% of the area cultivated in organic farming.