Bordeaux wines involved. Sustainable development, discover 4 actors of change in the Bordeaux vineyards
For the past 20 years, the Bordeaux wine industry has been collectively anticipating and adapting to climate change, water issues, societal demands and reducing pesticides. The measures and initiatives aim at preserving resources, safeguarding the ecosystems and developing biodiversity, essential to the long-term sustainability of the vineyard.
In 2019, 65% of the Bordeaux vineyard was certified by an environmental approach and today, we invite you to discover the stories of wine growers, négociants, cooperatives and brokers who have been committed to a greener vineyard for years.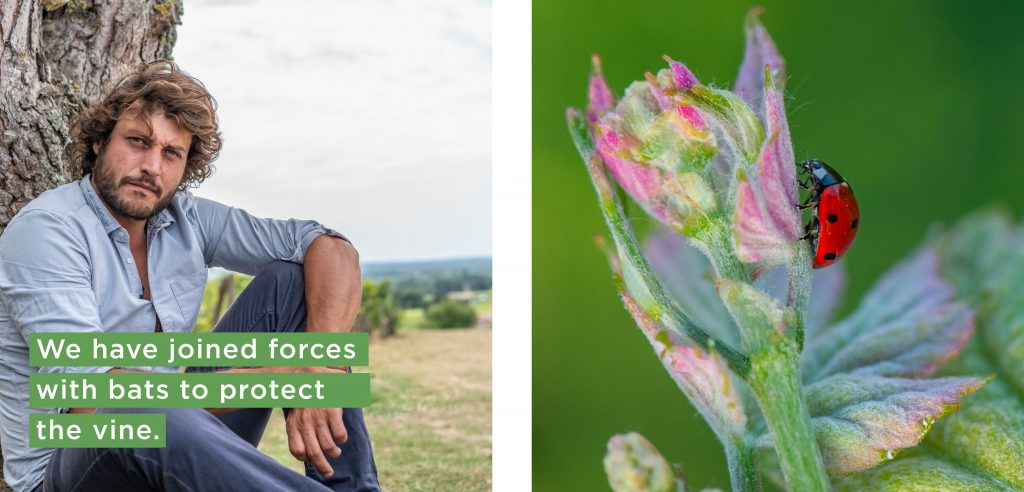 Adrien has not changed the methods of his ancestors. Château Coutet has existed for over 4 centuries and has always produced organic wine. "Organic today, in terms of viticulture, is above all, the fact of not using synthetic pesticides, weed killers or insecticides" explained Adrien. More than a heritage, it is a source of pride and even a philosophy that he applies on a daily basis. "Organic approach is a great place for the presence of biodiversity and therefore of animals and plants. And professionally in terms of growing vines, it's very interesting. This creates food chains that will themselves regulate the natural predators of the vine, such as bats for example."
With his cousins, ​​Adrien represents the 14th generation. His vineyard is the place where he was born, where he lives and also where he produces his wine "I think it has it all. I don't need anything more."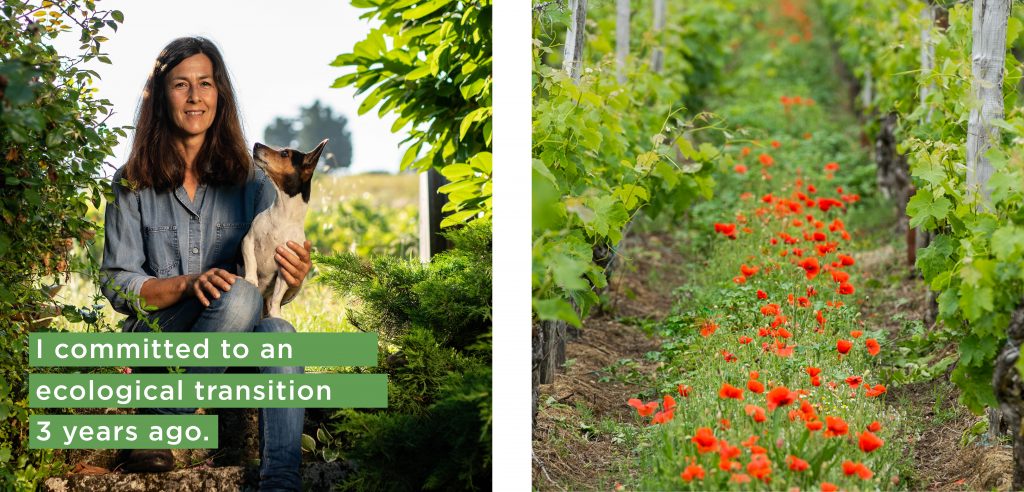 Florence embarked on an ecological transition 3 years ago at Château Saincrit. "Today we must necessarily initiate an ecological transition if we want to continue and perpetuate viticulture" – she said. To achieve this, it relies on the experience of other winegrowers within the Bordeaux wine SME (Editor's note: Environmental Management System). Today its operation is HVE certified, High Environmental Value. "There are notions of biodiversity, management of phytosanitary products and fertilizers, this allows us to be able to interact in several areas." By letting nature partly regain its rights, she has seen her vines evolve, and continues to make efforts to reduce Château Saincrit's impact on the environment.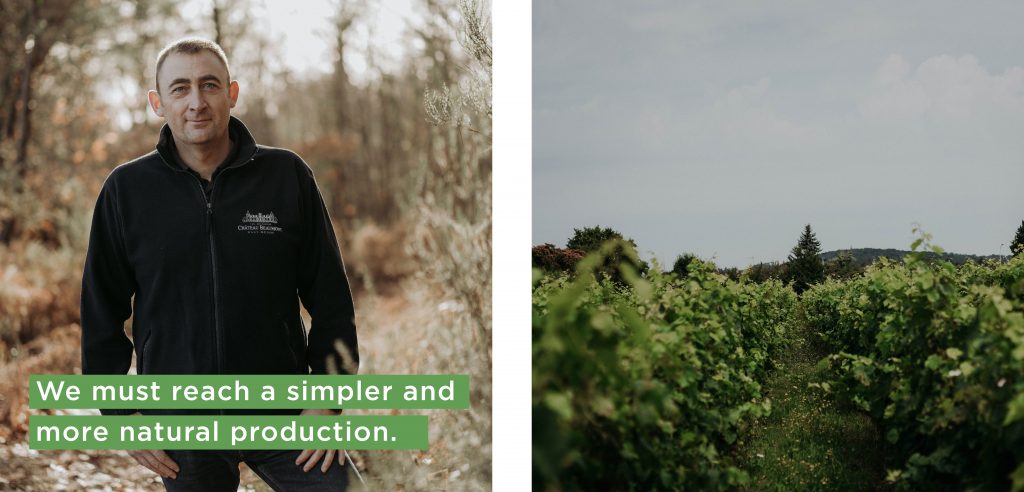 Jean-Charles got involved in sustainable initiatives over 15 years ago. "Since 2008 I have been working with an association which helps me to implement very simple acts in order to preserve the present life and to invite certain species to return" – he explains.
This dean of the preservation of biodiversity, at Château Beaumont, is inexhaustible on the various animal and plant species that can be found there. "Biodiversity is not only insects and game, it is also microorganisms in the soil. Our soils are alive thanks to a supply of green manure (seeds sown in the inter-row), these plants break down the soil and aerate it."
Since the implementation of these practices, the winegrower finds in his vineyard wild orchids, ground beetles (small beetles) and wild bees. It is essential for him, as a winegrower, to find benchmarks and production values, simpler and more natural.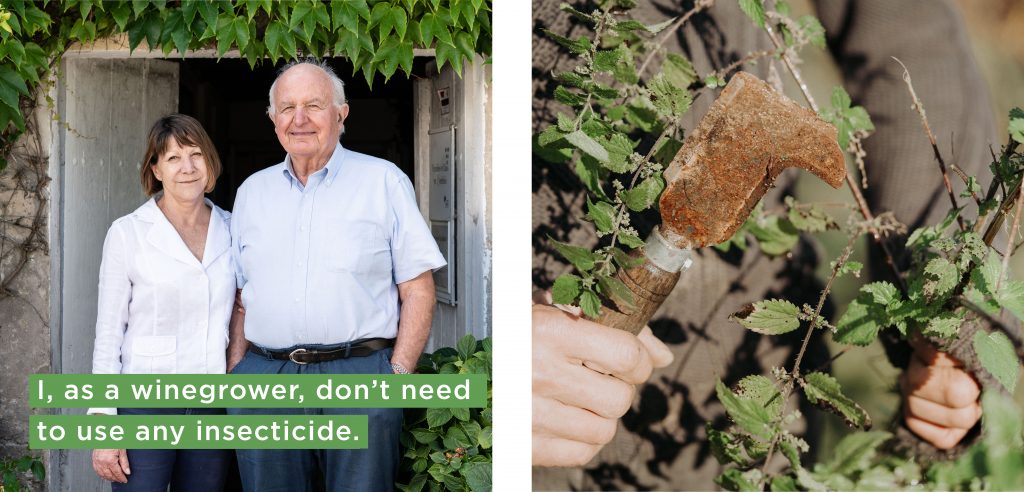 To continue producing the best possible wine, Jean-Yves, from Château Fougas, has chosen biodynamics since the 2008 vintage, as a complement to organic farming. He has learned to trust his eyes and nature. "Biodynamics has much more restrictive specifications. It makes the most natural wines possible without any input" – he explains to us, adding "I, a winegrower, do not need to use insecticide". Instead, he uses treatments with silica and nettles, for example. "We also use the lunar calendar which demands a much greater understanding of our vineyard." For him, it is a pleasure to see his vineyard grow and transform in harmony with nature.
We have a category dedicated to Ethical wines in our Hot 50 Selection – find more information about 5 organic, biodynamic or sustainably crafted wines from the selection here.