The 2022 Vintage promises… 
Extreme weather conditions, with frosts, hail, record heat, drought and sunshine…2022 provided unparalleled challenges, yet after a contrasting 2021 vintage, the wines produced in the Bordeaux vineyards in 2022 appear, at the beginning of their maturation, out of the ordinary and remarkable, according to the Institut des Sciences de la Vigne et du Vin.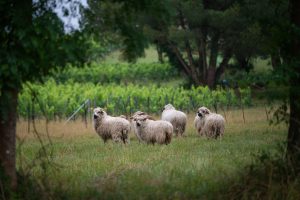 As the En primeur tastings come to a close, you can read more about this promising vintage in the ISVV's summary.
Here are some of the highlights:
The Sauvignons are "fruity, with aromas of citrus zest and exotic fruits, tender and precise
The Semillons develop "intense notes of peach and apricot"
The properties that chose to wait to pick the botrytised grapes "were able to harvest musts of unprecedented richness and depth, which will produce exceptional wines"
The Merlots are "stunning on the best terroirs, with no hint of over-ripeness, smooth and balanced, with an irresistible race and charm"
TheCabernet Francs are "also very successful"
The Cabernet Sauvignons impress with "their powerful tannic structure but without austerity, by their accessible character while preserving much distinction"…
We can't wait for you to taste them!
Click here to watch Allan Sichel as he discusses the 2022 vintage.