2016 Sommelier Favorites by Sylvie Gervais
There is no mistake, Bordeaux knows how to make wine. They have hundreds of years of expertise, knowledge, and heritage that have been carefully passed down through generations.
Bordeaux is also home to the prestigious Châteaux and sought-after wines. Their wine styles have been 'mimicked' throughout the most prestigious wine regions in the world. You will found them labeled under "Bordeaux Style, Bordeaux Blend and Meritage."
While for most consumers the AOC/AOP system is a bit confusing, never let yourself be intimidated by the French appellations system. Today most wine shops have experienced and knowledgeable wine professionals, so don't be afraid to ask for their help with your wine selection.
Here's the good news and a little-known fact; not all Bordeaux wines are expensive. You can find great quality wines at an affordable price too!
Let's be honest, when you purchase a bottle of rosé wine, the Bordeaux region is probably not the first place to come to mind. Let me share a sommelier 'trick of the trade' with you. Since Bordeaux is more well-known for their prestigious red and sweet wines and less known for their rosés, you will most likely find a greater value in Bordeaux rosé wine compared to other French regions that specialize in rosé. Somms like to buy high quality and good value wines for their restaurants.
La Vie en Rosé du Château Landereau Bordeaux France 2015AOC/AOP: Bordeaux RoséVarieties: Cabernet Sauvignon 50% | Cabernet Franc 50%Alcohol: 12% abvPrice: $14.99
Tasting notes: Pale salmon color, delicate aromas of fresh strawberries and raspberries, rose petal, pink grapefruit and freshly cut watermelon. Vibrant, silky texture balanced with refreshing acidity, and a smooth long and dry finish.
Recommended food pairing: Rosé is a very versatile wine. It's great on its own as aperitif and complements well with salad and goat's cheese, salmon, chicken and spicy dishes. My favorite pairing with Bordeaux rosé is a burger. Try it, it's delicious!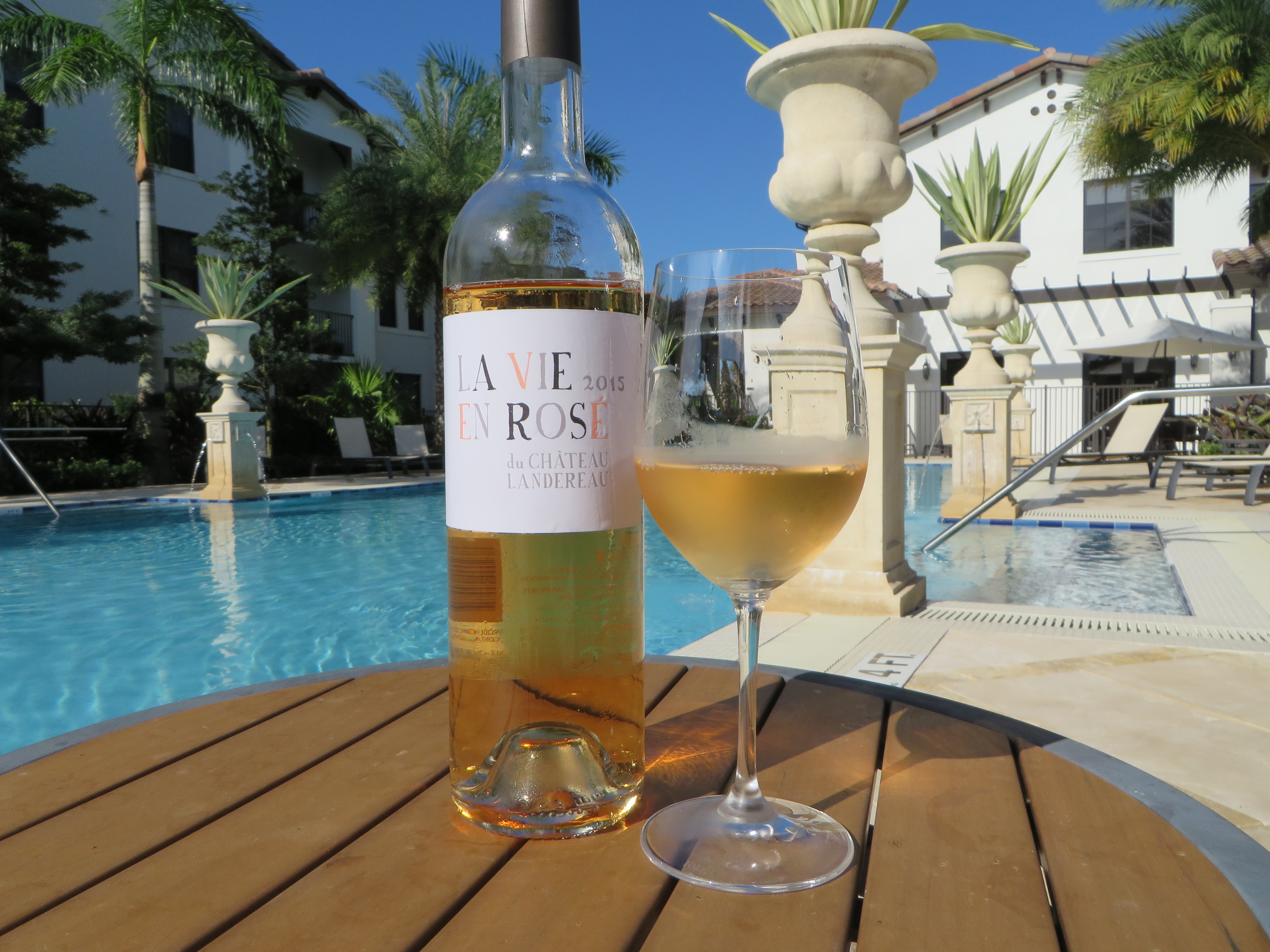 Chateau de Sours Rosé Bordeaux France 2015My "Coup de Coeur" Bordeaux Rosé – a bit hard to find but worth it!Varietals: Merlot 75% | Cabernet Franc 20% | Cabernet Sauvignon 5%Alcohol: 12.5% abvAvailable at Wine.com $16.99 or you may inquire with your local fine wine retailer near you.
The shocking news! You probably expect me to pair these beautiful, luscious, and rich sweet wines with the classic foie gras or crème brulée.  Surprise, surprise, are you ready for this? The classic foie gras and sweet wine combination is no longer trendy! If you never experienced this beautiful classic pairing before, then it is a must try – they don't call it a classic for no reason. I know it will always be my ultimate favorite pairing, but then again, I am French!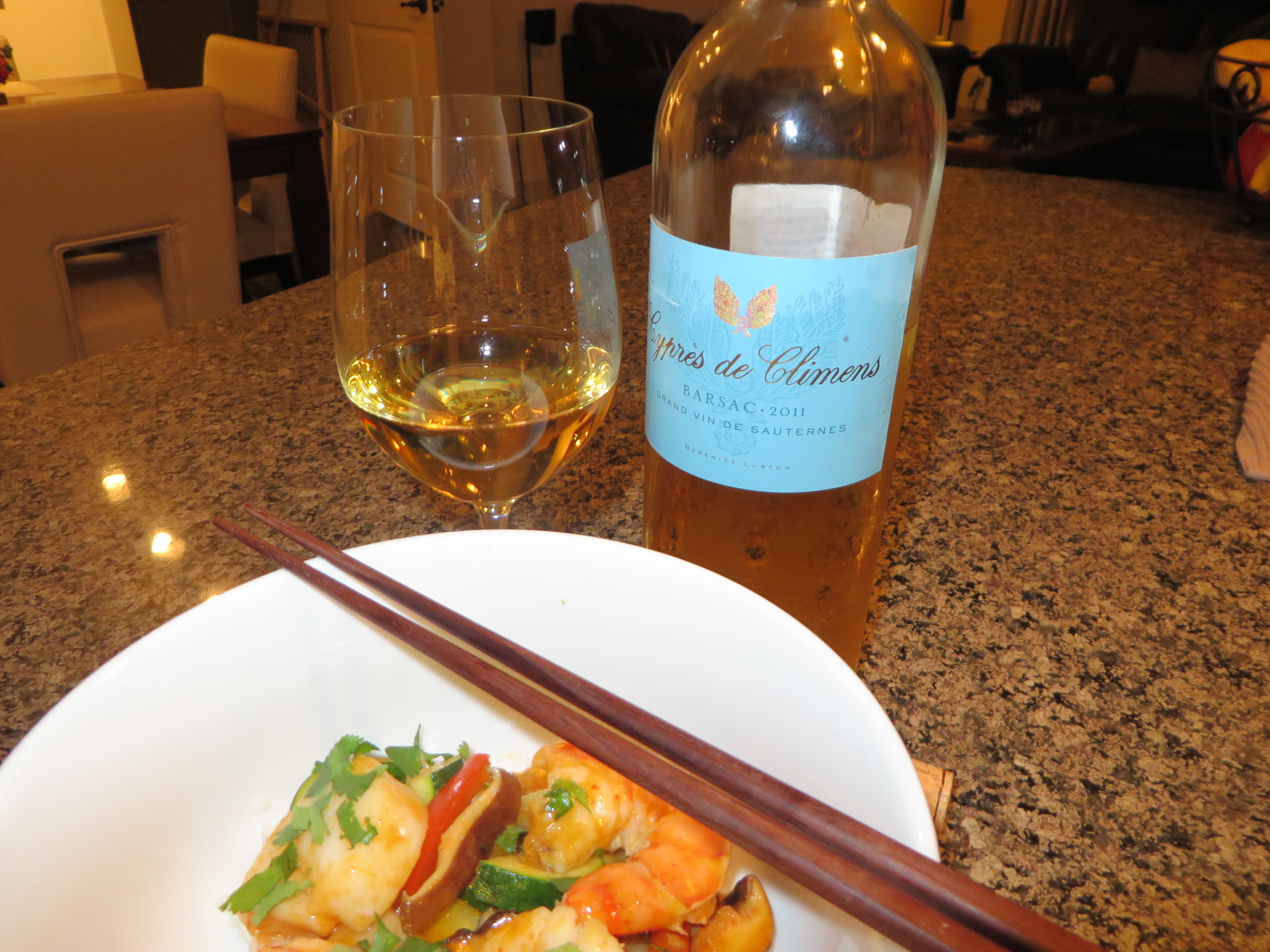 Did you know that Bordeaux sweet wine complements savory dishes too? Fried chicken, veal, grilled salmon, pork tenderloin, even spicy curried Indian or Thai dishes. You will be amazed at how well these meals pair with sweet wine. This new "sweet wine & savory" trend makes for an unexpected yet harmonious pairing.
The rich and unctuous Château Doisy-Védrines, Grand Cru Classé 2011 was a pleasant pairing with my pork tenderloin and creamy exotic mushroom sauce. The richness of the dish complements beautifully with the sweetness of the Sauternes.
I also picked up Cyprès de Climens 2011 from Barsac to pair with my Thai shrimp and scallops in a coconut and red curry sauce. Sweet wines from Barsac tend to be lighter in appearance and brighter in acidity than most Sauternes. The sweetness and crisp acidity of the wine is harmoniously balanced with the spiciness of the red curry sauce. The sweet wine almost tastes dry when it is paired with a spicy dish – a part of the magical reaction when creating a perfect food & wine pairing.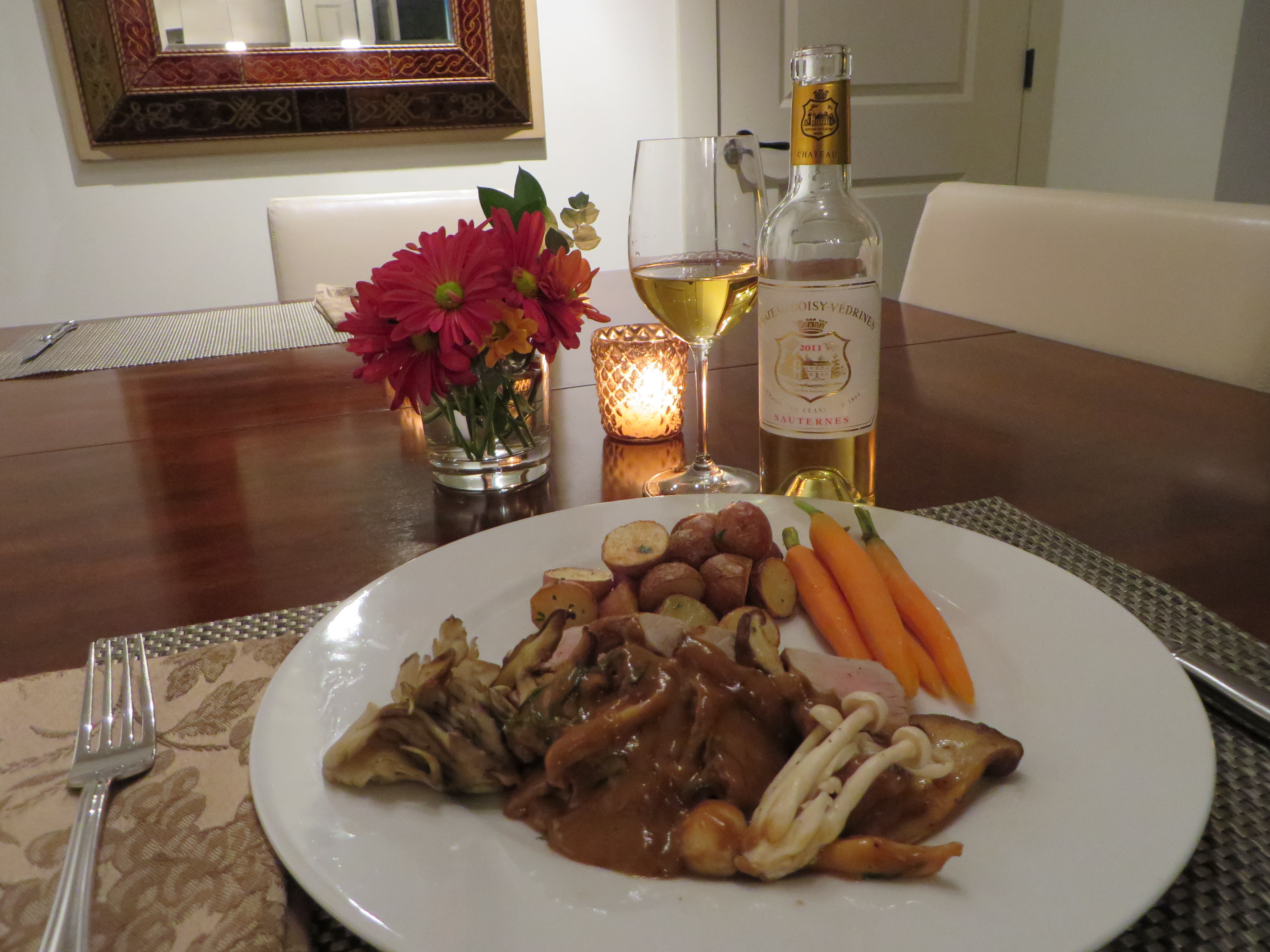 Château Doisy-Védrines Sauternes 2011 and Cyprès de Climens Barsac 2011 both retail at $24.99 a half bottle. If you're located in Miami, all of these wines are available at a Total Wine & More store near you. You may also inquire with a local retailer.
Cheers!