2016 Sommelier Favorites by Rachael Lowe
Let me start off by saying that Bordeaux has become one of my favorite wine growing regions.
As someone new to the wine industry, for many years Bordeaux seemed to be an almost untouchable appellation. This was purely for the fact that it had been revered and elevated for it's 'pre-sales' and extreme price points, as well as it's notoriety amongst collectors and diners. The idea of 1st and 2nd growths and the stigma aligned with Chateaux such as Mouton, Lafite, and Latour, left a leering and undoubtedly intimidating cloud over my head as an assistant sommelier when dealing with guests who spent a great deal of their wealth collecting such labels.
I was lucky enough to be able to visit Bordeaux this past April and to be exposed to an extensive, extremely in-depth and eye-opening experience there. Though in the past years it has become apparent that there are so many beautiful Bordeaux available – from Cru Bourgeois to Haut-Medoc and classified growths, this particular trip further solidified the fact that though the region is often considered to be one of the more elite, there are actually amazing amounts of other properties similar in quality and not nearly on the same echelon of expense. There is the longevity of amazing families to celebrate and support, terroir and years of history to taste, as well as so many options for day-to-day drinking with dinner and friends.
The above experiences inspired me to compile a comparative tasting of three amazing Bordeaux from different regions, soil types, treatment, and therefore structure. It's wonderful to be able to taste wines from the same broader growing region, side by side. Below you will find my notes.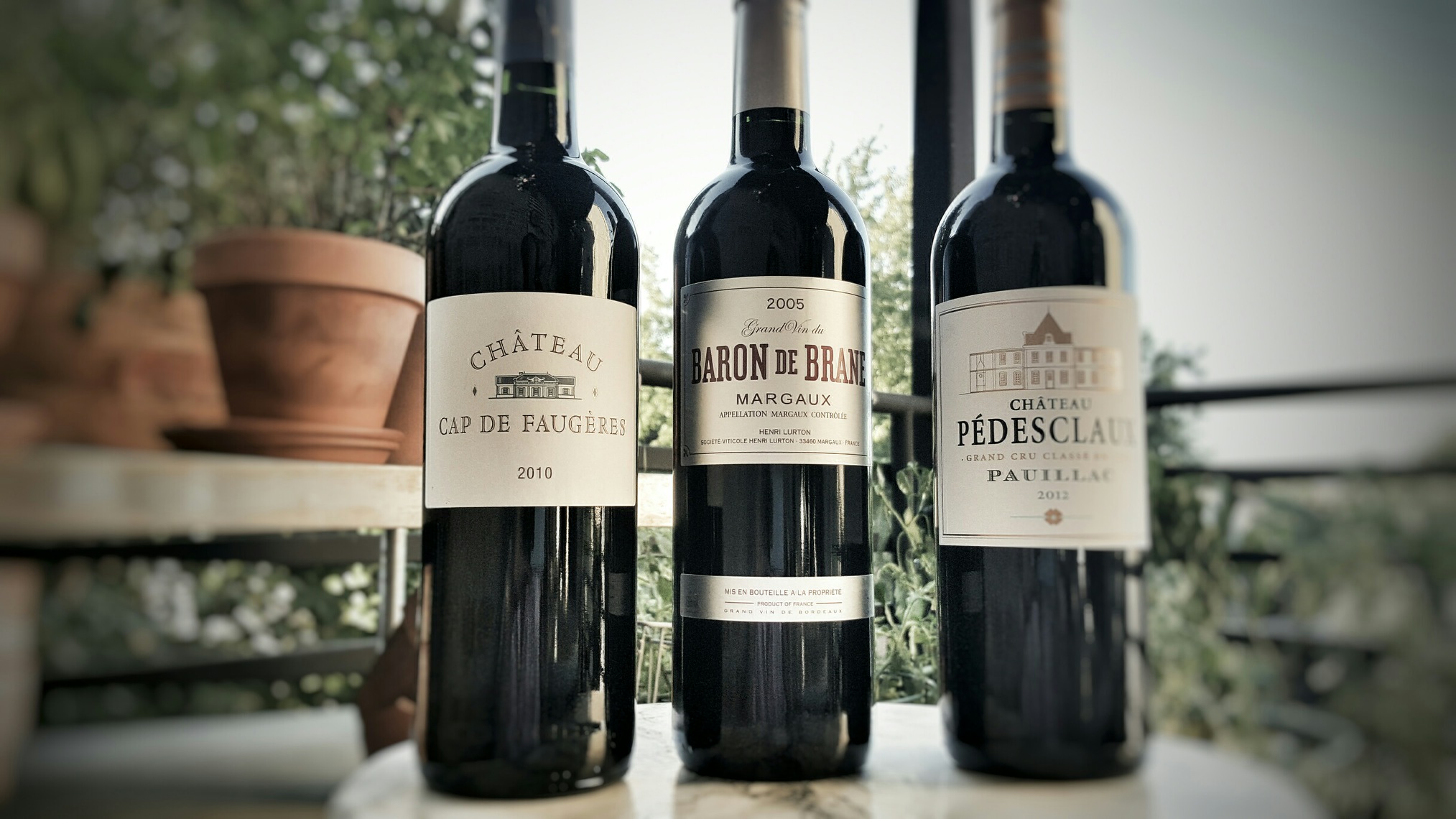 Chateau Cap de Faugeres, Castillon Cotes de Bordeaux 2010, $19.99
This is a wine from clay and limestone slopes and a mere 46 hectares of property, composed of around 85% Merlot, with the addition of Cabernet Sauvignon and Cabernet Franc, and a mixture of new and used barrel. Under-ripe cran-apple, red currant, tart cranberry, black tea, Chinese allspice, dusty cinnamon, savory when left open a few hours, as well as dried herbs; the most neutral of the three, with racy acidity and medium plus tannin, as well as a touch of lovely minerality.
Suggested pairings:Duck breast with prunes, cured ham, risotto with speck and egg, frittata with bacon
Chateau Pedesclaux, Pauillac 2012, $32.99
With the majority (60% plus Cabernet Sauvignon, plus Merlot and Cabernet Franc), aged in 60% new French barrel, this wine shows vivid red fruits; red raspberry, currant, cassis, Chambord, unsweetened chocolate, vanilla and clove. The ripest fruit of the three wines, this expresses a polished modern style with elegance.
Suggested pairings would be:Mushroom ragu with tagliatelle, venison with red wine reduction, manchego with fresh figs.
Baron de Brane, Margaux 2005, $32.99
With 12 months in barrique and the little sibling of Chateau Brane Cantenac, this wine is a blend of about 60% Cabernet Sauvignon and 40% Merlot. With some new and used barrel and mixed gravel soils, this wine shows a garnet color with notes of smoke, licorice, leather, macerated red cherry, raspberry, tobacco, fig, dates and a hint of fennel bulb. The tannins are still apparent but well balanced. The age of this wine is a nice example of how beautifully Bordeaux can age and develop even further complexity.
This wine would be a great pairing with:
Smoked squab breast with polenta, beef stew with truffled potatoes, any hard cheese such as cheddar or Manchego, prosciutto with grilled peaches and black pepper.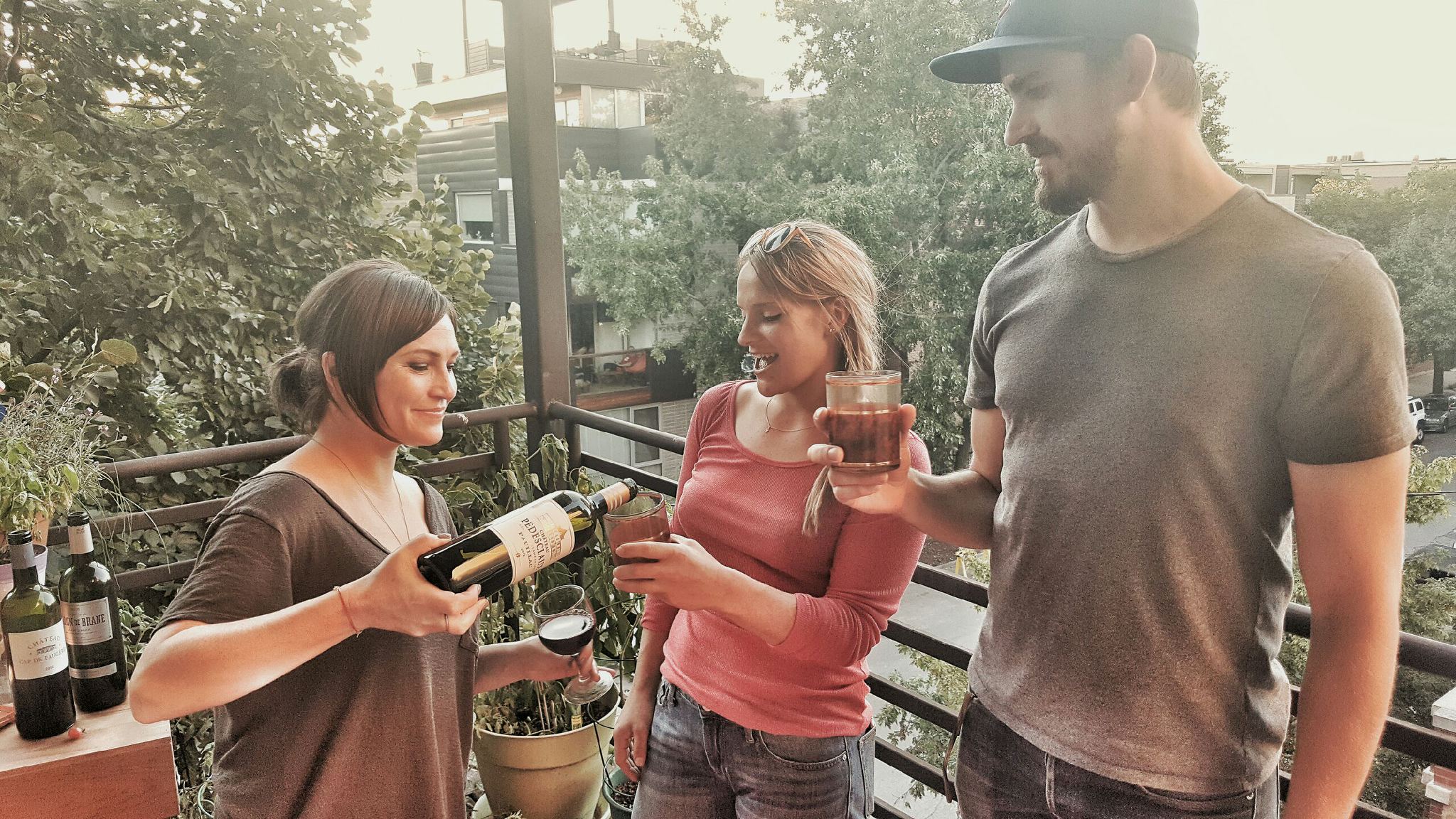 Wine Stores:All of these wines are available at some our favorite Chicago wine stores. Binny's has massive buying power and an incredibly extensive assortment of labels, as well as a lucky availability of back vintages (find the 2005 Baron de Brane here, they have back stock of a great number of wines, and often one can purchase a comparative study of the same wine from multiple years).
I would also suggest (and were one not able to find these wines there right now, they will certainly special order them for you), Perman wines (West Town) as well as Red and White wine store (Wicker Park). Both of these wonderful establishments have an incredible guest service, knowledgeable staff and always carry some of the most diverse wine selections available through retail in Chicago. Lastly, the Noble Grape in West Town is another favorite local shop, open late to cater to the locals, and also open to special ordering wine if someone is looking for something specific.