Bordeaux People's Choice: George Buddy Black
Last year, we launched the very first Bordeaux Fan Awards "People"s Choice". This year we"re back with more enthusiastic fans, like George "Buddy" Black.
George is a soil scientist by trade, Director & Chief Science Officer of Black Pearl Organic fertilizer company. His wife, Terri, is a retired Pre-K teacher and now has her career with Young Living Essential oils. They have been married for over 25 years and have 2 sons in college. They have traveled to many places and developed a love for wines from Napa to New Zealand. They love to try local wines when traveling.  
How were you first introduced to Bordeaux Wines? At a wine tasting with some local friends who love wine as much as we do.
What do you like most about Bordeaux Wines? Truly, the back story, history and the taste! It takes love and passion to grow and produce the best wines. Bordeaux use some of the oldest techniques and vineyards. Truly perfection of history.
Tell us about your favorite Bordeaux Wines.Château Pilet 2014 Bordeaux – $15 Rich, tight with red fruit notes, very nice with heavy protein pairing.
Château Aney 2013 Haut-Médoc – $25A blend of Cab Sav, rich black currant notes, juicy. Drinkable but will be excellent in a few years.
Château Mayne Pargade – $15, A light, crisp blend of Sémillon and Sauvignon Blanc. A powerful bouquet, fresh and clean.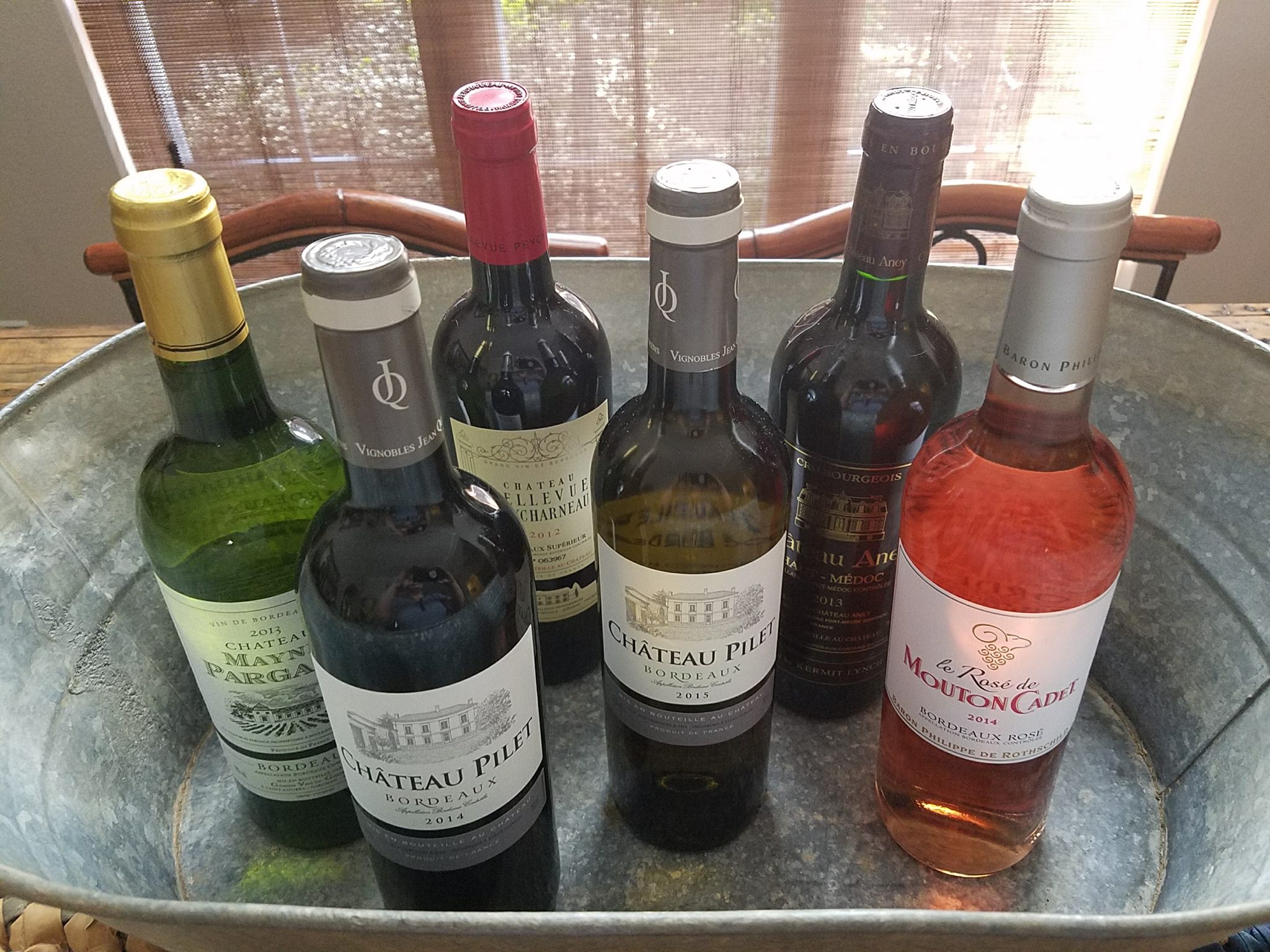 What would you pair with your favorite wines? Heavy protein of grilled ribeye, heavy spiced or charred, yet rare. High fat, soft brie and garlic. Lastly a fresh salad cold crisp and a mixture of textures and light flavors.
On what occasions do you drink Bordeaux? Almost any occasion, from a backyard grill time to just friends stopping by to chat.
Did you discover anything unexpected from this experience? Not really, Bordeaux holds tight to its legendary quality and exquisite taste of the soils and minerals.
Thanks, George!