Meet Chris Adams, CEO of Sherry-Lehmann Wine Retailers
Tis the season for wine! Seriously.Year after year, retailers and distributors have consistently reported a peak in wine sales during the holiday season. Whether for a dinner, party or gift giving, there"s no better occasion for wine than the holidays.With so much activity buzzing around the wine store this time of year, we asked Chris Adams, CEO of Sherry-Lehmann, for a little insight into the world of wine retail. The New York City based wine and spirits retailer operates stores across the Tri-State area as well an online shop that was rated the best online wine destination by Forbes. Read on for our interview with Chris Adams!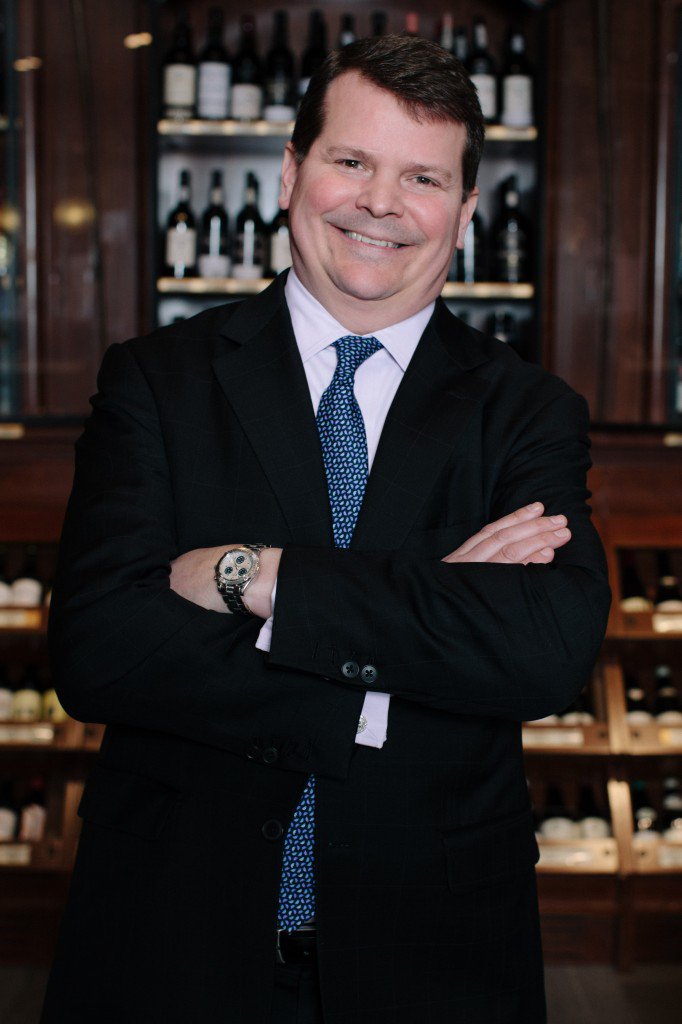 BW: What is the history of Sherry-Lehmann and to what would you credit its staying power in the business? What was your journey into a professional career in wine? 
CA: Sherry-Lehmann was founded in 1934, and in the past eighty years we developed a reputation as real fine wine and spirits merchant. Like any good merchant we've worked hard to stay on top of trends, embraced innovation and always focused on delivering a superior customer experience. Nowadays these principles are reflected in all our business platforms—in the store, through our catalog sales, on our website (Sherry-Lehmann.com), and in all our social media. It's a truly compelling time for the fine wine world, and we're proud to be a destination for the world's wine lovers.I started at Sherry-Lehmann during the holidays in 1997. I quickly became interested in wine, and even more so, in Sherry-Lehmann. I worked in management, and as a vice president before becoming a partner in the business, and am now the CEO.
BW: How have wine drinkers evolved since your tenure at Sherry-Lehmann? 
CA: Without question, consumers are more educated and sophisticated. It's a terrific trend for our business. Now our clients want more than just critics' scores—they want to learn about the regions, wine makers and terroirs—they are seeking the next level of appreciation, and we could not be happier.
BW: What is the organization"s philosophy when it comes to buying the wines and stocking the shelves?
CA: We're quite focused on providing a range of access for each of the wine world's regions. We're looking for representative wines—of course—but we also travel a lot to find levels of gems, if you will. We appreciate that a region can provide entry levels in price, for example, and want to encourage customers to explore. And with anything new, it's always better if we can have something that a customer might try and stay with or move away from in the same category. It's an issue of price in some cases—try a cremant to begin with, for example, and then move into Champagne, but it's always more an issue of quality and its relation to the price. That's where travel and tasting comes into play—across the world. And to best pursue this philosophy to scale, we hold large inventory stocks in our temperature and humidity controlled warehouse. 
BW: What is your customer"s relationship with Bordeaux wines? As a retailer famous for selling futures, what are the major selling points of affordable Bordeaux? 
CA: Bordeaux wines form the backbone of our business. We started offering Bordeaux futures in 1960—for the 1959's. For decades now we've promoted our portfolio of less expensive Bordeaux (our Unsung Heroes of Bordeaux category) and these wines have started so many of our clients to work their way into the wines and grow in appreciation of all that Bordeaux has to offer—from  these "smaller" wines to the cru classe. As I noted earlier, it's critical to provide clients with access to quality at varying price points to build client bases for the future of the Bordeaux region's success at Sherry-Lehmann.
BW: What are your Bordeaux recommendations for the holidays? 
CA: Oh, I'm excited to be offering some terrific second wines in the 2010 vintage, like Confidences de Prieure Lichine, and Petit Haut Lafitte—and I always love to sell the dry whites—like Carbonnieux Blanc and Marjosse Blanc, but I think my best recommendation for the holidays is also our best-selling sampler, the Unsung Heroes of Bordeaux 12 bottle sampler. It features 12 different petit chateaux in one case—so you can explore the joy of Bordeaux at a good price, and find the ones you love most.
BW: Thank you Chris and Happy Holidays!