Spend Bastille Day with Bordeaux!
Bastille Day, known formally in France as la Fête National and informally as le 14 juillet, is the French National Day and is celebrated every year on the 14th of July. Bastille Day commemorates the storming of the Bastille (a fortress and political prison in the center of Paris that symbolized royal tyranny) by the commoners on July 14th, 1789, a turning point in the French Revolution.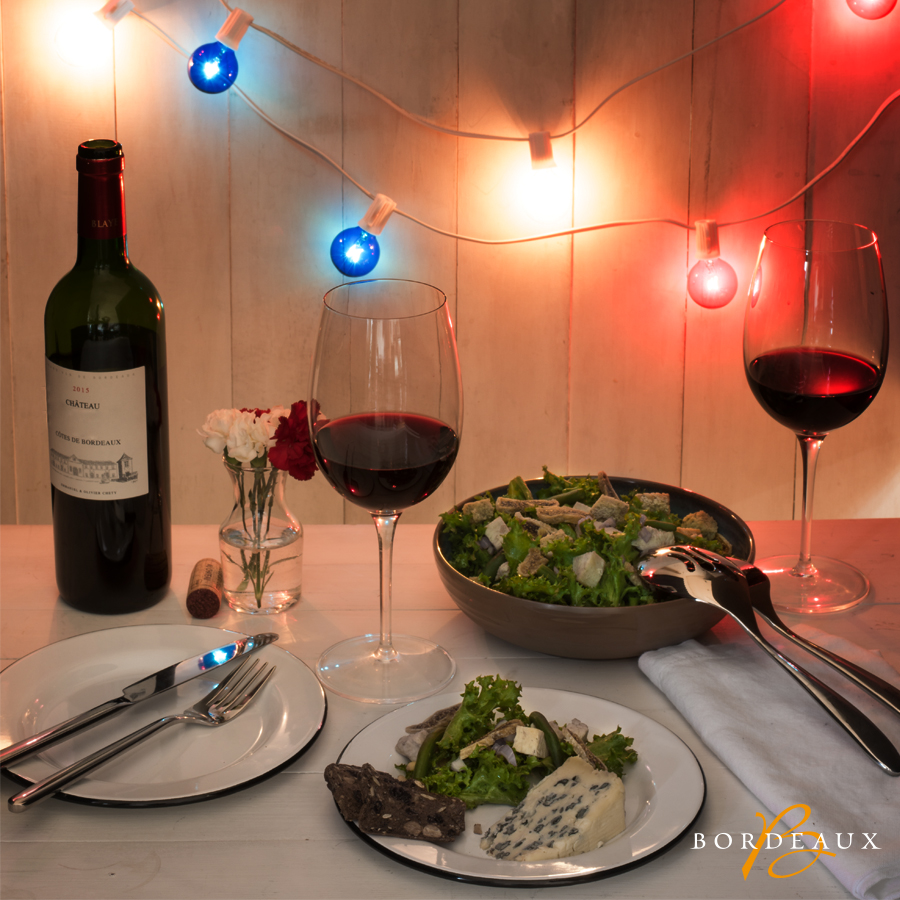 Perhaps the best thing about Bastille Day, however, is that you don't have to be French to celebrate it! On July 14th (or 15th or 16th), we recommend inviting some good friends to the park, procuring a pétanque – the iconic French version of bocce – set (if you don't already have one), and bringing along a few bottles of Bordeaux. After all, we like to say that pétanque is best played with a glass of wine in one hand.
What to drink on a warm summer afternoon while playing pétanque in the park with good friends? Red wine, of course. Or rosé. Or white. Honestly, you can't go wrong!
We'll begin with a red wine recommendation, however, specifically the round and structured reds of Bordeaux. Made from Cabernet Sauvignon, Cabernet Franc, and Merlot grape varietals, these intense red wines exhibit complex, aromatic richness, round, smooth tannins, and generally exude aromas of raspberries, cherries, blackberries, and violet flowers. Just a few examples include Lalande-De-Pomerol from Château Royaumont, Castillon Côte de Bordeaux from Château D'Aiguihle, or Bordeaux Supérieur from Château Jean Faux but, as always, simply ask your local wine store for suggestions.
Perhaps you'd prefer a supple and fruity red? Bordeaux has you covered there too. These supple, full-bodied wines are also produced from Cabernet Sauvignon, Cabernet Franc, and Merlot grapes, but tend to have pronounced fruit aromas of strawberry, black currant, and violet. Some examples would be the red wines from Château Meynard, La Fleur d'Amelie, or Château de Sours, but there are many other delicious and affordable examples of this type of Bordeaux wine.
Then there's rosé: you almost can't go wrong with rosé in the summertime. The fresh and fruity rosés of Bordeaux exhibit a clear pink color with delicate, fruity aromas of strawberry, currant, and grapefruit. Wonderfully refreshing, these Bordeaux rosés include Mouton Cadet and Verdillac. Just imagine yourself tossing boules in relaxed competition with some good friends, a beautiful glass of rosé in your off hand, perhaps some cheese and charcuterie on the picnic blanket off to the side…what could be better, really?
Finally, we'd be remiss if we didn't mention the structured and generous dry white wines of Bordeaux. These delicious whites – just one of a few different types of white wines produced in the region – exhibit great aromatic persistence and aromas of hazelnut, grapefruit, and peach. Made from Muscadelle, Sauvignon Blanc, and Semillon grapes, these dry whites are produced in the appellations of Graves and Pessac-Léognan.
In the end, whatever type of Bordeaux wine you choose, we're sure you'll enjoy a happy Bastille Day!