2016 Sommelier Favorites by Vanessa Trevino Boyd
My wine epiphany was in 2002. It was a bottle of 1947 Laville Haut-Brion, Chateau Haut-Brion's esteemed dry white. 
So when I was presented with the task of taking on what I consider the world's finest expression of Sauvignon Blanc, an opinion I hold so strongly I'd be willing to bet my vintage Janis Joplin vinyl collection on it, I was delighted. Yes, the region is known for its Cabernet & Merlot blended wines, but the dry whites of Bordeaux are pretty singular in their ability to convey both fun and vibrancy in their youth, and then take on the ability to provoke contemplation and deliberation in their complexity as they go on to regally age in the bottle. Bordelaise Sauvignon Blanc, dear readers. 
It's most often blended here with another white grape known as Semillon (and Muscadelle on occasion), and gosh does it complement it well. Semillon loves to age; plus it's rounder and carries with it less acidity than its counterpart, taking on oak ageing and lees-stirring during fermentation very well. The flavors and aromas tend towards the nutty, beeswax-y side, and that creamy hand lotion texture and feeling can somehow dominate Bordeaux whites as they age. 
Graves is the region in which the dry whites really shine. It's named for the mineral-rich, well-drained gravelly soil with touches of clay and limestone—an element just as important for whites as for reds. As I mentioned, the finer wines love to age—as a result, I tasted the wines both upon uncorking them and then the next morning after they'd gotten some air.
2014 Graville-Lacoste  $22.99, Houston Wine MerchantThis has such an 'active' texture and sensibility. It's got a larger proportion of Semillon, 75%, which lends the wine a definite nose of nuts, honey, vanilla and a touch of earth. It's a smaller estate imported by Kermit Lynch. Don't miss this for $20 and see if you can save some for Day 2.
2012 Clos Floridene  $34.99, Houston Wine MerchantSteely and dense. Salted Meyer lemon, all sorts of citrus, actually. Two hectares of old Semillon and Muscadelle here in an enclosed plot owned by one of the most famous consultants in Bordeaux today, Denis Dubourdieu. It had lost some of the citrus on Day 2, but I didn't mind. Saltier and richer than ever.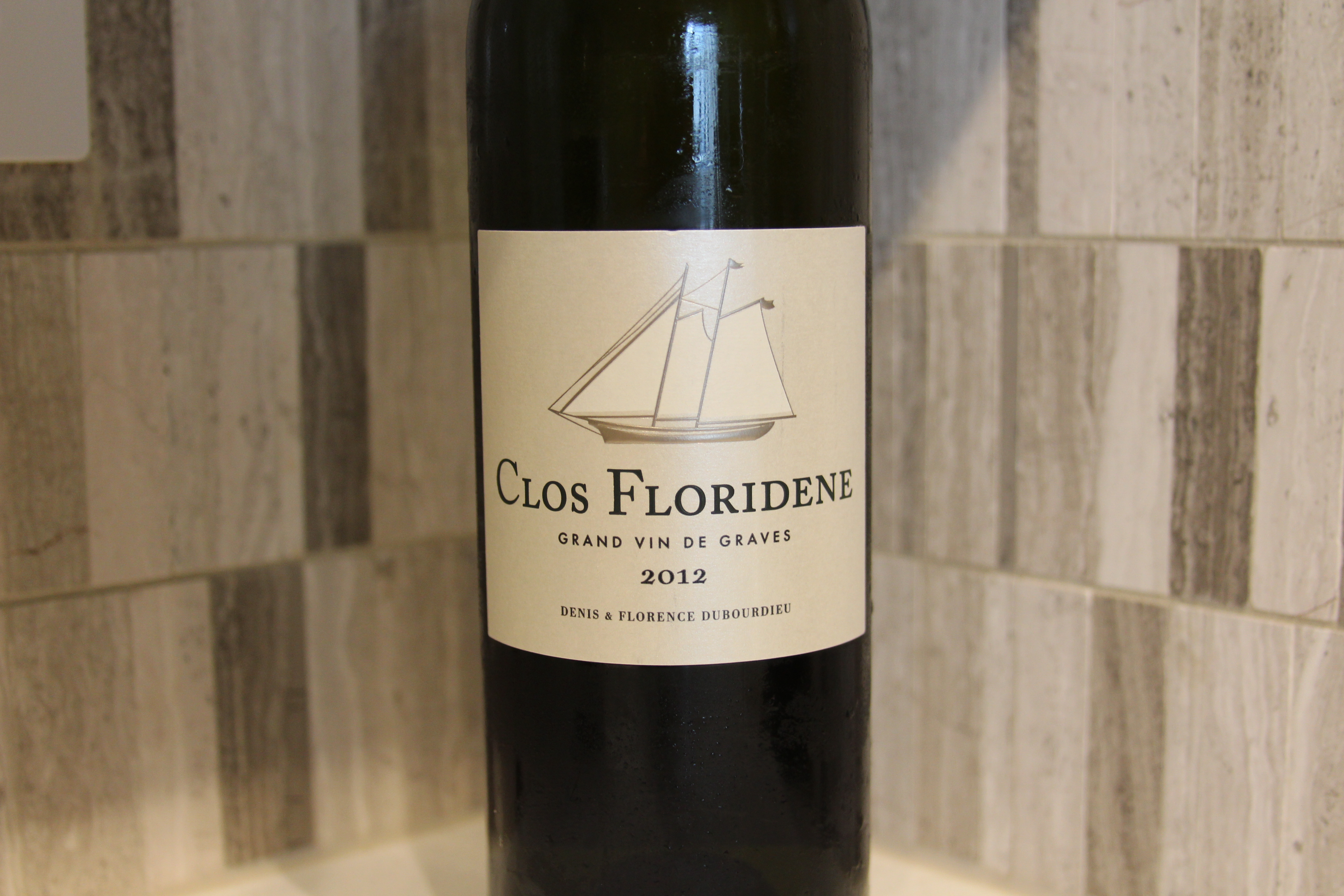 2012 l'Esprit de ChevalierThe Second wine from Domaine de Chevalier, whose dry whites are always in the top 3-5 dry whites in any given vintage. Now this is the perfect alternative to California Chardonnay. Barrel-aged, lees-stirred, it has a ton of viscosity and a super silky texture. It's just a touch fruity and quite elegant.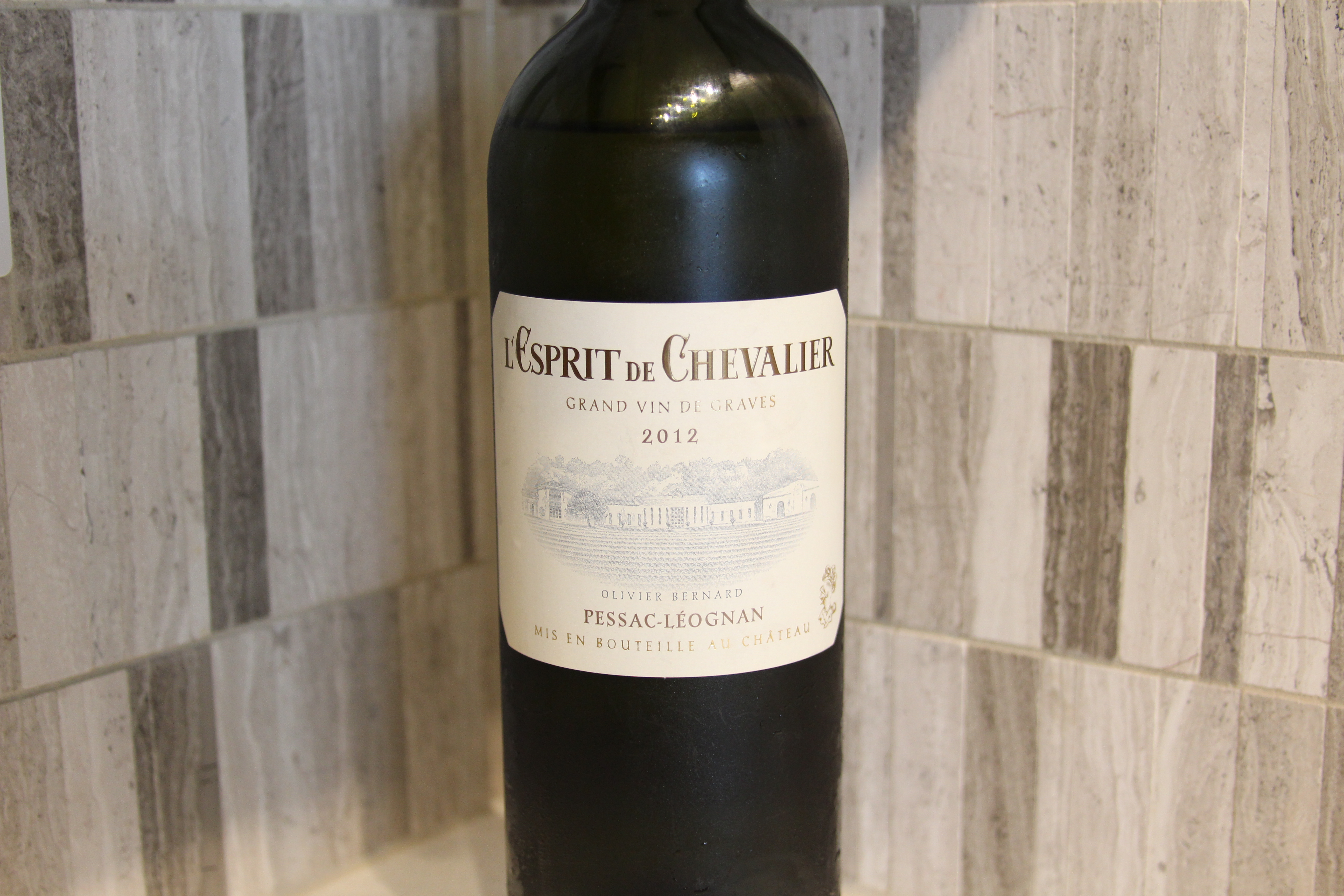 2014 Chateau de CallacThis is a wine I knew virtually nothing about but turned out to be my favorite. It showed the most definition, clarity, and structure of all. Crushed rocks, salty air, zesty acidity and here is that hand-lotion thing I mentioned earlier. It has it all.  You definitely have to save some for Day 2.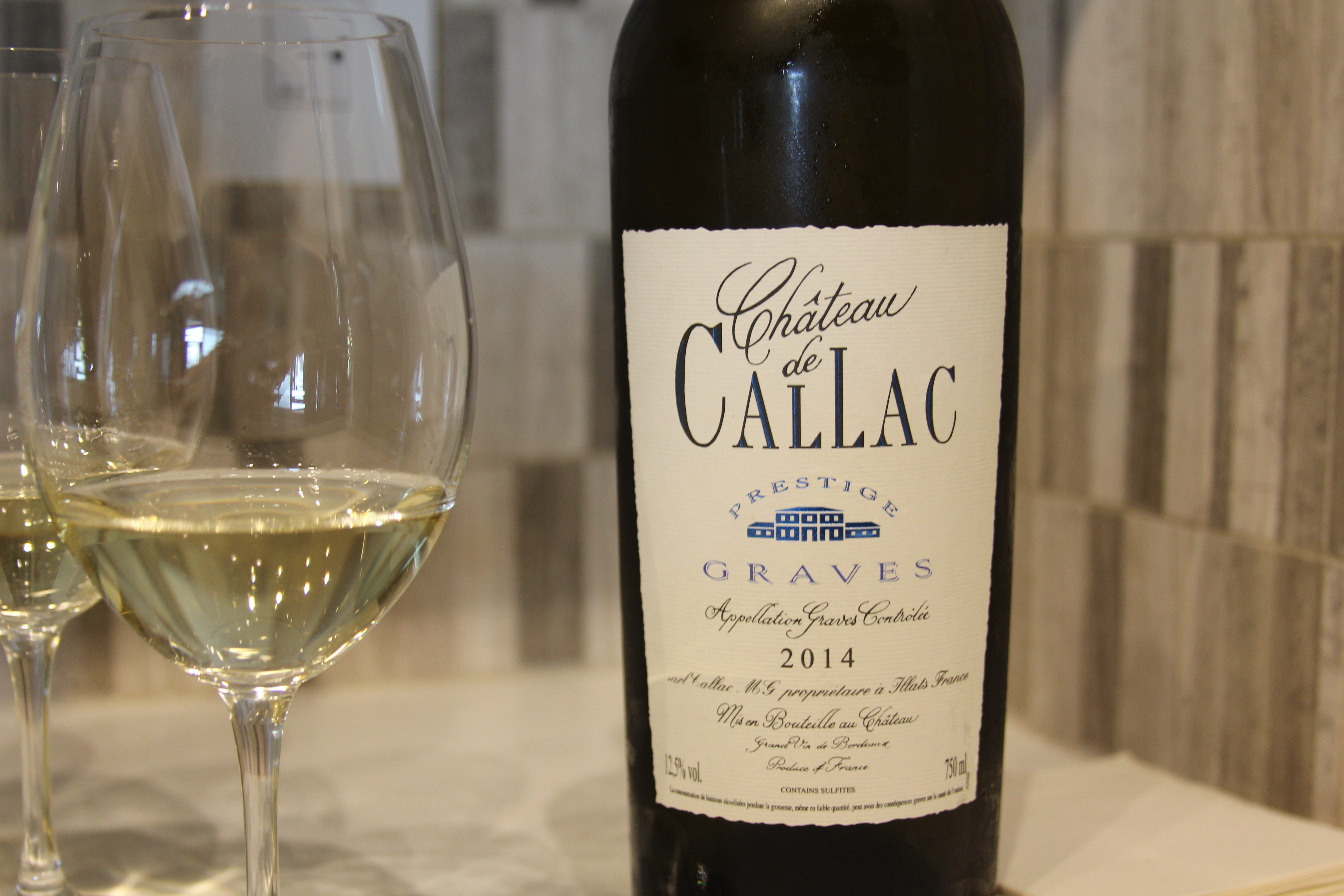 "What's for dinner?" I asked myself, after the preliminary tasting. Salmon with a white wine-butter-grapefruit glaze proved to be perfect for Day 1, with the grapefruit's acidity matching up with the Sauvignon Blanc's, and the butter I used brought out that richness in the Semillon even more.  For lunch the next day, I paired lobster bisque and a pesto grilled cheese sandwich. With most of the wines showing creamier than ever and the heavy cream-laden bisque extra succulent, it was a match made in heaven.
Whether it be Day 1's citrus, lively character or Day 2's richness and depth, Bordeaux Blanc has something different to offer everyone. Don't forget about the whites in your search for the perfect Claret.
Santé!