Raise a Glass: Saint Émilion
Origins
With medieval roots, Saint Émilion rests in the heart of Bordeaux wine country. Now boasting its mark as a UNESCO World Heritage site, tourists flock to soak up rich, historic architecture and world-class vineyards.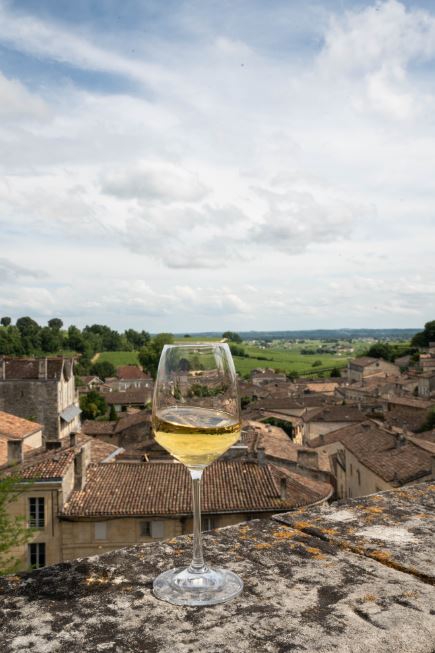 The Taste of Saint Émilion
One of the largest wine-producing appellations within Bordeaux, Saint Émilion is produced across 5,565 hectares, which are then divided between Grand Cru-classified and non-classified terroir. 
The land is ripe with complexity, seeing lime, clay, and sand within its geologic makeup. Paired with an ideal climate, Saint Émilion is poised to produce incredible Merlot and Cab Franc.
From Merlot, expect bursts of robust blackberries, plums, and black cherry with hints of licorice and dark chocolate. 
Within the body of a Saint Émilion Cab Franc, discover slightly more spice, smoke, and more grounded earthiness. 
Perfect Pairings
Reds wines produced from Saint Émilion can stand up to big, bold flavors. Pair with braised beef, hearty stews, roasted chicken, and dishes with flavor and substance! Saint Émilion brings reliable and sturdy reds to the table. 
Notable Châteaux
Planning a visit to Saint Émilion? Exquisite wineries await to transport you on a medieval journey. 
One of the largest in Saint Émilion, Chateau Laroque dates back 12 centuries and sits on 61 hectares. Chateau Laroque is biodiverse and uses 100% organic techniques, while choosing to not receive organic certification. A majority of their production is dedicated to Merlot. 
Conversely, the smallest vineyard within the Saint Émilion appellation is Clos St. Martin. After a long tenure at the helm, female winemaker Sophie Fourcade retained a portion of the vineyard following the sale of Clos St. Martin to another family. She remains as a manager of the estate. When visiting Clos St. Martin, be sure to visit the iconic, nearby Saint Martin Church.