Bordeaux Wines Summer Guide
If you follow us, you've probably seen by now a lot of Bordeaux wine pictures and articles that show the wonders our winemakers can create. If you wish to discover the wide range of Bordeaux wines, we know exactly the perfect place you should visit : right here, in Bordeaux.
In this city guide, we are telling you everything about "La Belle Endormie" and the must-do activities.

*Spoiler alert: yes, it involves drinking good wines!
BY THE SEA
The very first thing to know about Bordeaux : it is very close to the ocean and we love every bits of the fantastic landscape we live in.
3. Did you say Boat Party?
Aye Aye Captain! Let's start this day with something great: a day at sea with all your friends!
Be ready to enjoy a fantastic weather and the astonishing view of the Arcachon Bay.
You can rent a boat pretty much everywhere near the bay. (Of course, you'll need the appropriate driving license or someone to drive for you.)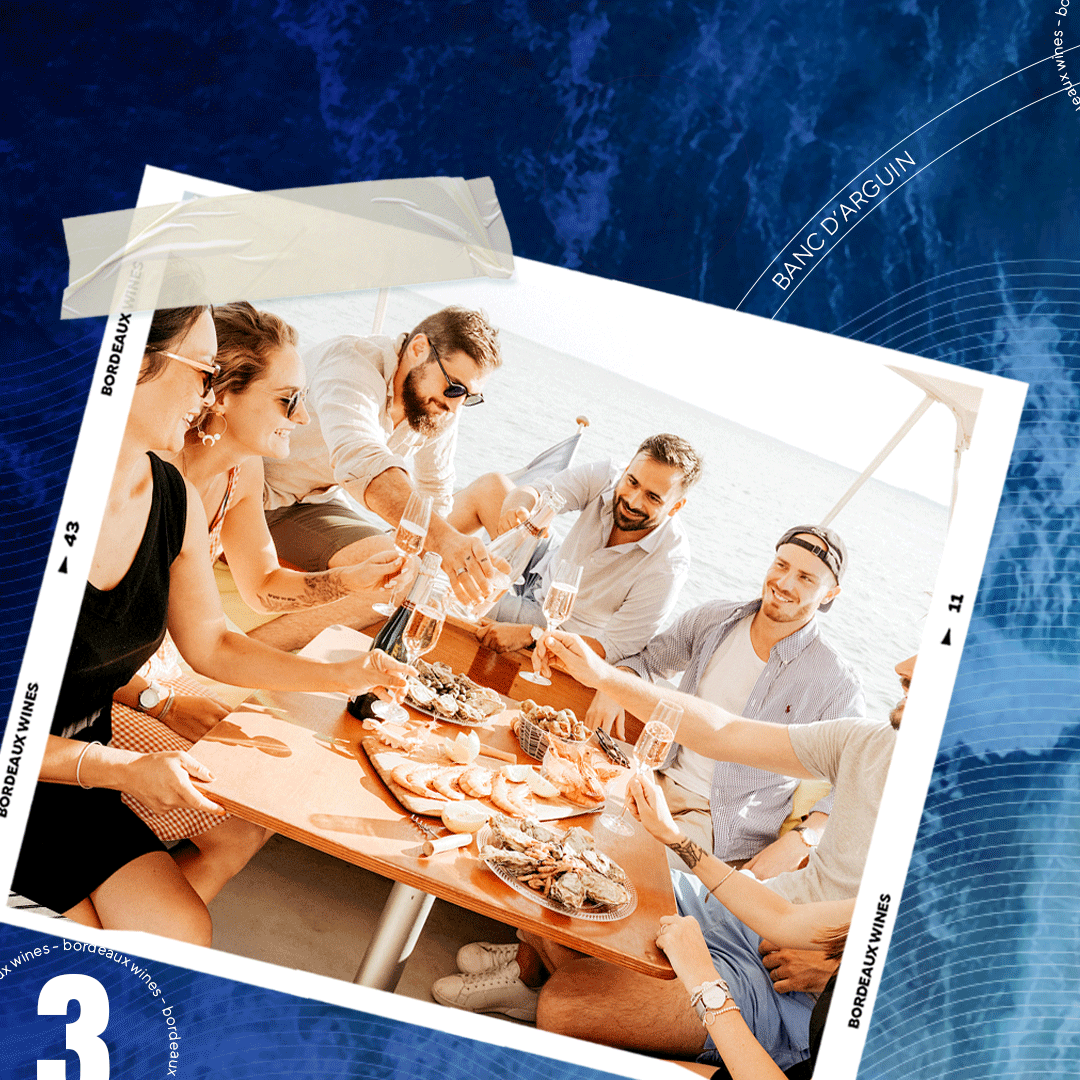 2. Relaxing at the Dune du Pilat
Next stop on your list : the Dune du Pilat.
On the top of the highest sand dune of Europe, you'll have an incredible view of the Arcachon Bay on one side, and a gigantic forest on the other. It is the perfect place for a picnic and the magic of this place can only be matched with its sunset, a glass of your favorite Bordeaux wine and friends.
1. Oysters in Arcachon
How amazing are oysters and Bordeaux wines?
Surely, you've heard about the quality of our sea food. Well, now is the time to taste it!
We couldn't encourage enough to try them and enjoy one of the greatest food pairing ever invented.
You will find many restaurants and oyster farms all around the bay of Arcachon that sell the best oysters in town which grow up here. For the wine, we advise you to go for any white wine of your liking.
Bon appétit!
THE CALL OF NATURE
Here in Bordeaux, we grew up surrounded by nature and trees. It is something we truly cherish and respect.
3. A day in the air : a tour in a hot-air balloon
Why do we love hot-air balloons? There are two big reasons. First of all, they are pretty awesome, that's a fact. Secondly, the view you get from up there is just incredible and honestly, we can't find the right words to express the beauty of the lands that you will see.
However, we do have the right words to describe the glass of Bordeaux wine that you could enjoy while having your head (almost) in the clouds : fantastic, savory and delightful!
2. A bike trip to Saint-Emilion
Do you want to do something unusual and a bit sporty? We have the perfect trip for you!
You can rent a bike in town and take the day to travel to Saint Emilion though the vines. (Be brave as the ride is about 50 km which is nearly 3 or 4 hours.) It's an amazing thing to do as you will enjoy sunflower fields, bike paths through the forest and many vineyards.
Once you arrive at destination, it's about time to reward yourself with a glass of Bordeaux wine. You well deserve it!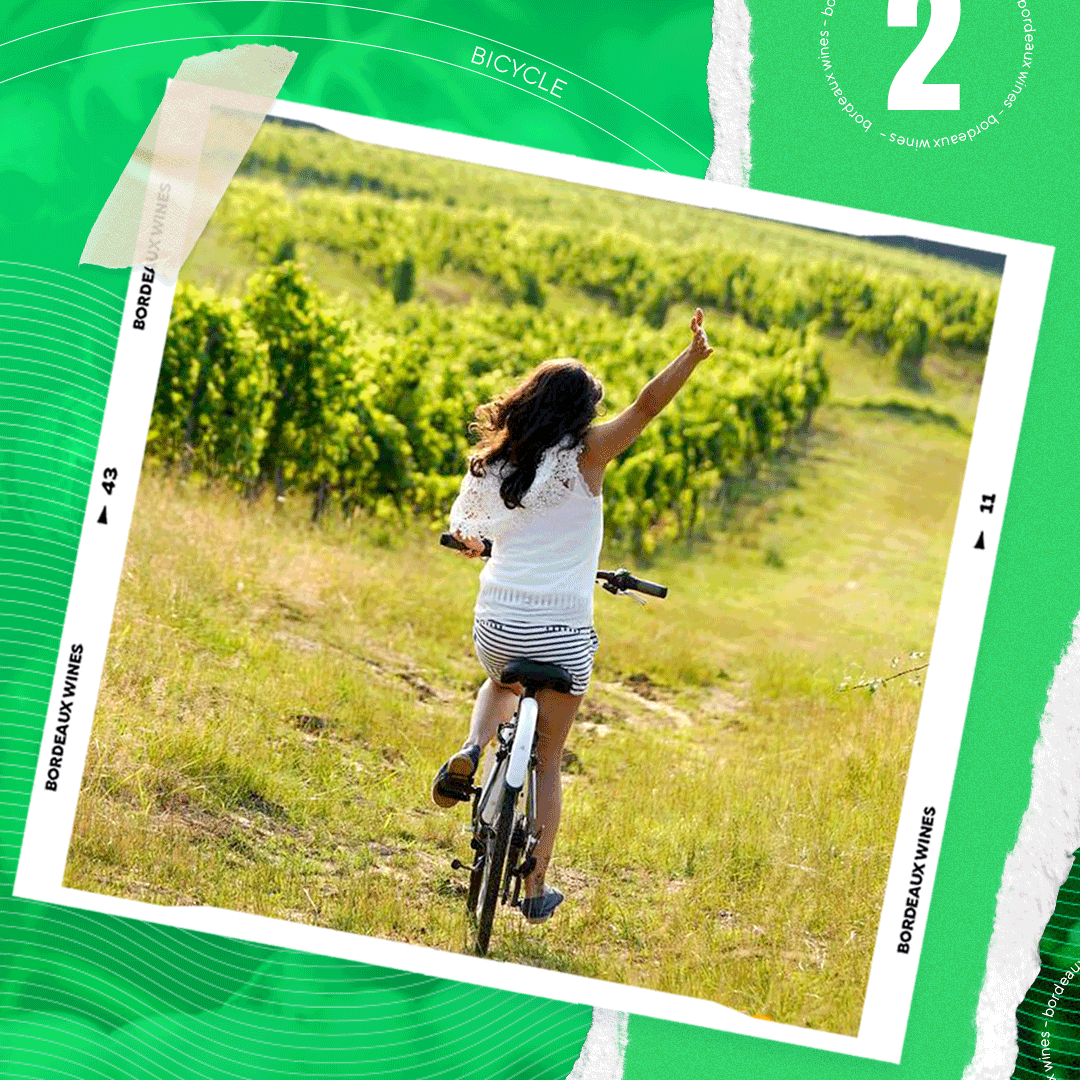 1. Lunch in the trees
In Château de Rayne Vigneau, you can book your own table up in the trees and enjoy a unique lunch. The food won't be the only thing that catches your attention as you'll get a never-seen before view of the lands.
Does this change the way you enjoy a glass of Bordeaux wine? Why don't you try and tell us?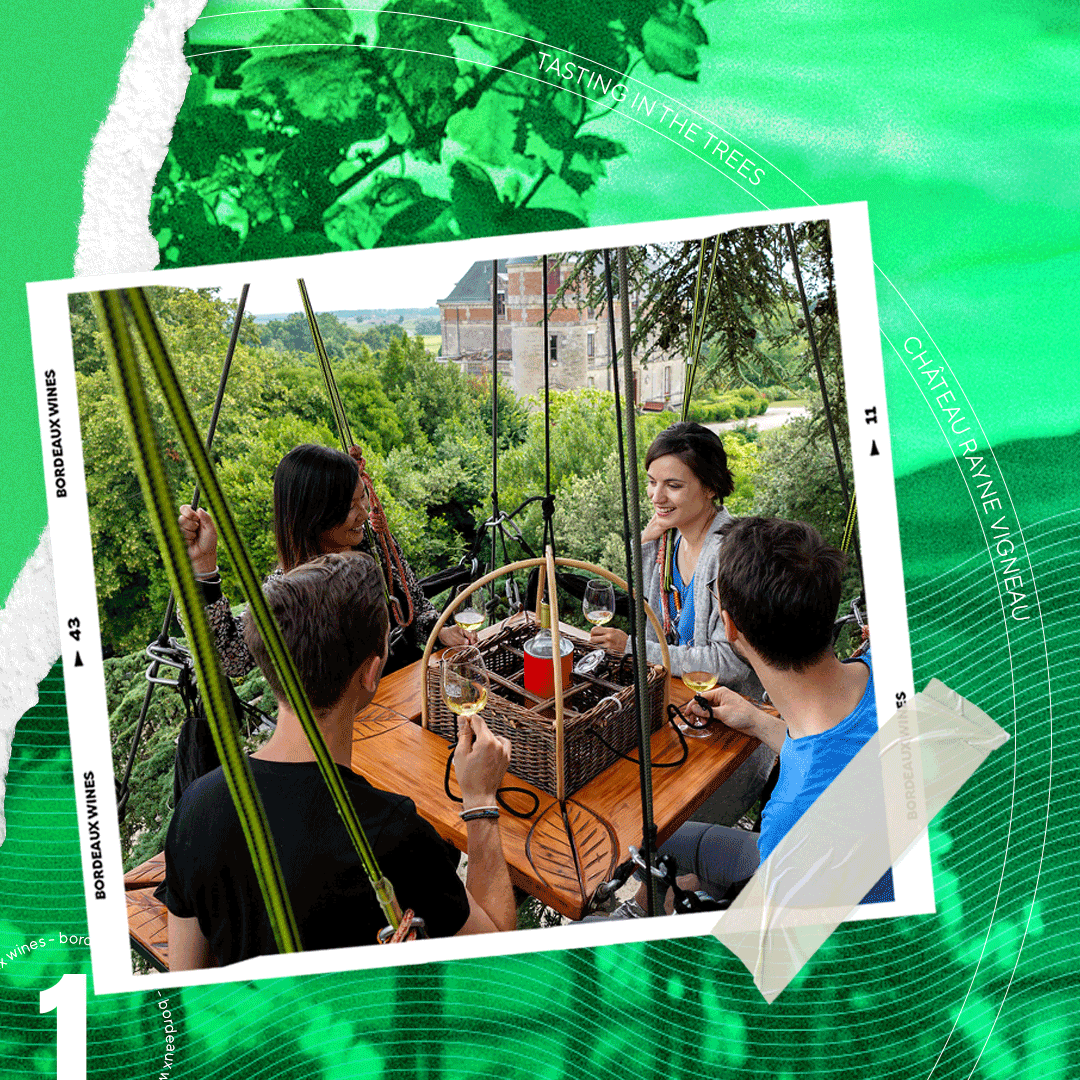 BIG CITY LIFE
Well… Not that big, but still, you can find a lot of great things to do inside the city.
3. Feel like a local
We have a lot of amazing places where you can enjoy a drink. If you are looking for a place close to the river, where you can almost feel like a local, enjoy some live concerts while appreciating the fruity flavors of a Bordeaux wine, search no more. You should try La Guinguette Chez Alriq.
It feels almost like a small village party, doesn't it?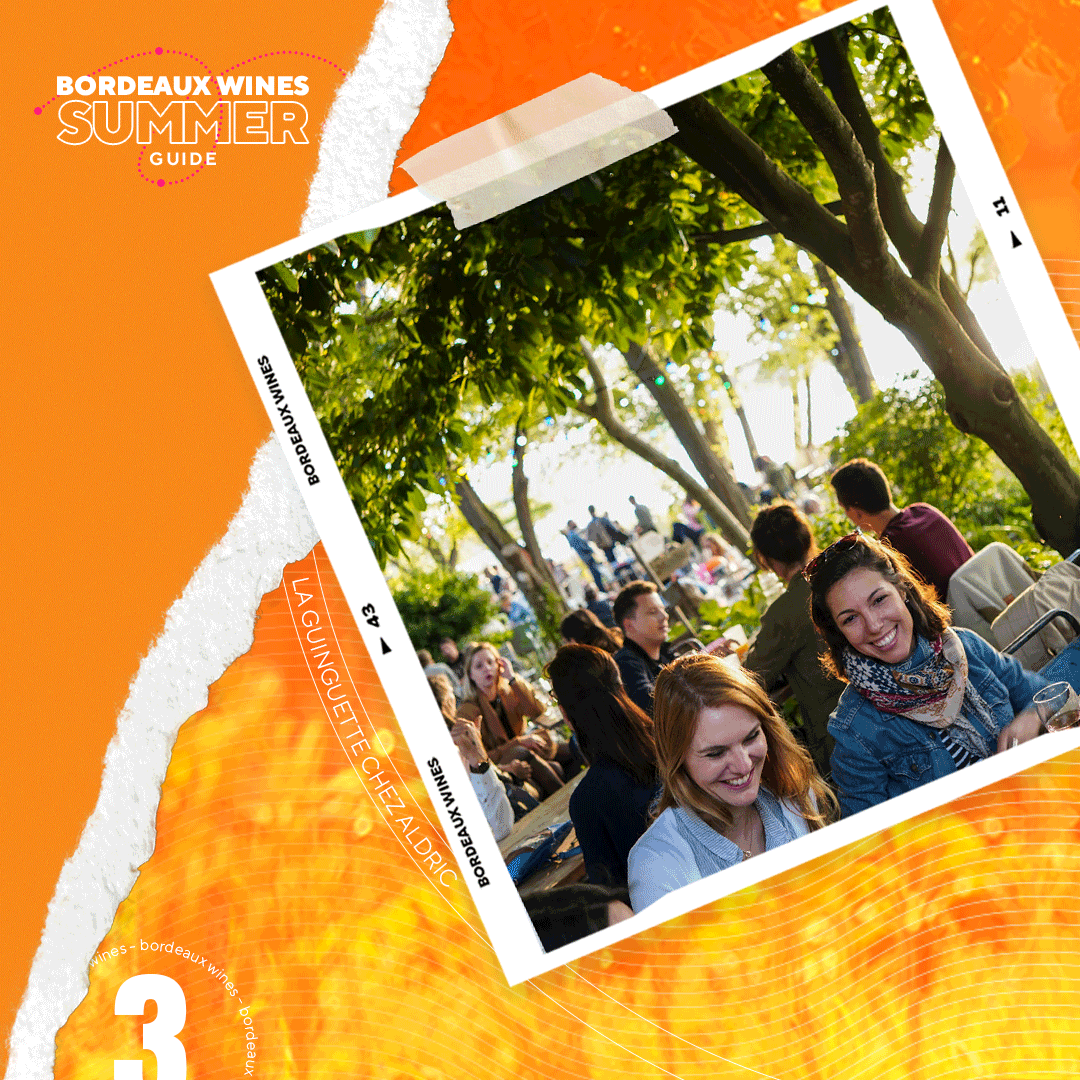 2. Have lunch in a park
The city has a lot to offer and you don't have to go very far away to enjoy some nature. As a matter of fact, nature is right here!
So, if you fancy some fresh air and good time with your friends, go for a brunch in one of the gardens in the heart of Bordeaux : the Jardin Public.
Bordeaux has many food specialities you'll wish to discover (yes we know you have the word baguette in mind but there's more) and of course a lot of amazing Bordeaux wines to try.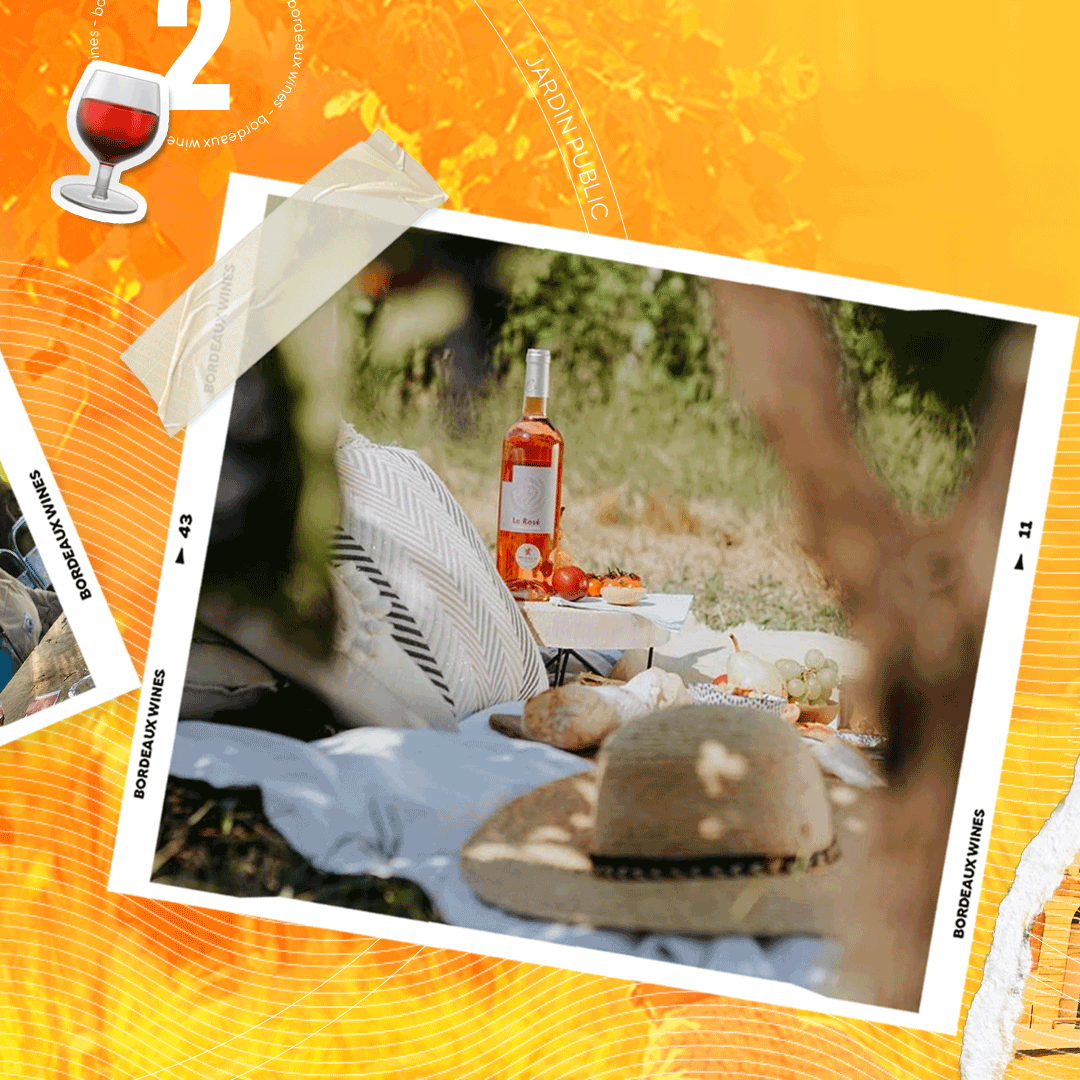 1. Le Miroir d'Eau
The miroir d'eau is a must-see spot in Bordeaux where you will get a fantastic reflection of the buildings of Place de la Bourse.
We advise you to visit it very early in the morning to enjoy this quiet moment and the sunrise or at the end of the day for the sunset and a totally different atmosphere. This is definitely a great place to relax at the end of the day and enjoy the beauty of the golden hour.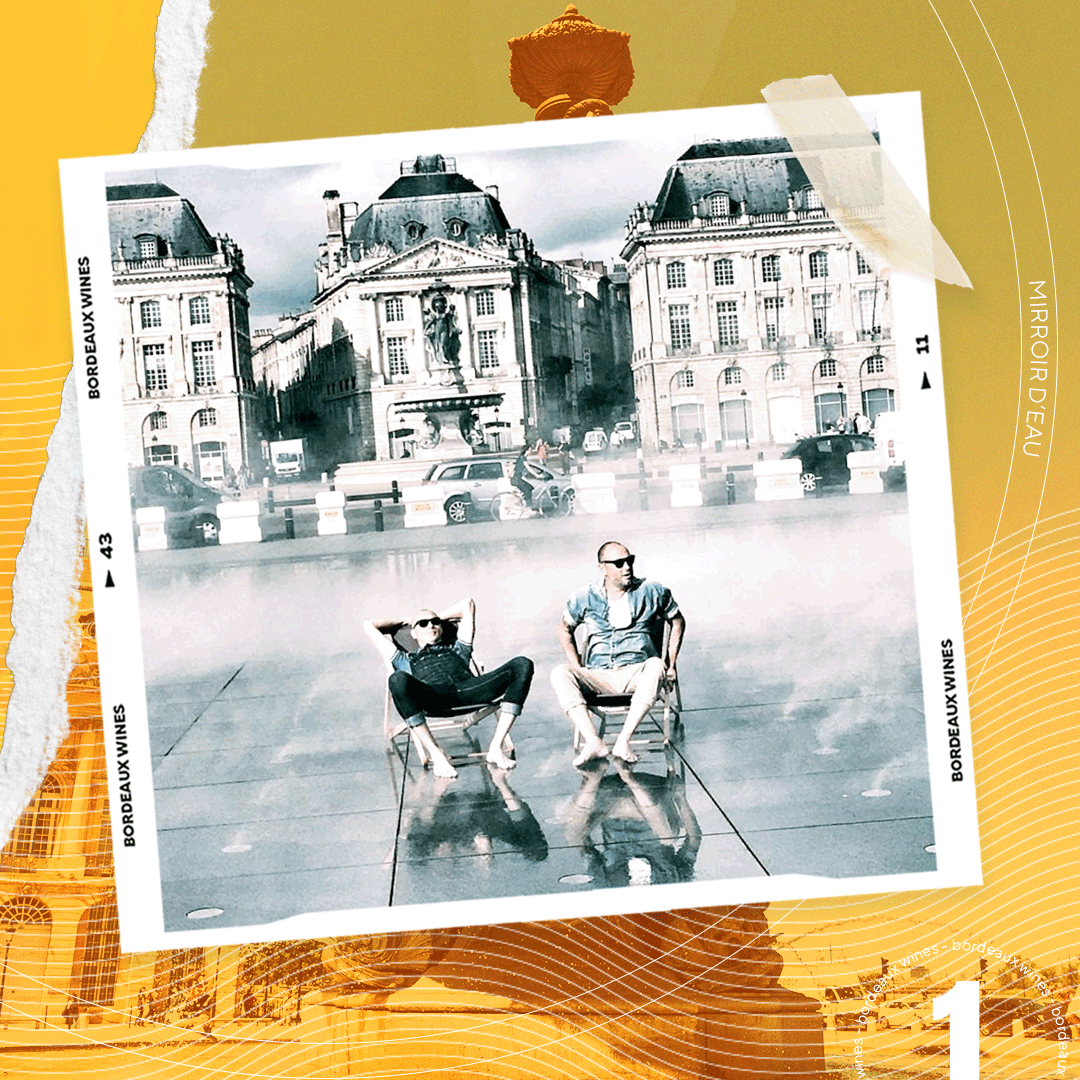 There's a french saying that goes Bordeaux feels like a party. Now you know why! We hope you'll enjoy your stay, our wonderful city and its fantastic areas.
Please share the pictures of your Bordeaux trip on Instagram and don't forget to tag us @bordeauxwines if you do!