Discover rosés de Bordeaux
Summertime: picnics in the park with friends and loved ones; long, sun-baked days at the beach; the scent of meats grilling over hot coals; and, of course, rosé.  For most wine drinkers, it just wouldn't feel like summer without a little rosé.
You may initially think of red wines when it comes to Bordeaux wines, but what about trying something a little different this summer?  You might not know it, but Bordeaux produces delicious, fruity, dry rosé wines and they're easy on the pocket, too.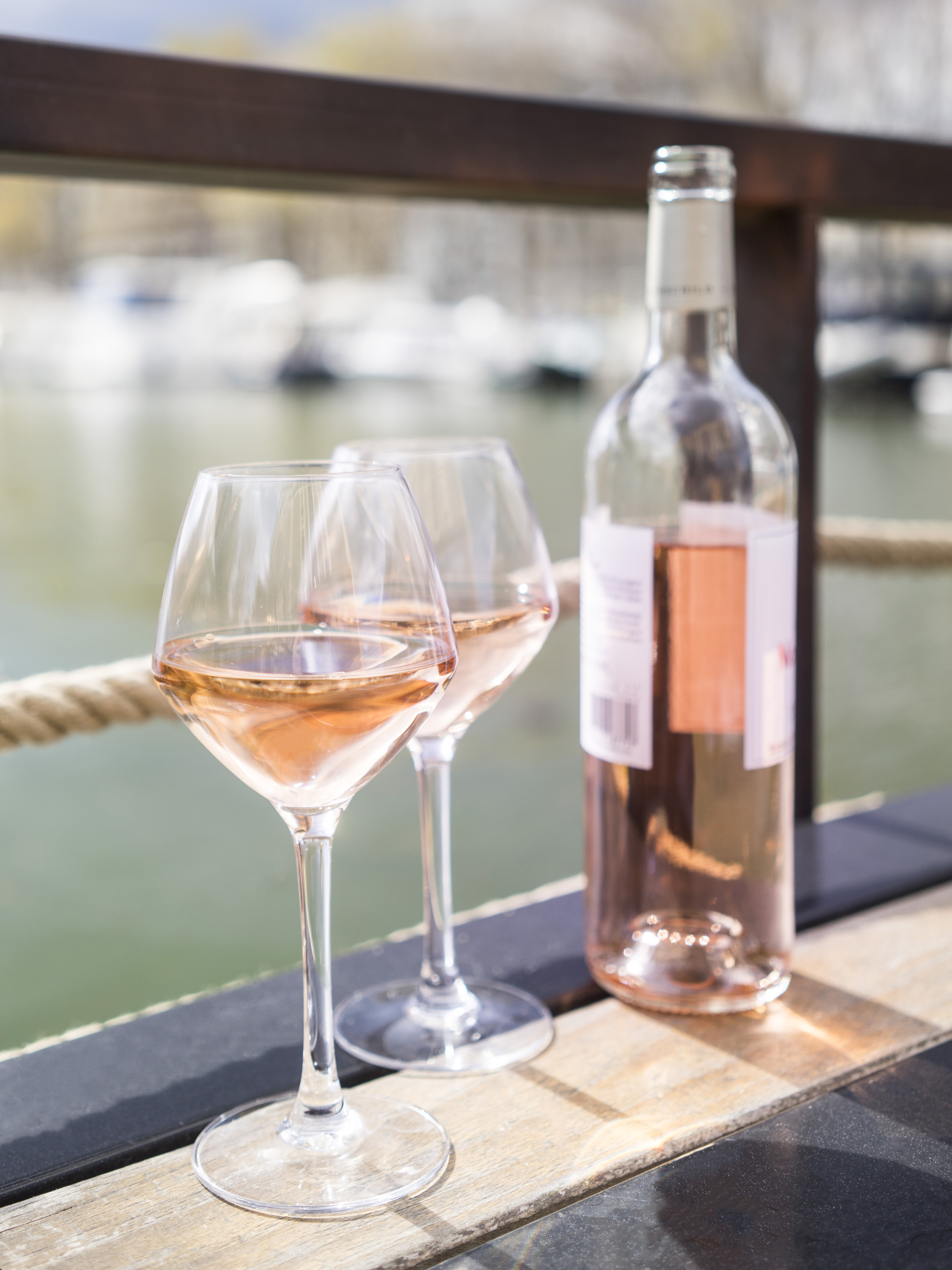 Bordeaux is producing more rosé every year (last year, rosé accounted for 7.0% of the total wine production of the Bordeaux region, or 12 million bottles!) so we recommend getting in on this new trend now while these delicious wines are still under the radar and super affordable. Below, we provide a few suggestions to whet your appetite for the last summer months to come.
Bordeaux rosés are produced from a combination of Cabernet Sauvignon, Cabernet Franc and Merlot grapes and then vinified at a low temperature (the process is the same for Bordeaux white wines). Different grape varieties are blended before bottling, an essential step in allowing the true style and personality of each winemaker to shine through in their respective wines. This process, called assemblage, is a vital and unique characteristic of the entire Bordeaux winemaking region.
You might wonder how rosé wines get their colour? Red wine gets its colour from the red grape skin. The grape juice itself is colourless. Therefore, a winemaker can control the red colour depth of a wine by controlling the time the skin stays in contact with the grape juice. To produce rosé wine, the grape juice is allowed to be in contact with the skin for a short period of time – much shorter than when producing a red wine – giving the wine the delicate pink colour.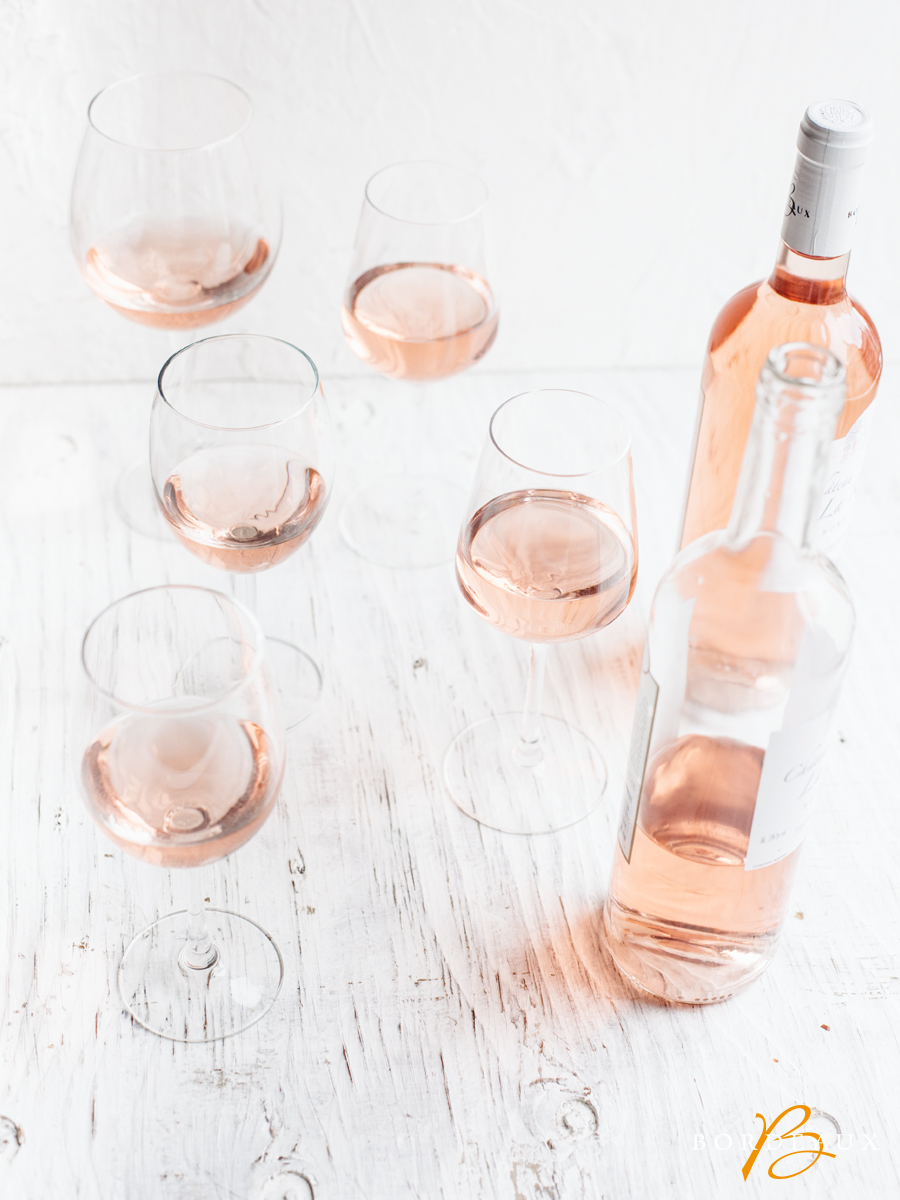 The primary flavours of rosé wine are red fruit, strawberry and currant combined with the acidic freshness of citrus and grapefruit. The aromas are intense, fresh and fruity. In short, perfect for refreshing your summer taste buds.
Serve the rosé wines chilled, between 7 and 11 °C. And consume them within 1 to 2 years.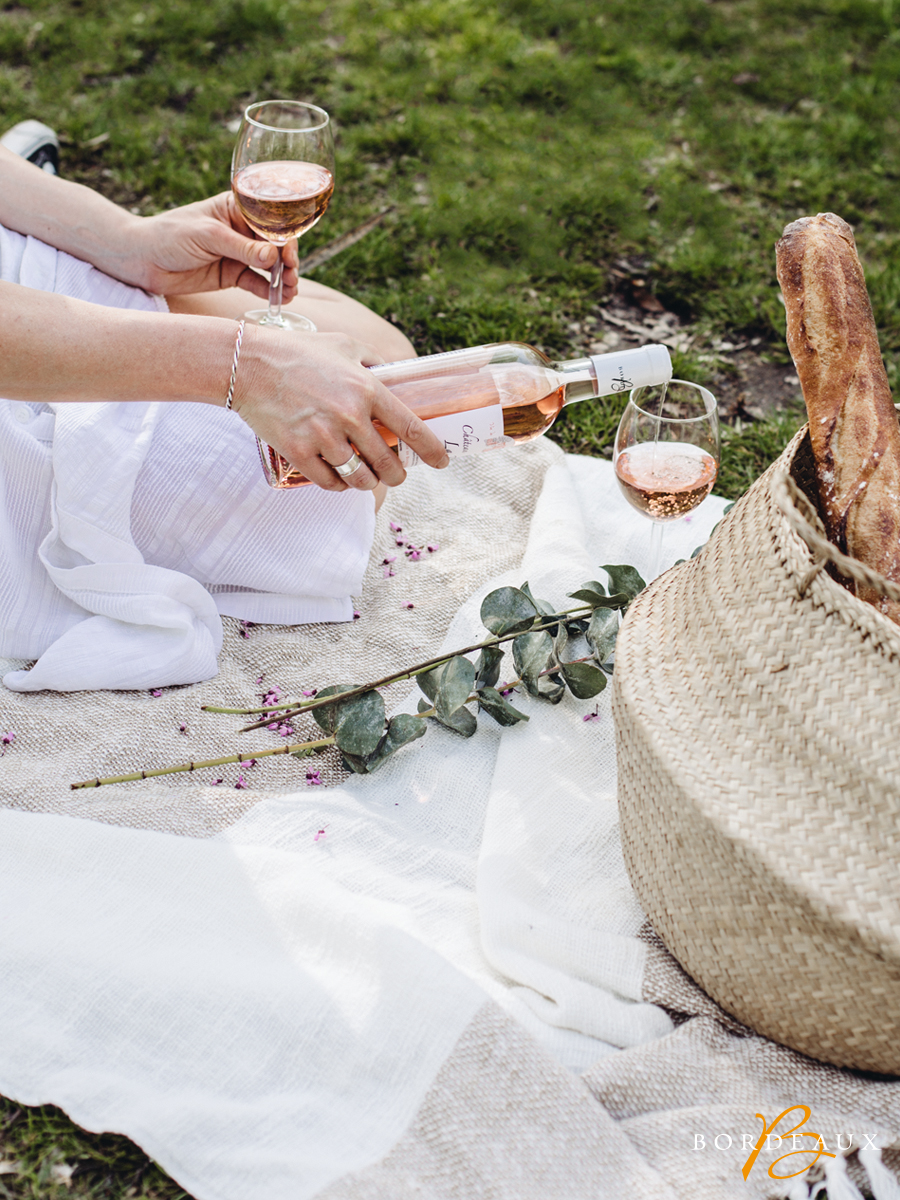 Food to pair with rosé wines
The primary style of rosé produced in the Bordeaux region is fresh and fruit forward. Light pink in colour, these rosés often exude aromas of grapefruit, red berries, and currants, and can go with almost any type of food.
Rosés match really well with a wide variety of starters: tapenade, shrimps or toast with fresh goat cheese… and even refreshing salads.And if you want to continue the meal with rosé, it is possible too. For example, grilled fish, grilled meats and sausages – all the barbecue food pairs perfectly with Bordeaux rosé.
And to finish with rosé – with their refreshing flavours, they can beautifully complement many desserts – for example cherry and plum clafoutis would be a perfect match.
You really can't go wrong with any Bordeaux rosé, but these are a few of our current favourites:
Château Bel Air Perponcher Réserve
This delightful, easy drinking Bordeaux rosé has everything you hope for from a dry rose…..and a little bit more: strawberry-scented, flavoursome and crisp, with a dry finish.
Château Le Grand Verdus
This wine has a beautiful light salmon colour and a rich and fruity bouquet. On the palate the wine is fresh and supple, pleasantly light, perfect for an aperitif or to accompany the summer meals.
Taste The Difference Bordeaux Rosé
This easy going, crisp, lively rosé exhibits aromas of raspberry, red currant and grapefruit and is ideal for picnics and sunshine!
Calvet Crémant rosé
Did you know, there is a bubbly version of rosé – Rosé Crémant de Bordeaux which is perfect to bring a festive side to your aperitifs or your desserts. Why not try Calvet Crémant rosé?
Displaying a delicate pink hue, this sparkling rosé wine has an attractive red berry cream nose with a whiff of biscuit notes and a refreshing mouthfeel. This refreshing bubbly is best served with food.