Spring food & wine pairings
Spring lemon risotto with asparagus and peas
For a creamy dish, such as risotto, you'll want a stronger, more substantial wine to pair. Try a structured and generous dry white Bordeaux such as a Graves or a Pessac-Léognan – their aromatic persistence will stand up against and cut through the cream. The aromas of hazelnut, peach and wild flowers will balance and enhance the stronger flavours of the overall dish, while their citrusy flavours of grapefruit will complement the fresh green asparagus and peas.
Our top picks: Graves, Château Le Bernet 2014
                     Pessac-Léognan, Château Baret 2011
                     Pessac-Léognan, Château Tour Leognan 2011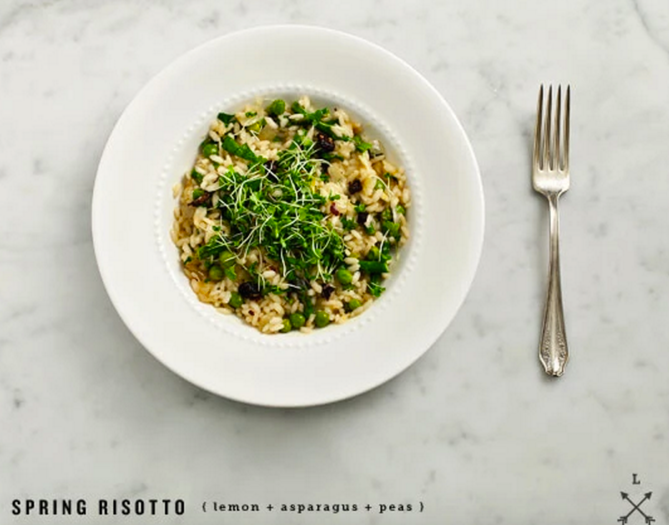 Image Credit: loveandlemons
Herb & Lemon Poached baby artichoke
Another spring favourite is artichoke and this herb and lemon recipe is easy to replicate. We suggest you pair a glass of crisp & fruity dry white Bordeaux, with a dominant Sauvignon Blanc grape blend, such as a Côtes de Blaye or Entre-deux-Mers. The wines' tangy aromas of lemon, peach and acacia are ideal matches for this dish's citrusy flavours.
Our top picks: Entre-deux-Mers, Château Haut Rian, 2013
                     Bordeaux, Château de Ricaud, 2014
                     Bordeaux, Château Talmont, 2014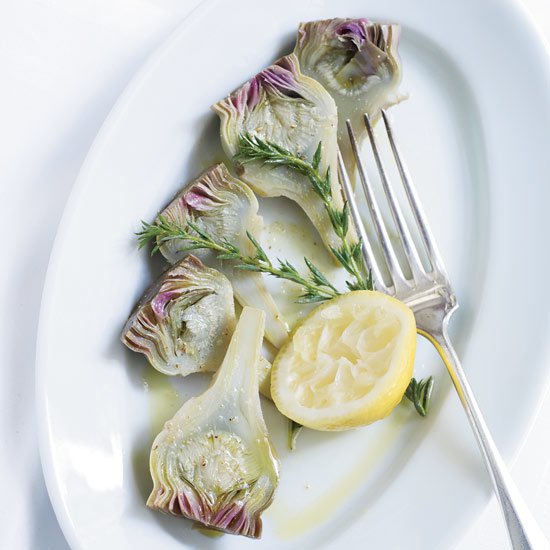 Image credit: foodandwine
Spaghetti with artichoke and pancetta
As the temperatures get warmer, you may start craving lighter dishes, but that doesn't mean you have to (or want to) cut out those staple carbs. Pasta can be an all year round dish, just change up the flavours for lighter, fresher ingredients. Try spaghetti with artichoke and pancetta. With the added addition of pancetta, you'll want to pair this dish with a red wine, but one that's not too heavy, such as a supple and fruity red Bordeaux.
Our top picks from the Bordeaux appellation: Château La Rose Gadis, 2012
Image credit: foodandwine