7 tips for a perfect picnic to get the most of the August sun
The beauty of the summer is that you can move your life, with a few exceptions, completely outdoors. Who does not like to spread a blanket in the park and savour different treats brought along? Today we would like to share with you our top 7 tips on how to make your late summer picnics even better.
Back to Basics
Do not believe anyone who wants to impose a huge must-have list on you, a perfect picnic can also be quite simple. In fact, sometimes the best picnics are spontaneous! A good bottle of Bordeaux wine, a baguette, some cheese and some grapes – nothing else is needed to be happy.
As for what to drink with this picnic feast, we have many recommendations for delicious, easily obtainable wines. First off, we propose a refreshing, dry white Bordeaux, such as Château Lestrille Capmartin. This wine has bright, lively citrus flavours laced with subtle oak that make it perfect to enjoy on its own or pair with any young cheese.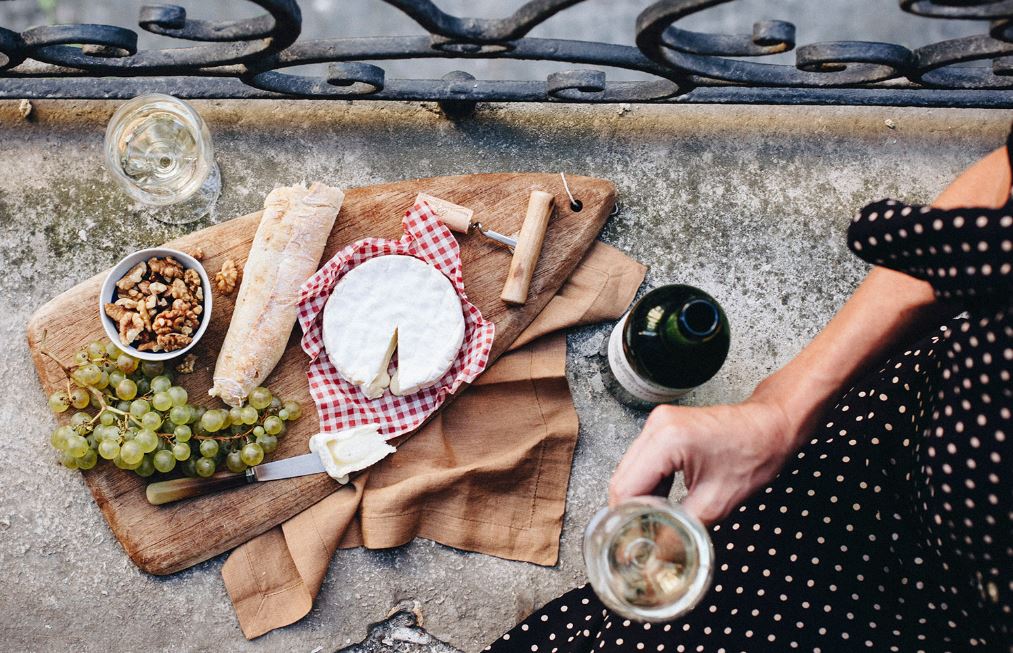 Always and everywhere
Matching rule number 1 – do not stress yourself too much with the place. Of course, parks, lakes and beaches are particularly suitable, but even a balcony, a bench or the floor in a flat can be a beautiful backdrop for the perfect picnic – your imagination knows no boundaries! 
When choosing wines for your picnic, you really can't go wrong with any Bordeaux rosé – why not try Château Bel Air Perponcher Réserve – this delightful, easy-drinking Bordeaux rosé has everything you hope for from a dry rose…..and a little bit more: strawberry-scented, flavoursome and crisp, with a dry finish.
Share the moment
A nice picnic as a couple is great, but at least as nice is sharing this moment with others! Invite your friends and ask everyone to bring something with them. Fruit, biscuits, bread, cheese – if everyone contributes something delicious you have less to carry and you can organise a small party in no time! 
For those of your friends, who can't imagine a picnic without a bit of bubbly, bring a bottle of sparkling Crémant de Bordeaux, such as Calvet Brut. This fizzy wine is vivacious, crunchy, zippy and refreshing. Crisp, dry and appetising, ideal summer picnic drinking!
Well chilled wine is half the success
Who likes warm wine? Nobody. Remember to chill your wine beforehand and bring a cooler for your white and rosé Bordeaux wines. Remember, rosé wines are best enjoyed chilled between 7 and 11°C and white wines between 7 and 13°C.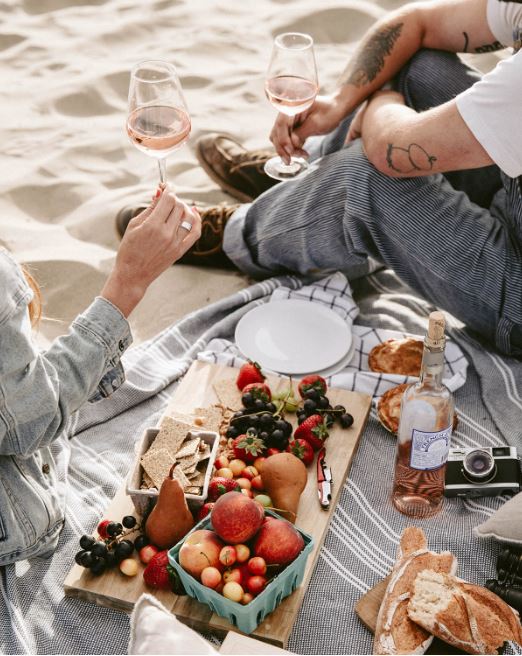 Leave the cream cake at home
Cakes are always a good idea, but cakes with cream or cream layer can not only cause a mess during transport, they quickly melt in the sun and are also predestined to attract insects. Better: pack dry cakes and biscuits.
Did you know, there is a bubbly version of rosé – Rosé Crémant de Bordeaux which is perfect to bring a festive side to your aperitifs or your desserts. Why not try Comtesse de Saint Pey Rosé Brut? Displaying a delicate pink hue, this sparkling rosé wine has attractive aromas of strawberry and raspberry coulis, with notes of shortbread and creamy vanilla. 
Save the salad
Even if the idea of ​​a nice pasta salad sounds pretty good, it is ultimately quite difficult to transport it. Then it also needs cutlery and plates and very quickly the picnic is more exhausting than anything else. We are clearly counting on food, which is easy to eat with your fingers, such as fruit, bread, cheese and snacks. That way, you do not have to carry heavy plates, nor you have to produce unnecessary garbage with disposable plates.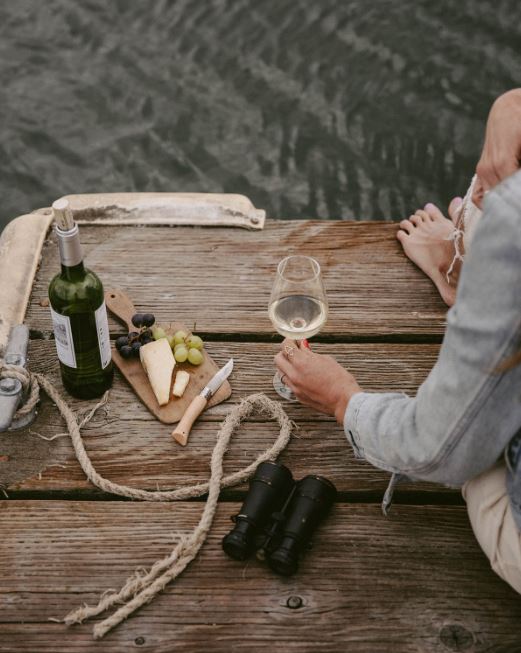 Bring the white Bordeaux wine …. and the red too.
A warm summer's day screams for a glass of chilled Bordeaux blanc or rosé, but even with the best cooling methods, the wine will eventually be too warm to enjoy, especially if your picnic is a success and lasts a little longer. Don't forget to bring red Bordeaux wine, because it is known to be best enjoyed at room temperature. We recommend a light and fruity red Bordeaux wine, for example, a Château la Passonne or a Château d'Auzanet.
Enjoy your late summer picnics with Bordeaux wines!