A "Feastival" of aromas!
This summer, Jamie Oliver and Alex James welcomed Bordeaux Wines to the 6th annual Feastival.
The festival, which took place over the Bank Holiday Weekend in August, was a true celebration of food and drink, live ;music and family activities. Bordeaux Wines was one of this year"s star guests, with its own centrally located wine bar for consumers to choose from a fabulous range of whites, rosés, reds and sweet wines.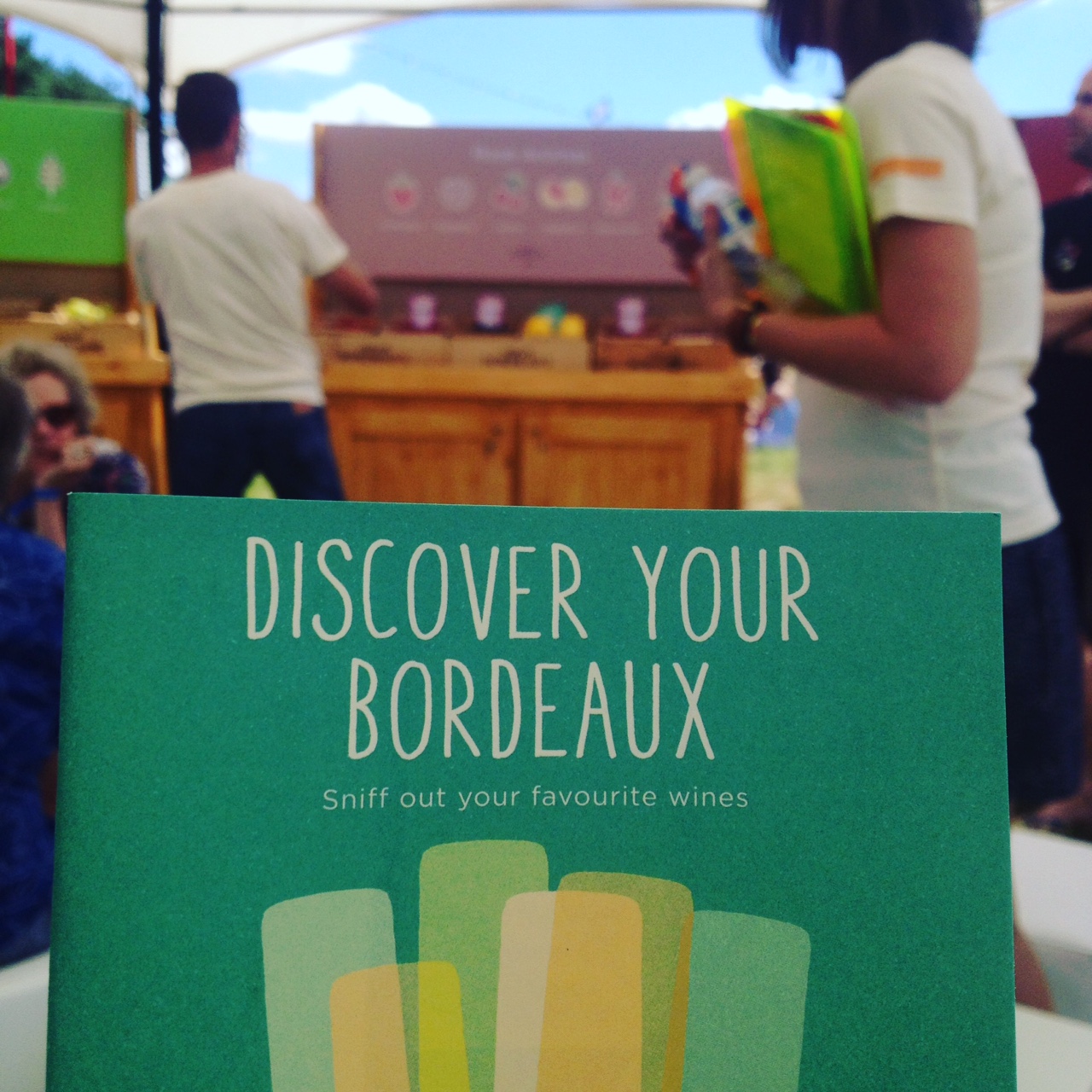 To complement the wine bar, four bespoke stands were built just for the Feastival, each showcasing the main aromas from Bordeaux"s main grape varieties. Visitors were invited to smell the aromas, which included coffee, fresh fruit, and acacia, and to see if they could then find those aromas in certain wines.
Can you identify which of these aromas can be associated with which types of Bordeaux wines?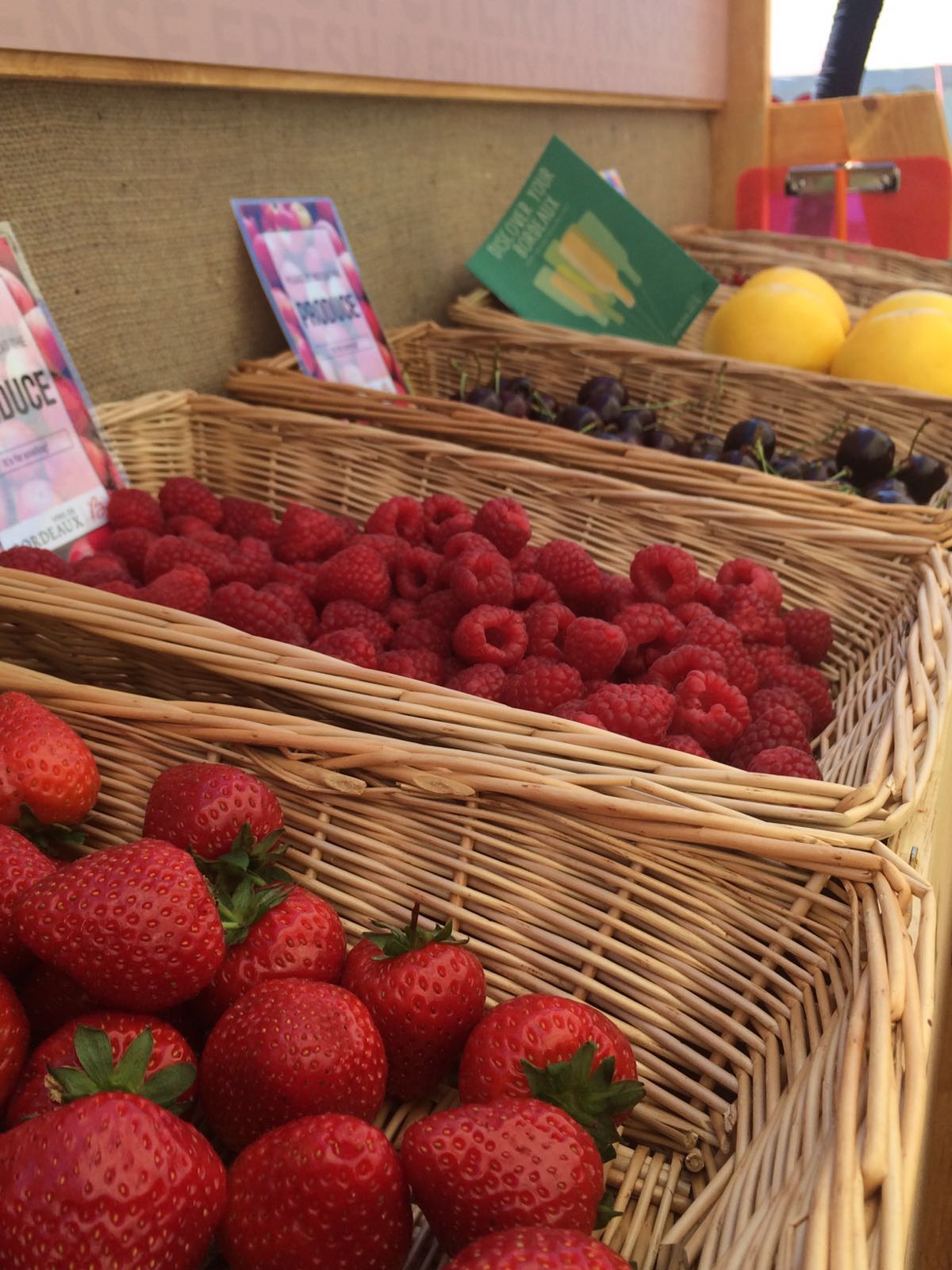 What aromas do you recognize when you sniff your favorite glass of crisp and fruity white Bordeaux, or perhaps a structured and generous white such as Graves or Pessac-Léognan?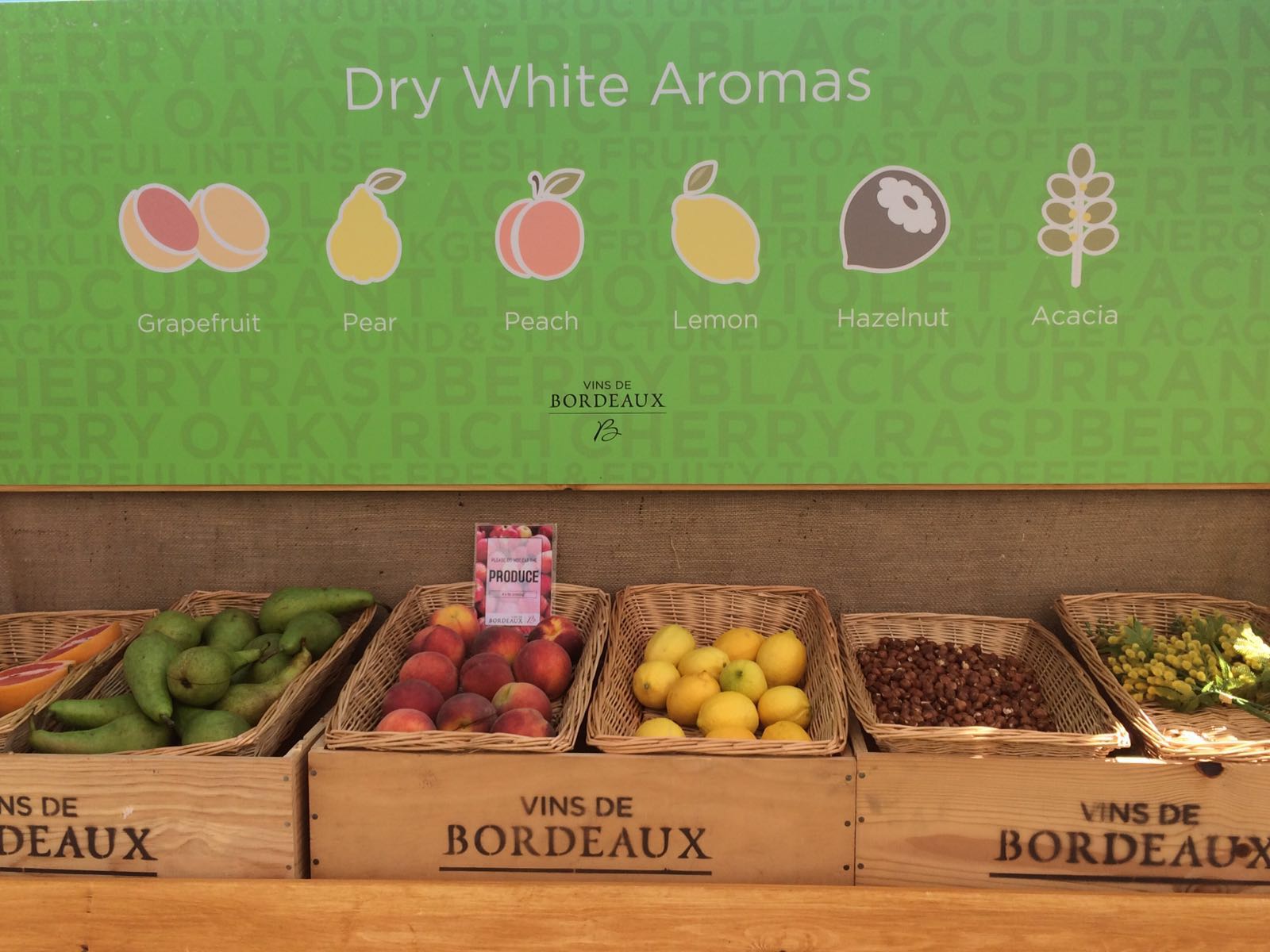 You may recognize the citrusy aroma when sniffing a glass of dry white Bordeaux. Be it crisp and fruity, structured and generous, or sparkling and delicate, you"ll find notes of citrus including grapefruit and lemon. You may also find hints of peach or pear, and nuttier notes like hazelnut in a more structured white. The acacia is the subtle floral aroma you may also find..
How about in a Merlot-based red Bordeaux, like a Montagne Saint-Émilion or a Bordeaux Supérieur?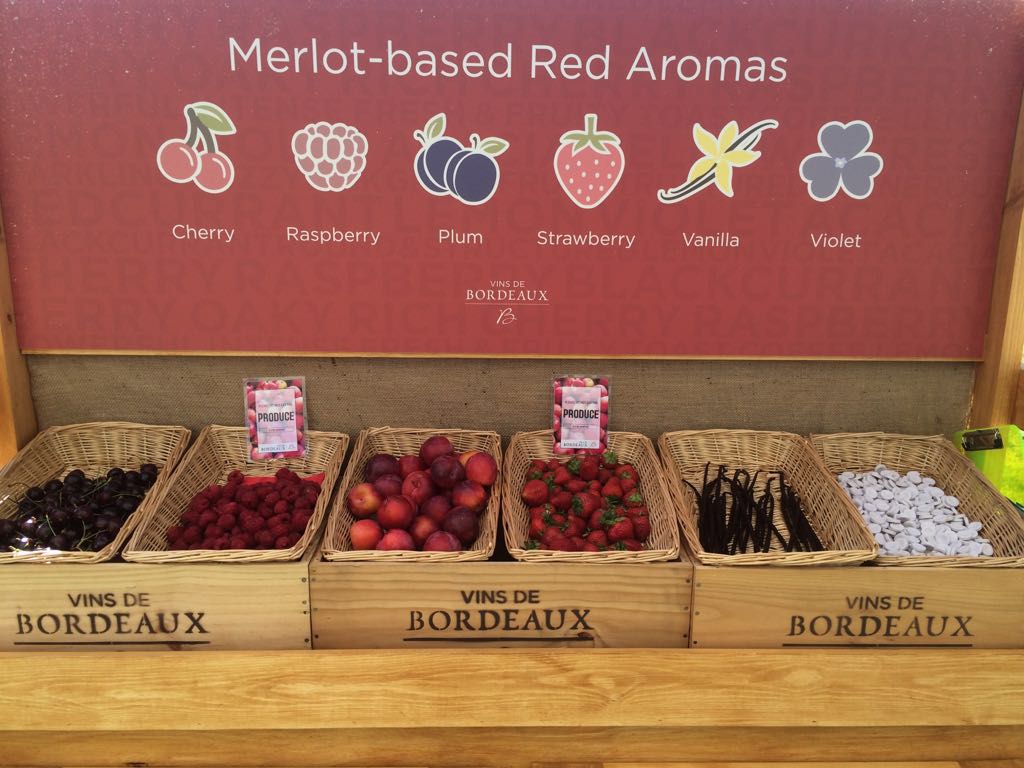 If you let your olfactory senses soar, you may be surprised at the different aromas you can identify. In these wines you"ll find notes of red fruits such as raspberry, strawberry and cherry, while powerful and intense reds may evoke darker fruits like plum or blackcurrant. In supple and fruity and round and structured reds you"ll find violet aromas, while the more powerful reds may contain spicier nots of vanilla or licorice.
Now it"s your turn! 
Next time you enjoy a glass of Bordeaux wine, try to identify its primary aromas. Than visit our tasting section to see if you"ve found them all!