Does Sauvignon Blanc originate from Bordeaux?
Many ampelographers (grape variety experts), have concluded that this grape variety originates from the region, and the earliest known document relating to Sauvignon Blanc links it with the Graves vineyards to the south of the city.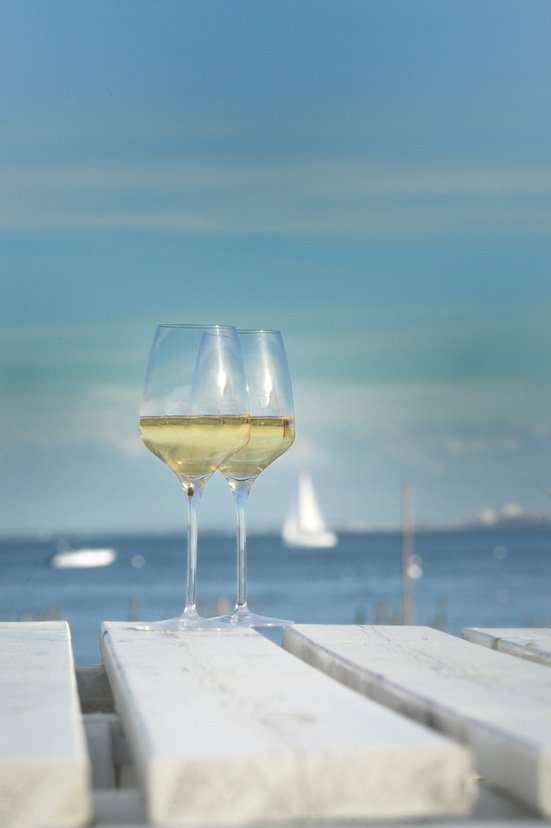 What is certain is that both Sauvignon Blanc and Sémillon, the region's two key white grape varieties, are very much alive and well today. In fact, Bordeaux's dry whites are modern, fresh, elegant and very much to the taste of the UK palate; so much so, that dry whites account for 25% of all Bordeaux's UK sales.
Today, Bordeaux is at the centre of Sauvignon Blanc research. Oenologists at Bordeaux University, led by Denis Dubourdieu, have, amongst other studies, identified the specific aromas which gives the variety its characteristic smell and taste. This insight has led to improved techniques in white wine making and is evident in the styles produced in Bordeaux today.
And the good news is, after 2013's small harvest, 2014 production was back to normal both in terms of volume and quality. Both the Sauvignon Blanc and Sémillon benefitted from the "Indian Summer" and the slow ripening process, bringing about good acidity. The 2014 dry whites are well-balanced, fresh and concentrated and will surely be loved by your customers.Download the dry white factsheet here.