Discover Bordeaux Supérieur
What does 'Supérieur' mean?
The tiered structure of 'Supérieur' or superior wines is uncommon in France but widely popular in Italy. Only two appellations, Bordeaux and Beaujolais, have adopted the 'Supérieur' title and they refer to higher quality wines made outside the smaller appellations or 'crus'. The Bordeaux Supérieur wines have stricter rules which must be followed in order to produce a wine in this classification. This includes higher planting densities, over 4500 vines per hectare. Higher planting densities force the vines to compete more for water and nutrients. This concentrates the flavours and structure of the berries as the vine struggles to produce high yields. Equally, the producers of Bordeaux Supérieur must pick at lower yields again focusing on quality rather than quantity of grapes.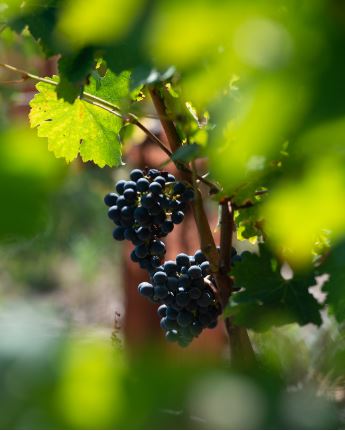 The Wines
The majority of Bordeaux Supérieur wines are red with a small selection of sweet white wines also being produced. These sweet wines are produced from typical white varieties such as Sauvignon Blanc, Sémillon and Muscadelle as well as Merlot Blanc (a white mutation of Merlot) and Ugni Blanc which is often used for brandy production. The wines are aromatic often with stone fruit flavours and crisp acidity to balance out the high levels of sugar. 
The red wines, which represent the vast majority of wine production, are produced from any of the typical red Bordeaux varieties – Cabernet Sauvignon, Cabernet Franc, Merlot, Petit Verdot, Malbec and Carménère. However, the first three varieties are the most common. The reduced yields create more concentrated wine with high, powerful tannins, a full body and high acidity. The bold structure of the wines means they are often capable of ageing well, up to 5 years, creating earthy, tobacco-like flavours which add to the complexity of the wine.  When the wines are younger, they have fresher red and black fruit flavours depending on the grape varieties used. Common flavours include cherries, plums, violets and the better wines can exhibit flavours of dried herbs, chocolate and liquorice. 
Food and Wine pairings
The bold, concentrated profile of these reds means the food pairing must be able to stand up to the wine and not be overpowered. Common pairings are often red meat dominated with beef or lamb being a natural choice. Fajitas could be a great option as they are full of flavour and the sweet peppers and onions will balance out the dry wine. Equally, this dish can easily be made vegetarian using kidney beans and mushrooms for texture.
Tiptop wine choice
Tour Chapoux Bordeaux Supérieur from Waitrose (£9.39)
A great choice for those looking for a big wine at good value for money. Featured in 'The Times Top 100 Wines' this celebrated choice has been aged in oak barrels softening the high tannins and making it enjoyable while still relatively young. The Merlot and Cabernet Sauvignon blend gives pronounced fresh plum, cherry and blackcurrant flavours balanced with toasted cedar and vanilla notes.