The Art of the Blend
What does "Bordeaux Blend" mean to you? Some reduce Bordeaux to a divide between "Left Bank Cabernet" and "Right Bank Merlot", but that's far from the whole story! The region has the luxury of a diverse range of grape varieties, but it takes real savoir-faire to express the energy, elegance, and power of the Bordeaux terroirs. Sure, there are interpretations of the Bordeaux blend (both red and white) all over the world…and yet something is lost in translation when trying to capture the essence of this region. To find out why, let's take a look at the factors that go into the identity of a Bordeaux wine: let's talk about the art of the blend.

The grapes…
The blending process really begins in the vineyard. In Bordeaux, there are six main grape varieties that make up its red and white wines. Red Bordeaux is mainly composed of Merlot (66%), Cabernet Sauvignon (22%), and Cabernet Franc (9%). Merlot is a supple and opulent grape, often expressing dark cherry, plum, and grilled notes, whereas Cabernet Sauvignon is full-bodied and tannic, providing blackcurrant, licorice, and mint. Cabernet Franc is a softer grape, with more vegetal notes such as bell pepper. Blending the three provides complexity and balance to the wine, which is what blending is all about. As for the whites, we have Semillon and Sauvignon Blanc (47% and 45% respectively), with the addition of Muscadelle (5%). Semillon provides apricot and honey notes, with more body and texture; in turn, Sauvignon Blanc gives citrus and grassy notes, with brighter acidity. Muscadelle plays a minor but interesting role through aromatic florals. The remaining percentage of the wines are made up of grapes present in lesser quantities, providing sought-after additions to the wine during assemblage.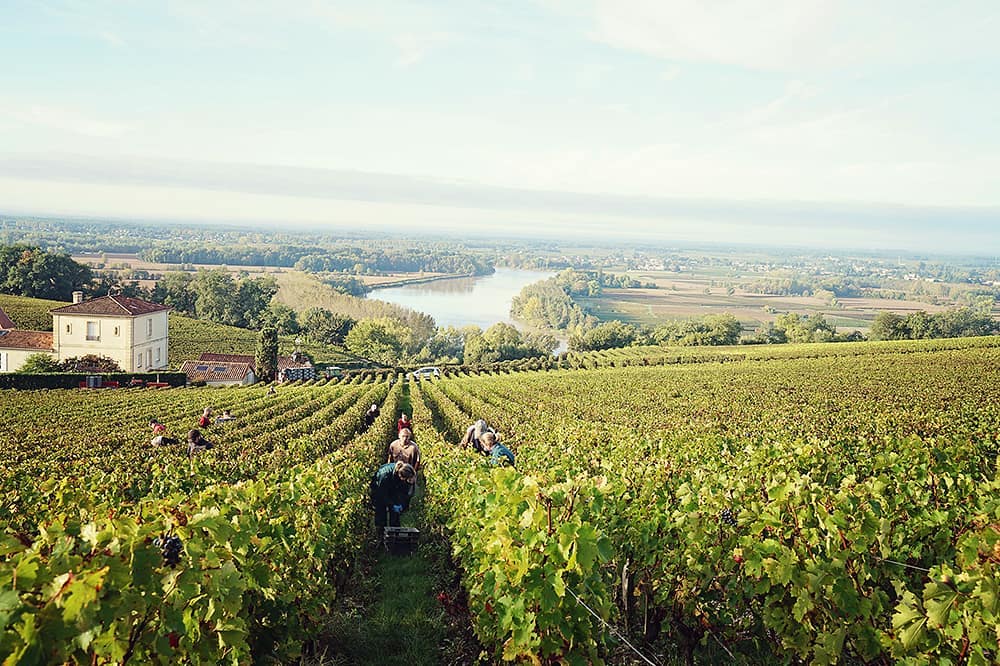 In the vines…
         If these same grape varieties are planted all over the world, what makes Bordeaux so unique? Isn't a "Bordeaux blend" basically the same, regardless of where it comes from? Not so fast… We said above that the art of the blend starts in the vineyard. Varietal character is important, of course, but this is affected by the vine's soil and climate as well. Soil-types can vary greatly between, and even within, properties; and climate is an essential factor when deciding on the blend each vintage, as questions of ripeness and acidity are essential to the balance of a wine.
         The soil of Bordeaux is diverse: there are varying mixtures of gravel, sand, clay, and limestone. This diversity has a direct impact on the identity of the sub-regions and appellations of Bordeaux, providing a sense of place to the wines produced there. Certain grape varieties are better suited to one soil rather than another, and so winemakers start their blending process by first deciding which grapes to plant in which soil (more often than not, this part was done by grandpa). Soils rich in clay retain moisture, and lead to muscular, full-bodied wines, whereas limestone and gravel have good drainage and lead to brighter acidity. Sand is known for giving lighter, more elegant wines as the soil is less dense. Because of this, the future blend is largely determined by the soil producing the grapes. Striking the right balance in a blend starts with identifying what each soil-type and varietal are going to deliver, and how they are going to complement each other. The vintage plays its part as well, as rainfall, temperatures, and vine orientation will mean different things for different varietals. Margaux, for example, has a mixture of soil (gravel with clay and sand), which allows for more Merlot and Petit Verdot; this is not true for the rest of the Medoc, where there are mostly Cabernet-driven wines on gravel soils. On the Right Bank, Merlot is dominant, in part thanks to the limestone plateau of Saint-Emilion. But where there is more gravel, you can find more Cabernet planted. This is no accident!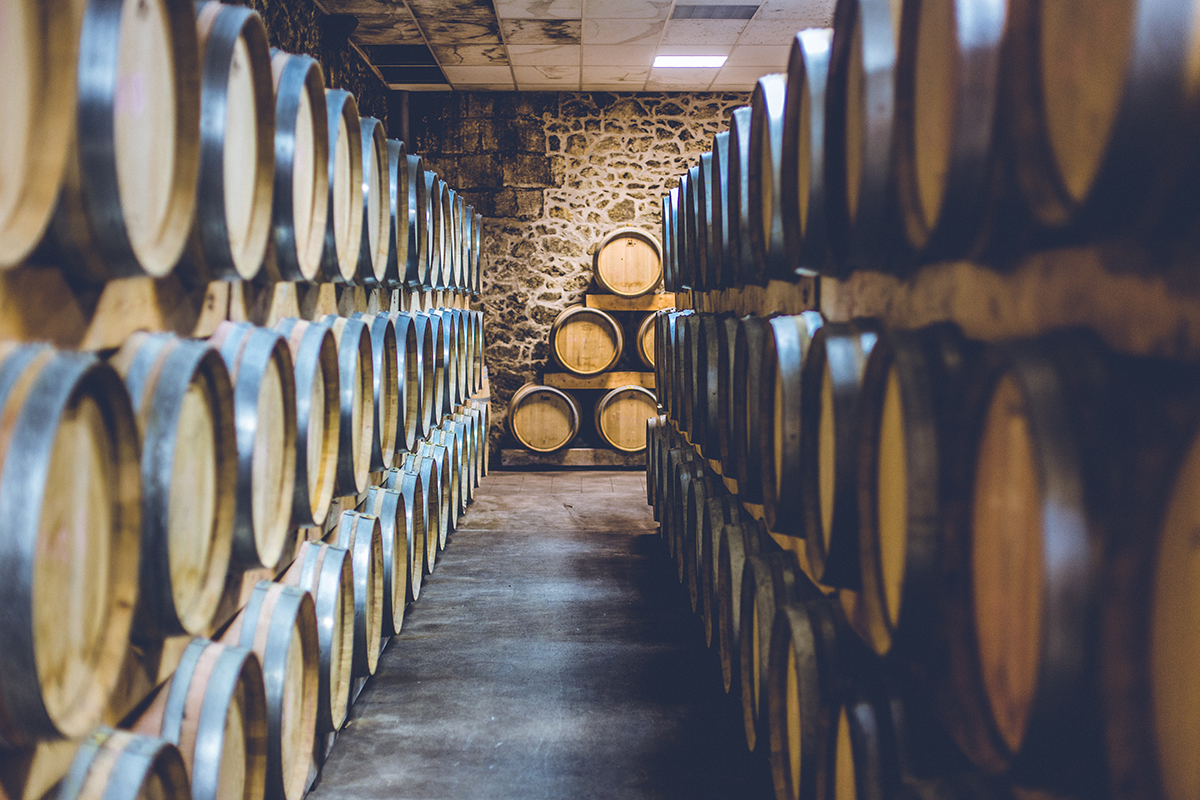 In the winery…
Once you've gotten your grapes into the winery, the task of the winemaker is to provide the expression of what the terroir has produced. This starts with fermentation, which is by no means a one-size-fits-all step! There are several questions that need to be answered at this stage, including the desired extraction levels (through pump-overs and pushdowns), the decision to go through malolactic fermentation or not, and container choice (wood, steel, concrete…). The varietals are fermented separately, but now they are ready for aging (or élevage). At this point, there are two options: either you can decide on your blend right after fermentation and age it as a whole, or you can treat the varietals as component parts to be aged separately. When aging, there are a range of vessels to choose from: new versus used oak barrels, steel vats, amphoras, or even concrete containers are all used. A winemaker may desire different vessels for different varietals, and aging separately allows for more control over the component parts of the blend. Deciding upon the right percentage of each is easier said than done! This decision not only requires a knowledgeable palate to find just the right balance, but the skill to anticipate how it will evolve in the bottle as well! The art of the blend in Bordeaux requires a savoir-faire that is often honed over generations, and results in inimitable wines with a true sense of place.