Bordeaux People's Choice: Jackson Rohrbaugh
Last year, we launched the very first Bordeaux Fan Awards "People"s Choice". This year we"re back with more enthusiastic fans, like Jackson Rohrbaugh. 
Jackson is passionate about food and wine and is currently the Assistant Wine Director at Canlis in Seattle.
How were you first introduced to Bordeaux Wines? My first experience with Bordeaux was working in a restaurant. I got the opportunity to taste some fantastic, velvety, aged St-Émilion and it transformed my tastebuds!
What do you like most about Bordeaux Wines? For me, Bordeaux combines rich history with an investment in the future. Not only do the Chateaux have centuries worth  of families, wars, ownership changes, and fantastic stories, but they have been making wine all along. I once read that a certain Château had been gambled away by the owner at a Biarritz casino a century ago. You don't find stories like that in Alsace or Burgundy. Bordeaux's noble standing has kept it at the top of the world of wine for a long time and it's fascinating to read the stories. The wines are incredibly long-lived as     
Tell us about your favorite Bordeaux Wines2014 Château d'Alix Blanc, Pessac-Léognan  – $15.00   Pessac-Léognan is home to many of the great growths like Château Haut-Brion, but nearby you can find great values like this wine. On the nose this wine has pronounced notes of stone fruit like apricot and nectarine, with accents of meyer lemon, sweetgrass and wet gravel. On the palate this has fresh peach, green bell pepper and honeysuckle notes. It finished with a ripe, luscious texture and gently persistent acidity.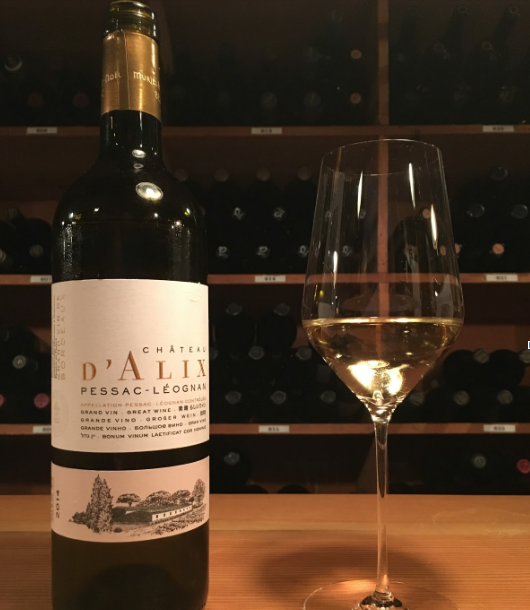 2010 Les Allées de Cantemerle  – $27.00 Second wines are sometimes not so "second" after all. This bottling is the second wine of the Cru Classé Château Cantemerle in Macau, Haut-Médoc. In a historically great vintage like 2010, second wines are a great value because the fruit came in healthy, ripe and balanced across the region of Bordeaux. All the second wines made in 2010 have something great to offer. This wine is a classic left-bank Bordeaux with a pure cassis-fruit core wrapped around blackberry leaf, cedar, graphite and fresh plum. This finishes with firm tannin and a broad mid-palate. Macau's proximity to Margaux shows through here: the wine is lifted and aromatic along with its prominent structure.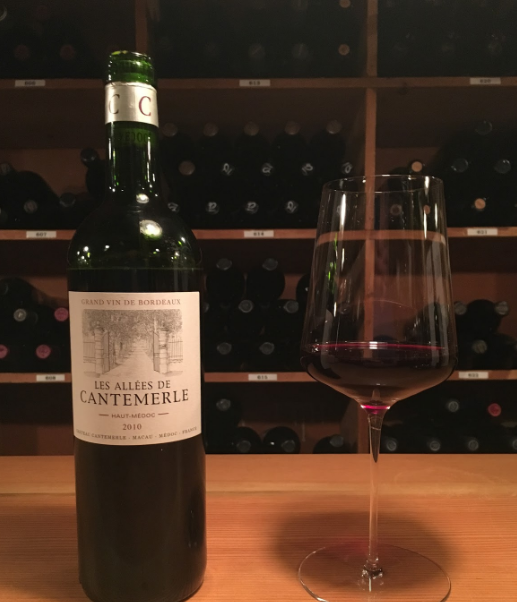 2000 Château Cambon La Pelouse – $50 This is a Cru Bourgeois, a category that has undergone some shifts in the last 20 years. Wineries claiming the Cru Bourgeois classification have had to rest on their own reputation rather than that of the Cru. Cambon La Pelouse is a great example of a Château that has done a great deal for its own reputation, more than relying on a classification. This wine shows forth with notes of black currant, dried red plum, toasted cedarwood, fresh sage and violet. On the palate this is textbook aged Bordeaux, with a sleek, silky presence on the palate and soft, long-echoing tannins. The estate is planted to roughly 44% Cabernet Sauvignon, with 52% to Merlot and the remainder Petit Verdot. The lack of Cabernet Franc here means a less leafy wine that is more fruit-driven and concentrated.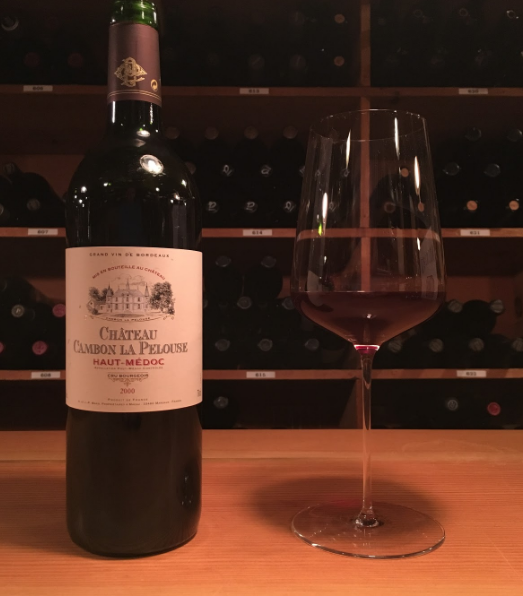 2009 Le Chartreuse de Coutet – $35  Le Chartreuse de Coutet is another second label, although you wouldn't think that when you put a glass of this to your nose. It's a sensory experience of ripe peach, mango, fresh pineapple and vanilla bean. On the palate there's lemon curd, spice, and a pleasant sweet-acid balance.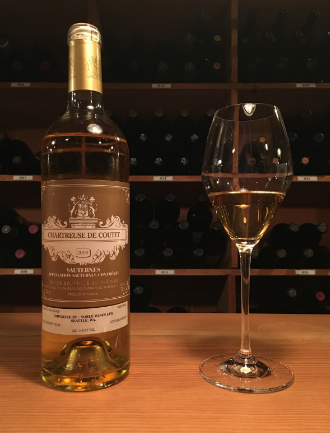 Why did you select these wines as your favorites? From a scale of 1 to 5 grapes, how would you rate it? I selected these wines because I wanted to showcase the range of variety within Bordeaux. Bordeaux gets a lot of press for its red wines which are certainly delicious, but White Bordeaux is one of the world's great food-pairing whites, and sweet Bordeaux is an incredible value these days since the marketplace isn't really supporting it. I also chose second wines, because in great vintages like 2009 and 2010 they are a tremendous value. I chose one old Bordeaux because unlike many other wine regions, it's still possible to go out and buy a wine with 15+ years in age at retail, and have it be delicious and ready to drink right out of the gate.
What would you pair with your favorite wines?With the 2014 Chateau d'Alix, I would pair pan-seared black cod with roasted parsnips. It would also be a good pairing with my latest favorite chicken dish: piece a whole chicken and cook it over chopped shallot, lemons, caperberries, and torn sourdough bread. The bread soaks up the chicken drippings while it gets crispy in the oven. With the 2010 Les Allées de Cantemerle, steak is the boss. I would get some prime New York strips, most likely grain-finished with rich marbling, and sear them on a hot grill. I'd rest the steak and roast brussel sprouts on the side. This wine is rich and powerful, with properly strong tannins to match up to a steak dish like this.With the 2000 Château Cambon La Pelouse, it's hard to argue against lamb. Take a frenched rack of lamb, dress with salt, pepper, mustard and breadcrumbs, and roast until it's medium. 2009 Le Chartreuse de Coutet is a great wine to have on its own, but two cheeses that I'd love to have it with would be a Bleu d'Auvergne and a La Tur from Piedmont in Italy. Rich cow's milk cheeses really benefit from the acidic punch and light sweetness of Sauternes.
On what occasions do you drink Bordeaux?I drink Bordeaux when I have something specific to eat with it. Bordeaux with grass-fed grilled ribeye or roast lamb chops is a thing to behold. I drink sweet Bordeaux, like Sauternes or Barsac on its own sometimes, or with cheese. Bordeaux is a wine that brings people together around the table. Ultimately the concern for Bordeaux is gastronomy: before the auction houses, before the ratings, before perfectly lit-chais, multimillion-dollar wineries, and a booming tourism industry, Bordeaux was a great wine to have with food. To me this is the most important identity of Bordeaux, and has always shone past the other trappings of Bordeaux. The wealth, status and nobility are all nice things, but at the end of the day these wines belong at a table among friends.
Did you discover anything unexpected from this experience?I learned that there is still tremendous value to be had from second wines, especially in great vintages, and from appellations outside the top named communes on the left bank.