Holiday Wines with Jeff Harding
It's that time of year again, which means you're either hosting a holiday party or attending one. You're going to need wine, and we're here to help.
Bordeaux wines encompass a variety of grapes and wine styles, and I'm going to suggest a few basic ideas to help you find the right wine to accompany your holiday snacking and party food.
The first and most basic thing is to know the grapes, and what they typically go with. There are four main grapes in Bordeaux. Whites wines are mostly made from some combination of Sauvignon Blanc and Sémillon and the reds are generally made from Cabernet Sauvignon and Merlot. Sauternes is the major region of sweet wine, and these wines are also made from the white grapes but predominantly Sémillon. So, let's dive into a very general discussion about pairing these wines according to the dominant grape varieties.
For me, the most versatile, and therefore go-to wine for holiday parties, is white Bordeaux. It's crisp and dry, and as most wine shops will have only one or two, you can count on them being someone's hand picked favorites. They are generally pretty affordable, too!
A wine made predominantly from Sauvignon Blanc will be crisp and dry, with hints of herbal or grassy green notes and a pronounced minerality. These elements counter fatty foods and refresh the palate, so pair such a wine with chips and guacamole, artichoke dip, and fried foods like crab cakes, risotto balls etc. For more elegant fare like oysters, smoked salmon, and caviar, Sauvignon Blanc is a wonderful pairing wine as well. And thanks to the green or grassy notes Sauvignon Blanc is a go-to for asparagus and many vegetables dishes too.
Somm Selection:  Château Smith Haut Lafitte "Les Hauts de Smith" Blanc, Pessac-Léognan – 2013 ($29)
Sémillon is the other main white grape, which tends to produce a more substantial wine with more texture and breadth of flavor. There is still a fair amount of acid to clean and refresh after each bite, but the richness in the wine heightens the silkiness in richer foods. So pair these wine with cheese balls, crudités platters, shrimp cocktail, or with one of my favorite December treats, latkes at Hanukkah.
Somm Selection:  Clos des Lunes "Lune d"Argent", Bordeaux Blanc – 2014 ($20)
Now let's move on to the reds. Merlot is lighter than Cabernet, so these wines are generally more versatile at pairing, and often are distinguished by a red plummy fruit character.  A nice ripe acidity here means these wines will still cleanse and refresh the palate. I like to drink Merlot based Bordeaux with richer food: fried egg rolls, pigs in a blanket, meatballs, and even chips and salsa.
Somm Selection : Château Croix-Mouton, Bordeaux Supérieur –  2010 ($20)
Cabernet Sauvignon is traditionally seen as a wine that goes with red meat, and it sure does. But think slow cooked meats and grilled fare. And don't forget charcuterie, mushroom dishes (quiche, croquettes, etc) or dishes that have bacon as a component.
Somm Selection: Château Lalande-Borie, Saint Julien, Medoc – 2011 ($29)
And now to Sweet Bordeaux. Even though red wines are great, my favorite bacon wine is Sauternes  – a sweet wine. Sweet Bordeaux wines are luxurious on the palate, rich and dense in flavor, but with a singing freshness that makes them much more versatile that most people think. The king of sweet Bordeaux is Sauternes but the lesser-know appellations (Cérons, Sainte-Croix-du-Mont, Cadillac, etc.) produce wines that are often a little higher in acid and lighter in flavor, so they are great partners with spicy food. Another favorite sweet Bordeaux pairing is fried chicken, where the rich flavor is countered with the depth in the wine, and the fresh acidity adds layers, refreshing the palate for your next bite. Other holiday fare to pair with sweet Bordeaux includes fried chicken wings (Thai, BBQ or buffalo), bacon wrapped figs or oysters, nut mixes, fruitcake and dessert of all sorts.
Somm Selection:  Château Doisy Védrines, Sauternes – 2009 ($25-$36 per half bottle, 375ml)
My final word of advice when choosing a wine is to ask the sales clerk or sommelier. We really want nothing more than for you to be happy so you come back again!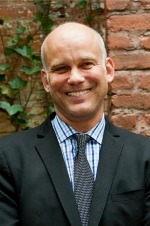 Jeff Harding is the Beverage Director at the Waverly Inn in New York City and writes a regular column about wine for StarChefs.com.