Bordeaux wines' appellations for beginners
St Émilion, Médoc, Graves are some of the 65 appellations of the Bordeaux region. But what exactly is an appellation? It's easy, rest assured. We explain everything in this easy guide.
Did you say "AOC"?
"AOC" means Appellation d'Origine Contrôlée (Protected Designation of Origin). It is the French certification granted to certain French geographical indications for wines, cheeses, butter, and other agricultural products. The principle is simple: everything is based on the concept of terroir. AOC designates a product whose main stages of production are carried out according to a recognised expertise in the same geographical area.
So, two things to remember:
a geographical area, a "terroir" is essential to produce an AOC

but it is also necessary to use specific expertise.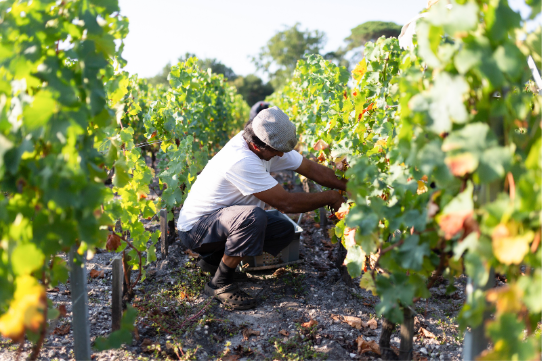 But what is terroir exactly?
The aim of an AOC is to characterise the wine by its terroir, to give it an identity, that is to say a typicity.
Terroir is a defined geographical area within which common natural features are found: soil (and its subsoil), the climate and grape variety cultivated in this area. But human factors like history and expertise also called "production uses", are also taken into account.
In summary, the terroir is what creates the product's originality. The fact that no one will ever be able to reproduce an AOC wine outside its production area.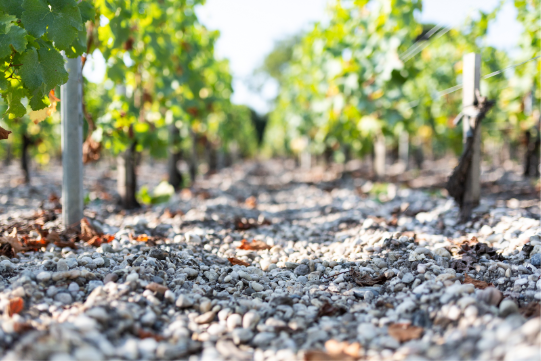 Specifications for quality assurance
A set of rules (specifications) is established. Each French AOC has its own specifications that each local producer must comply with in order to benefit from using the AOC certification.
These rules mainly concern the type of grape variety allowed. For example, Merlot, Cabernet Sauvignon and Cabernet Franc for red grape varieties from Bordeaux vines. Or also Sauvignon, Sémillon and Muscadelle for white Bordeaux. They also define the type of vine size, the density of vines per hectare, the maximum yield allowed or even the harvesting methods or the length of the maturation etc.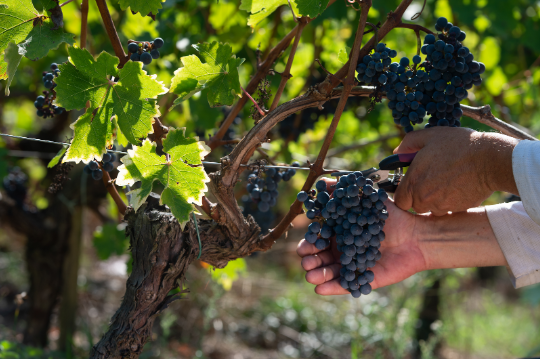 Thus, AOC is a great guarantee of quality. It provides clear benchmarks on:
the origin of the wine: each AOC corresponds to a defined area where the grapes originate from and therefore the wines are thus certified. A wine from

Lalande-de-Pomerol AOC

has to come from the said production area,

the typicality of the wine reveals a terroir: why, for example, does a

Fronsac AOC

wine not have the same taste as

an Haut-Médoc wine

?

the wine quality is monitored at all stages of its development.
AOC guarantees tasting local wines that have a history!
And on the label?
AOC can be read on the label. It has to be mentioned. The AOC's precise name is between the words "Appellation" and the word "Contrôlé". For example Appellation Saint-Emilion Contrôlé.
There are 362 AOC wines in France. Bordeaux's wine-growing region alone has 65.
The AOC system guarantees wines with unique personalities.