Food and wine pairings
Autumn Table by Clément & Mathilde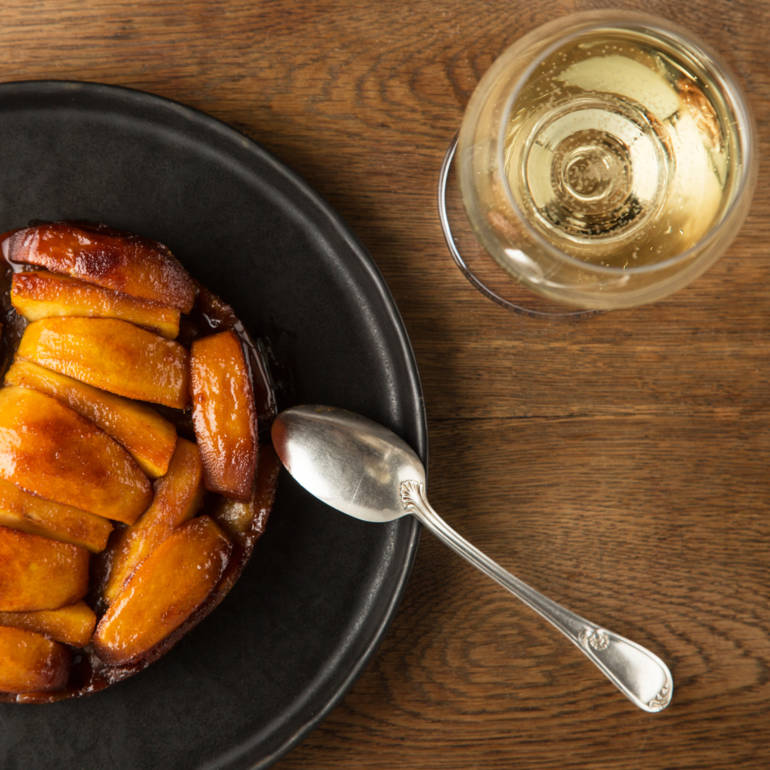 Tarte Tatin with crème de marrons
For 6 people
CLASSIC WINE PAIRING
What a match of textures this sweet pairing makes! The sweetness of the apples and crème de marrons nicely contrast with the acidity and sugariness rounding out this lovely dessert.
ORIGINAL WINE PAIRING
A pairing that awakens your taste buds and highlights the aromas of the wine! The apples and the sweet texture of the dessert contrast wonderfully with the acidity and freshness of this dessert, giving it a nice festive touch.
INGREDIENTS
1 puff pastry disc
6 cooking apples
100g of sugar
50g of butter
120g of crème de marrons

Caramelise 100g of sugar in the tarte Tatin tin, add the butter and blend caramel until smooth. Slice the apples into quarters and place in tin. Spread with the crème de marrons.
Cover with the puff pastry disc and prick with a fork. Bake in oven at 180°C for about 25 minutes. Turn the Tatin out of the tin.