7 Things To Know About Côtes de Bourg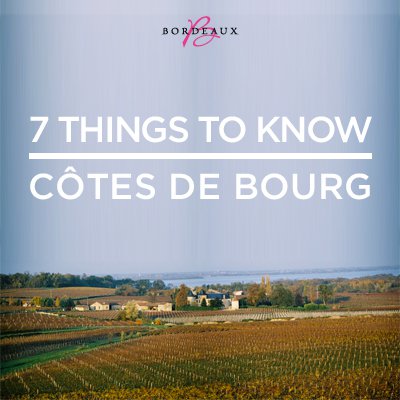 This week, the spring breeze is wafting shades of that distinct ocean air here at Bordeaux Wines HQ. Maybe we"re jumping ahead of ourselves but with warm weather nigh, BBQ"s and Bordeaux are top of mind. With that said, we bring your attention to the North West corners of the Bordeaux Wine region where we take a closer look at the riverside appellation of Côtes de Bourg.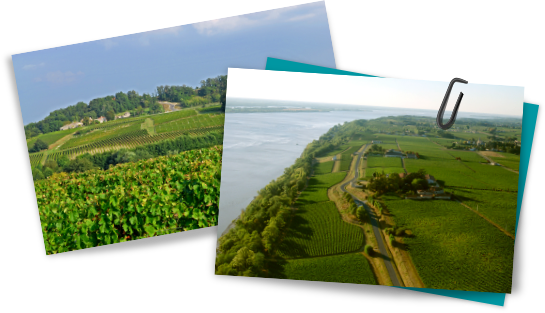 Image via cotes-de-bourg.com
Here are 7 facts to store in the memory bank for your next wine store visit: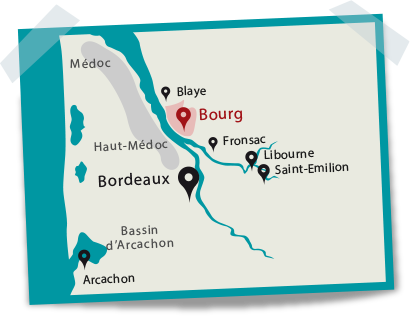 1. Côtes de Bourg is located north west of the city of Bordeaux at the confluence of the Dordogne and Garonne rivers, situated around the small town of Bourg-sur-Gironde.
2. This AOC is one of the oldest wine producing regions in France, in large part due to its highly trafficked location off the river and vine friendly soil. Historians date Côtes de Bourg"s viticulture back to the Second Century where Romans planted "Vitis Biturica", an ancestor of Cabernet.
3. In general, the terroir is mostly comprised of limestone and clay. With an average altitude of 20m above sea level and its proximity to the river and Atlantic Ocean, Côtes de Bourg has a unique microclimate that has contributed to its history and taste.
4. You"ll find mostly Merlot based reds coming out of Côtes de Bourg but you"ll also find about 5% dry white production blended from Sauvignon Blanc, Semillon, Muscadelle and Colombard. 
5. On that note, Côtes de Bourg is one of few Bordeaux appellations that has Colombard and Ugni Blanc on vine.
6. There are 400 winemakers in Côtes de Bourg of which 2/3 are family owned, independent Chateaux. 
7. Côtes de Bourg are blended for younger drinking but can also be aged at five to ten years, displaying the versatility of value wines from Bordeaux.Find a Côtes de Bourg at your local wine store or search for one online!