Diana Yen's Take on Fried Chicken, a Harlem Classic
 Harlem has gone through a lot of changes these past few years, but one Harlem characteristic that stands the test of time is its food scene. Known for its soul food, I decided to create a dish that would do the neighborhood proud. Classic fried chicken is given a spicy kick, glazed in Sriracha honey glaze.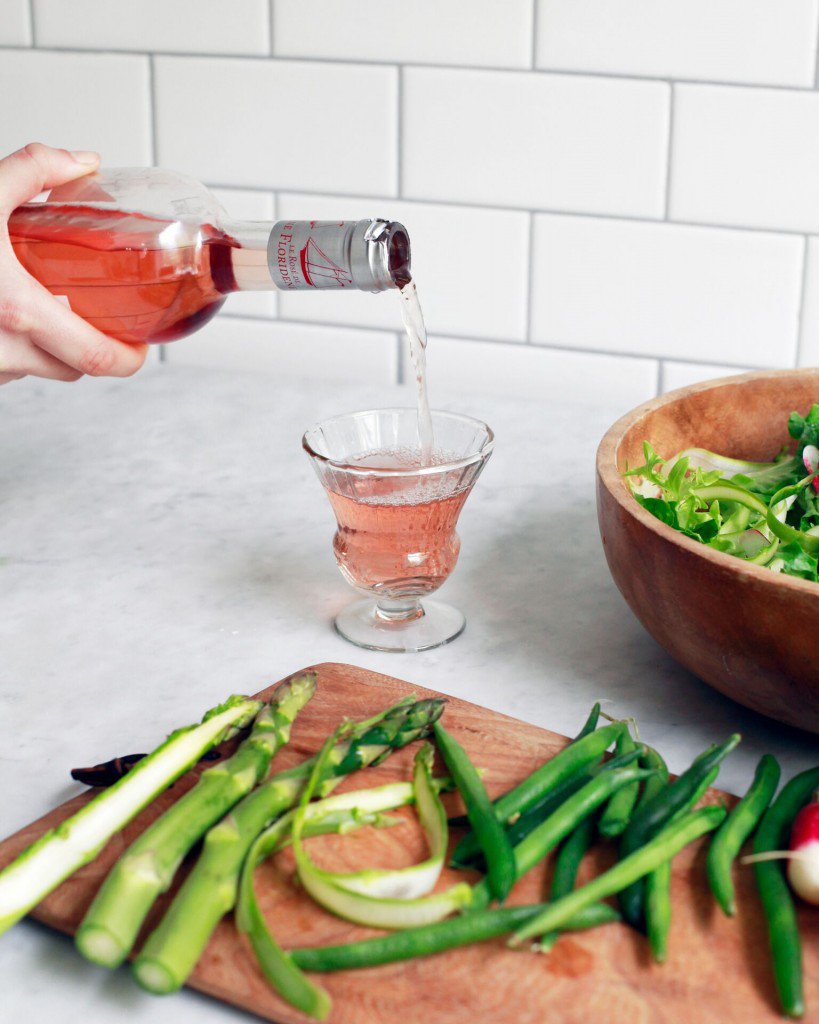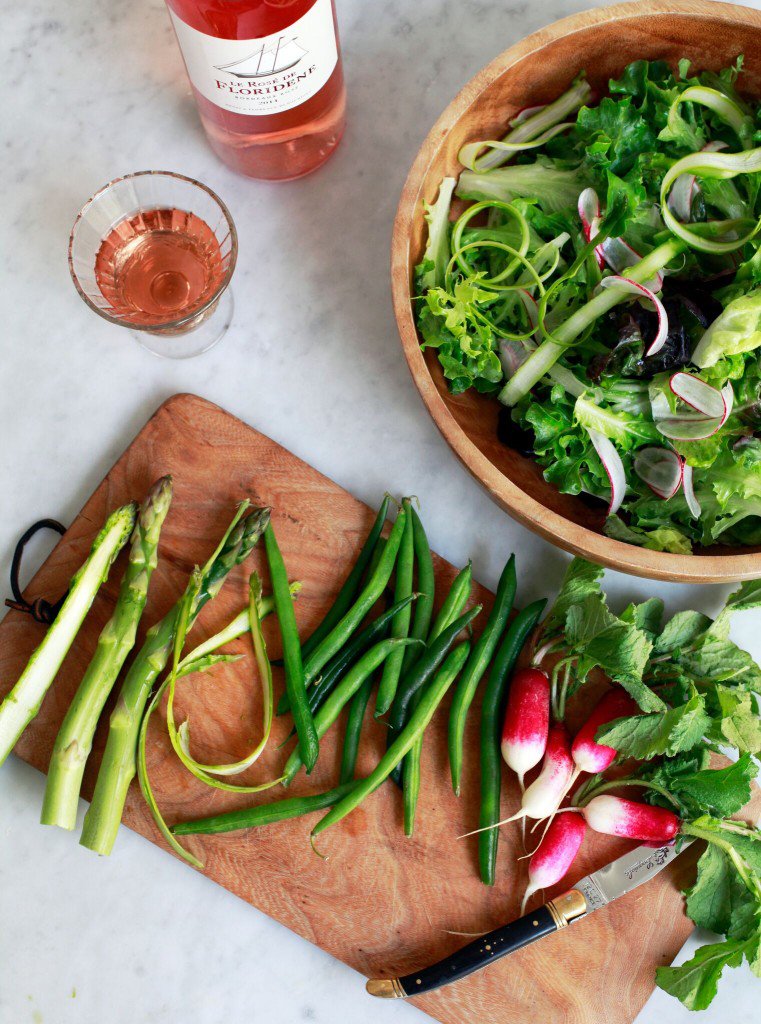 To go alongside the chicken, I made a light, simple salad. In a bowl, toss together spring greens with colorful, shaved seasonal vegetables. Treating yourself to a glass of wine in the kitchen while cooking is a great way to unwind from the day. Try sipping on a glass of Le Rosé de Floridene to start. To keep the cooking to a minimal, dress the salad with a drizzle of olive oil, lemon juice, salt and pepper. The fruity notes in the wine complement the tanginess of the salad.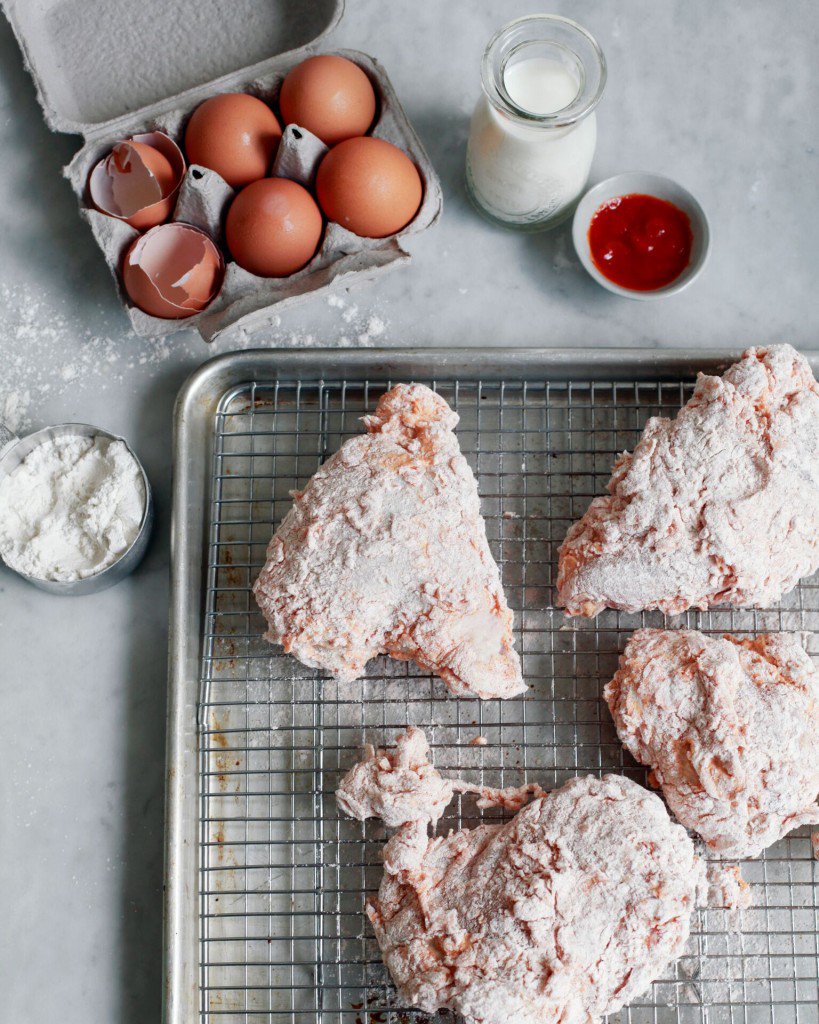 The next step is to prepare a dredging station for your chicken.
To do this, place three bowls on your work surface and place mixed chicken pieces in one, a mixture of buttermilk, beaten eggs, and hot sauce in the second, and flour and salt in the third. Dredge the chicken in the seasoned flour, dip it in the buttermilk mixture, and then back into the flour mixture.
I like to let my chicken sit for a few minutes to let the coating adhere to the meat. Having well-coated pieces will result in perfectly crispy skin, which is the best part of fried chicken in my opinion!
When the chicken is well rested, shallow-fry it for about 15 minutes, turning it halfway through. My tip is to only turn it once, so that the coating does not absorb too much oil. 325°F-350°F is the perfect temperature for frying chicken because by the time the chicken is cooked through, the coating gets golden and crispy, without becoming overdone.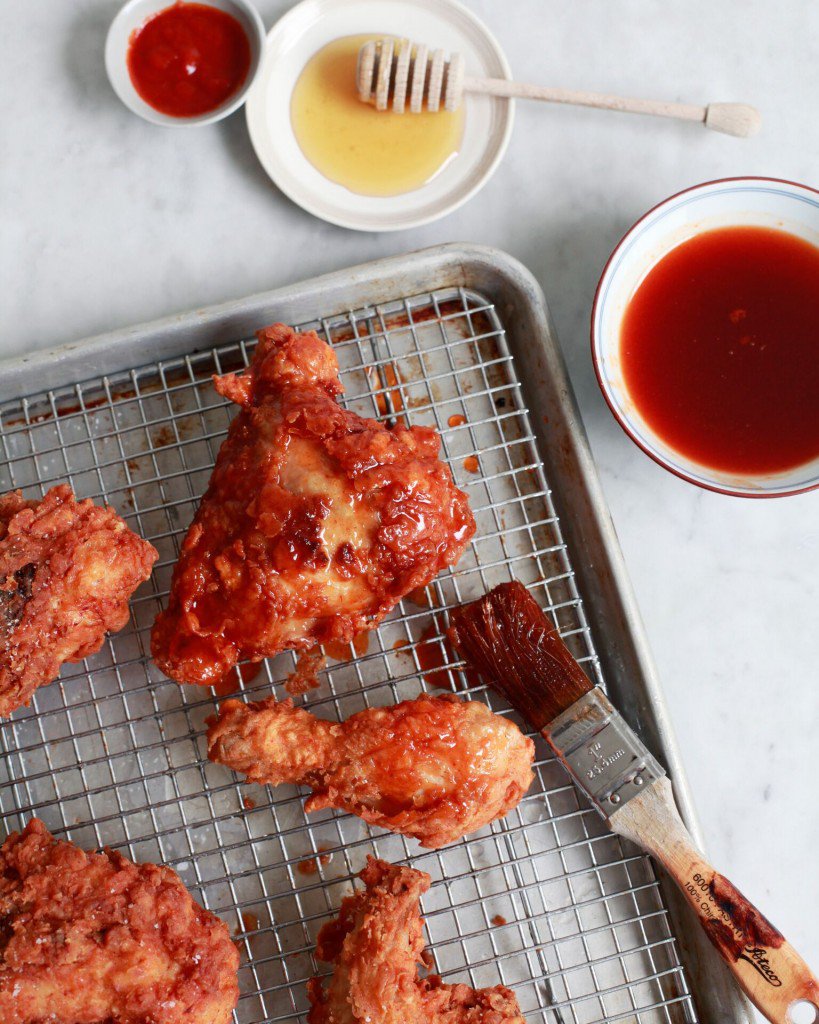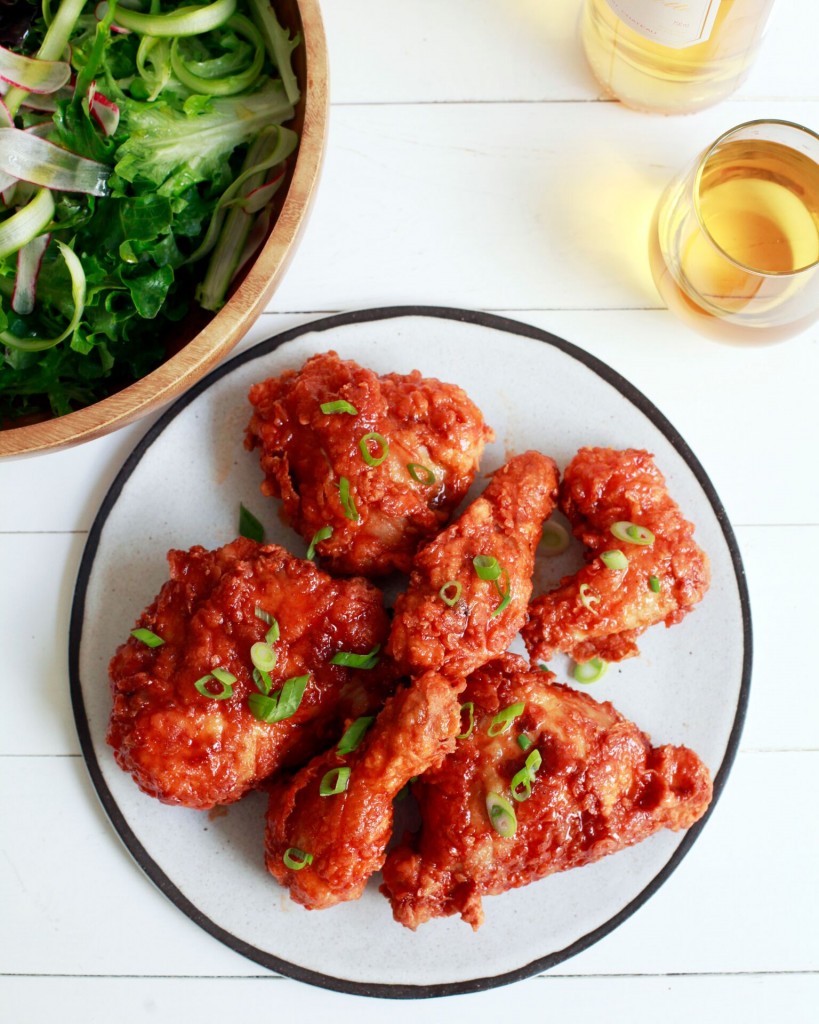 While your chicken is frying, whip up a quick sweet and spicy glaze. This deliciously addictive sauce is made of pantry staples, Sriracha and honey. Generously brush the glaze over your chicken pieces after frying while it's still piping hot. This is a decadent and messy meal made to eat with your hands. Wash your chicken down with a glass of Château Laribotte Sauternes and experience bliss. The floral honey sweetness cuts through the spice of the chicken, and makes eating fried chicken an elegant affair.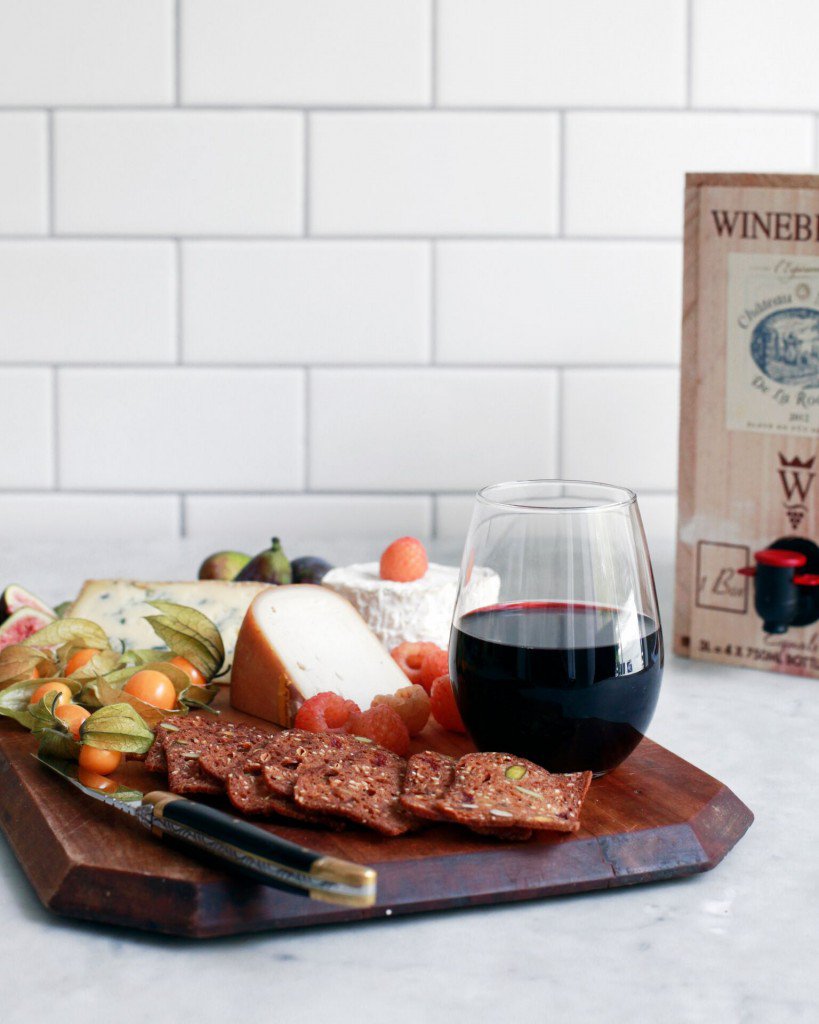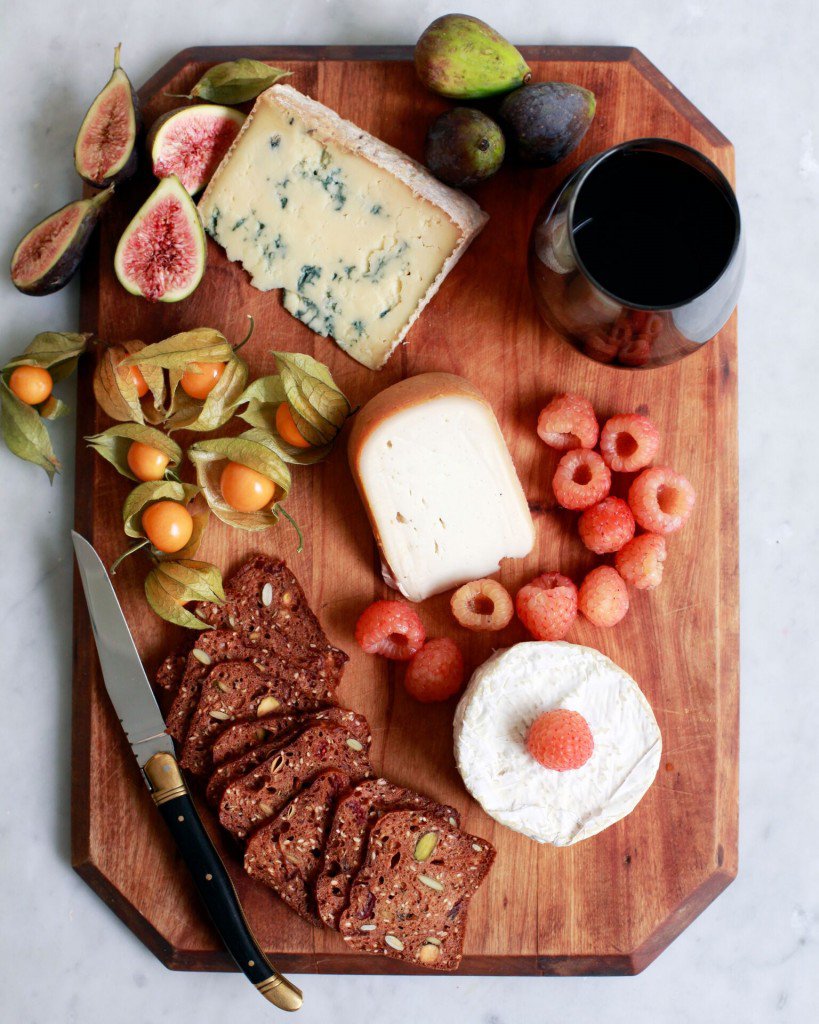 Finish off your meal with a plate of cheese and sweet fruits, along with a glass of Château Moulin de la Roquille, which is a red blend from Bordeaux. The wine has notes of cassis and spicy wood, which mellow out the richness of the cheese. There's something about eating creamy, salty cheese while drinking spicy red wine that hits your tongue in all the right places.Everyone thinks of soul food as casual dining, but the truth is it's a delicious way to comfort yourself, and serving it with affordable Bordeaux wines makes it an unforgettable experience.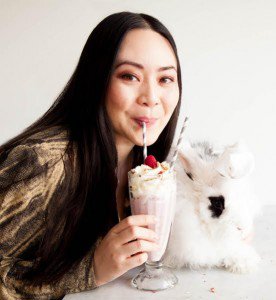 In 2009, Diana Yen founded and led the creative multidisciplinary team behind The Jewels of New York to combine a love of cooking with the beauty of everyday things. 
Words, Images, and Recipes by Diana Yen