5 Food & Bordeaux Wine Pairings To Celebrate Bastille Day!
On July 14, 1789, French revolutionaries overtook the Bastille in Paris, an armory and prison that doubled as a symbol of monarchy and political authority. With tension growing due to a stalemate of the National Assembly and King Louis XVI, revolutionaries demanded a constitution and major political reform. In 1790, the Fête de la Fédération was held to celebrate this historic day, and thus began a long legacy of the celebration of freedom.
Today"s anniversary gathers thousands of people into the streets of Paris to watch the Bastille Day Military Parade, the oldest military parade in Europe, and the fireworks, which are launched from the Eiffel Tower. Of course, food and wine is shared amongst friends and family for the celebratory occasion. 
Want to host a Bastille celebration of your own? Try these French-inspired classics paired with white Bordeaux.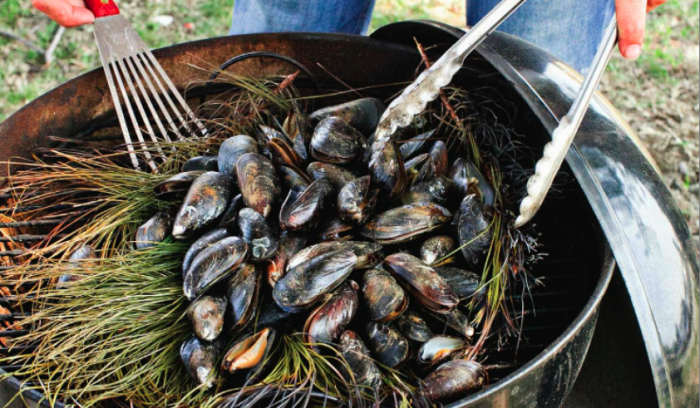 (Photo credit: Food Republic)
Pine Bough-Roasted MusselsIf your mussels are brined in white wine or roasted like the above recipe, pair them with an equally dry, crisp 100% Sauvignon Blanc. The grape originates in Bordeaux and we are seeing more white wines sans blend. Try Saint Glinglin 2013, Dourthe La Grand Cuvée 2013, and Château Doisy Daëne 2012 with these mussels. These three wines offer a fruity aroma with a well-rounded and balanced palate, perfect for a briny plate of mussels.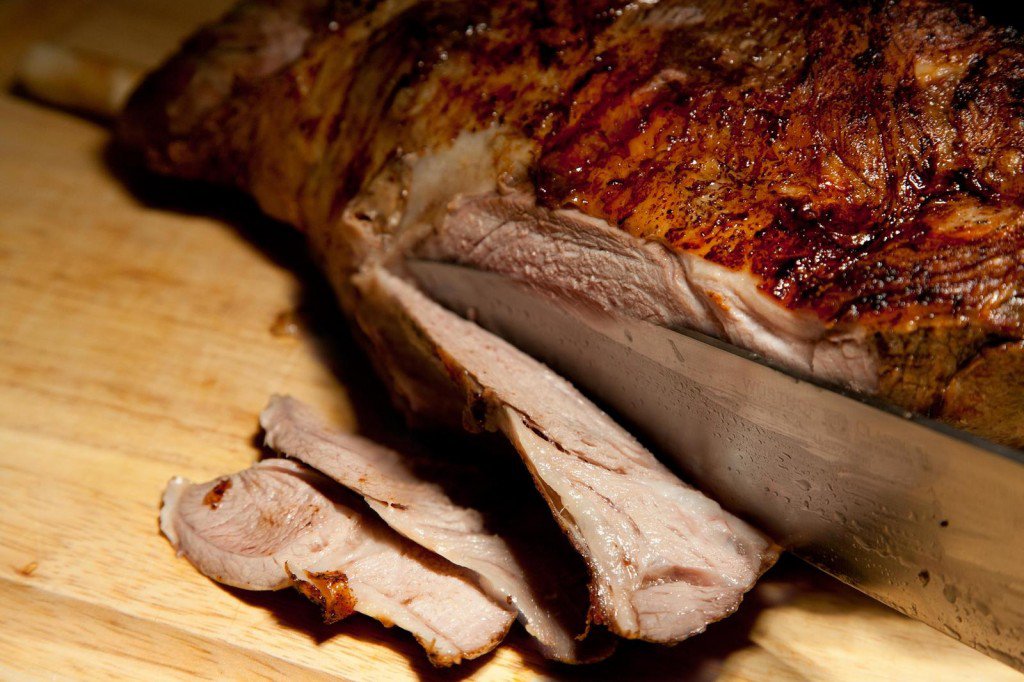 (Photo credit: Chow)
Roast Leg of LambFind a white Bordeaux aged in oak to pair with proteins, like this leg of lamb. These whites can stand up to the full flavor of roasted meat and still having you feeling summer fresh. Château Larrivet Haut Brion Blanc 2011 offers an oaky, smoky nose with a silky texture. Its palate has tart citron, oak, tart pineapple with a medium finish.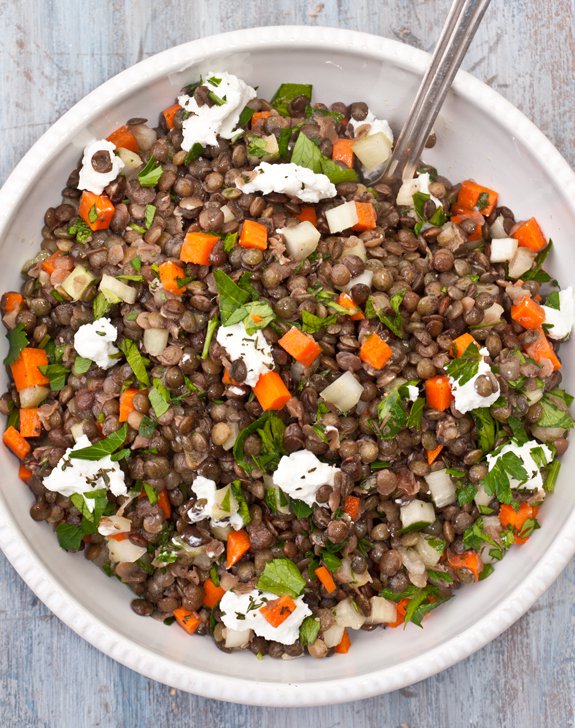 (Photo credit: Tastebook)
Lentil Salad with Goat Cheese CrostiniThe minerality of white wines from Graves are the perfect pairing for a rich salad like the one above. This AOC gets its name from its terroir – gravel. Try drinking Clos Floridene 2010 and Château De Seuil 2011 along with this salad. A smoother, yet more punctual pair, these wines bring out the flavors of salads with their herbaceous palate.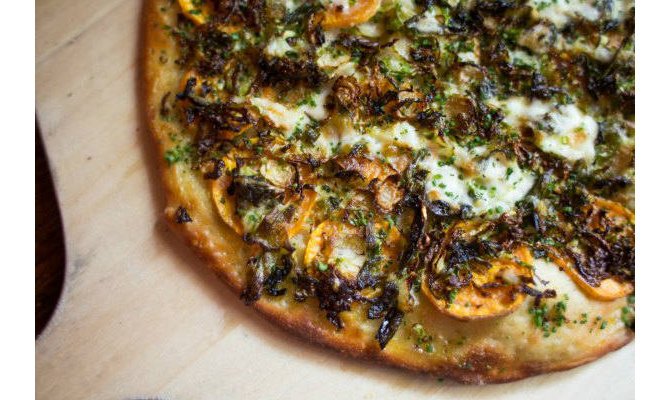 (Photo credit: Chef Michael Toscano)
Tarte Flambee An easy white Bordeaux from Entre-Deux-Mers pairs nicely with this dish. Both Château de Fontenille 2013 and Château Marjosse Blanc 2012 will go well with the Tarte Flambee. Blends of Sauvignon Blanc, Muscadelle, and Semillon, these wines are refreshing and crisp which accentuate the savory rich flavors of cheese.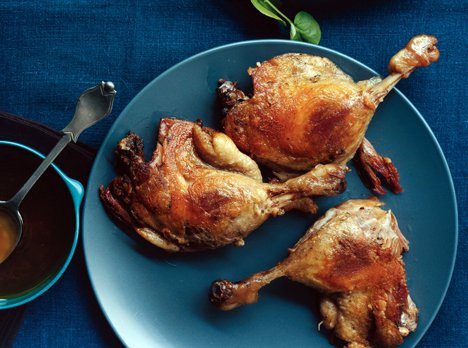 (Photo credit: Epicurious)
To cut through the delicious duck fat in this confit, you"ll want wines that have a higher acidity. Try pairing this recipe with Villa Bel Air Blanc 2013 and Clarendelle Blanc 2012. Both with a tropical fruit scent in the aroma, these whites offer a rich acidity defined by their balance of body and flavor.