Binge Watch Beyond Bordeaux
Beyond Bordeaux is back with a second season! This year, our host Leiti Hsu is in search of the best BYOB restaurants across the country. Joined by a cast of All Star sommelier friends like Master Sommelier Dustin Wilson, James Beard Award-winning Belinda Chang and many more, they"re hitting the town with the freshest Bordeaux wines to pair with classic and unexpected neighborhood eats –  think fried chicken and Sauternes or soup dumplings and bold reds.
You can now binge watch all 10 episodes of Beyond Bordeaux Season 2 on our YouTube channel. Curious about our Sommelier's wine choices? Read on to find their selections.*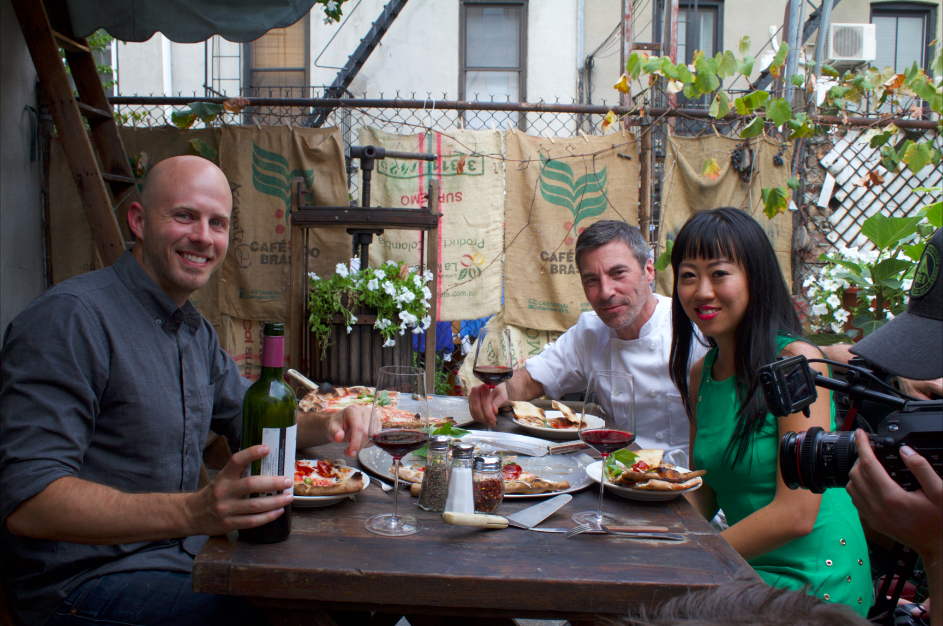 Episode 1 – Lucali's Pizza – BrooklynDustin Wilson's Selection:
2013 Vignobles Paul Barre "Château La Grave", Fronsac $32Note: Great aromatics of super ripe, roasted black cherry, black plum, figs, prunes, black currant, damp earth, sweet brown spices and dried violets followed by a mellow, supple textured mouthfeel with flavors of black fruit compote, dark chocolate, menthol and dried herbs along with some bright, fresh cherry notes, and chewy, stony tannins.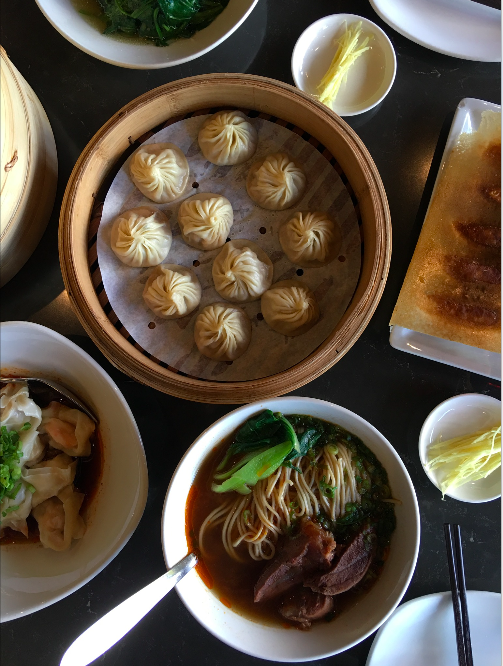 Episode 2 – Din Tai Fung – Los Angeles
2013 Clos Puy Arnaud "La Cuvée Bistrot de Puy Arnaud," Côtes de Bordeaux $25Note: Ripe spicy berries are led by fresh, black raspberries, jam, earth, licorice and a touch of espresso bean.
Episode 3 – El Ideas – ChicagoBelinda Chang's Selection:
2015 Château Graville-Lacoste, Graves $14-20Note: Great everyday wine with good fruit and acidity, and a grassy quality from the Sauvignon Blanc. Palate begins with delicate melon and yellow fruit notes before the gooseberry character comes storming in to finish the job. Bright acidity. Try this crisp, invigorating blanc with a platter of fresh seafood.
2013 Margaux Chateau Mongravey $30Note: A deep, vibrant red with subtle aromas and flavors of currant, chocolate, and nut, and a pleasant nose. Has a medium body, savory finish, and a lovely structure.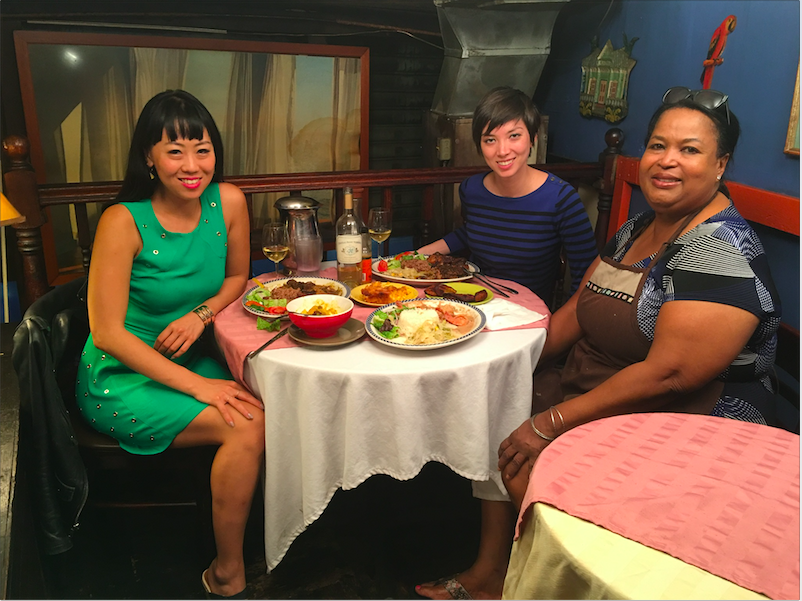 Episode 4 – The Islands – BrooklynMia Van De Water's Selection:
2012 Château Doisy-Védrines "Château Petite Védrines," Sauternes $13 (375 mL) and $25-30 (750 mL)Note: Exquisite aromas of dried apricots, crème brulée, candied fruits, and honey follow through to a medium body, light sweetness and a flavorful finish.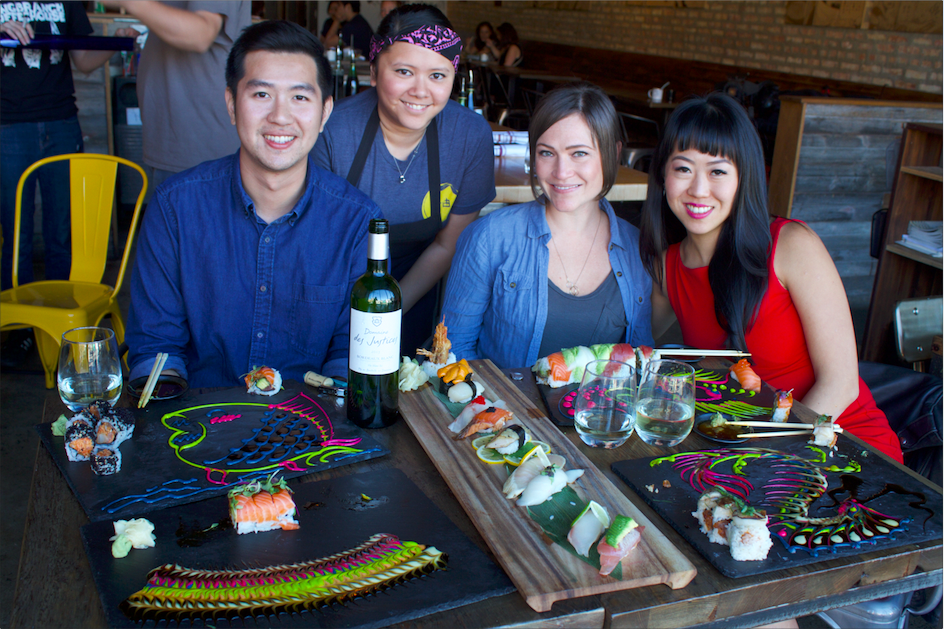 Episode 5 – Yuzu Restaurant – ChicagoRachael Lowe's Selection:
Reserve de Sours Sparkling Rosé $20 (Also Available Locally)Note: Fresh delicate red berry bouquet, trillions of tiny bubbles dance onto the palate, dry, crisp, crushed raspberry palate, great finesse and length. Delicious, crushed raspberry flavours. A sparkling from Bordeaux made using the traditional (Champagne) method but from Cabernet Franc grapes.
2015 Domaine des Justices Blanc, Bordeaux Supérieur $20 (Also Available Locally)Note: Beautiful aromas of crushed blackberry, with hints of coffee and raspberry, lead to a medium-to-full body, with lovely tannins and ripe fruit. An outstanding wine for the vintage.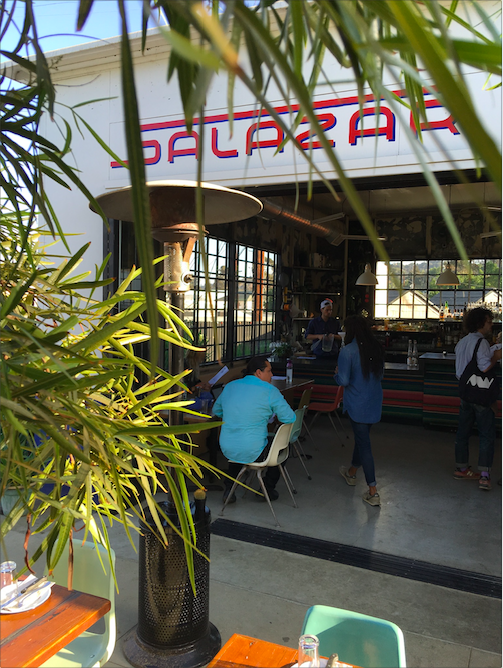 Episode 6 – Salazar – Los AngelesJared Hooper's Selection:
2015 Château La Rame Blanc Sec, Bordeaux $18Note: Bright white grapefruit, lemon peel, and fresh cut grass notes on the nose and palate. Light-bodied but full of flavor and delivers a mouthwatering finish that pulls you back for more. Food Pairing: Goat Cheese, Fish, Shellfish, Oysters, Trout, Vegetables.
2010 Esprit de Pavie, Bordeaux $26Note: Bright red cherries, with red licorice, spice and cocoa in its personality. The wine is made in a medium bodied forward, fresh, early drinking style.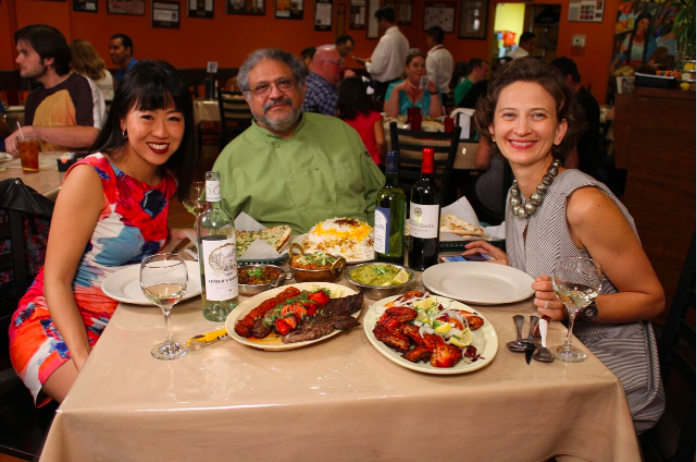 Episode 7 – Himalaya – HoustonVilma Mazaite's Selection:
2014 Château Bichon Cassignols "Le Petit Bichon" Rouge, Graves (Available Locally) $15Note: A simple and generous Bordeaux, the blend of Merlot and Cabernet Sauvignon will please most palates. With notes of cherries and prunes, it will match well with many varieties of cheese and also with charcuterie. Pairings: Grilled meats, cheeses, and cold meats.
2010 Château Quinault L"Enclos, Saint-Emilion Grand Cru $35-50Note: Licorice and fresh kirsch are the first things you notice, but the silky, polished texture is what really turns your head. This is pure, fresh, fun to taste and easily the best Quinault L"Enclos ever produced.
2014 Château Carbonnieux Blanc, Pessac-Leognan $32-69Note: Lemon, lime, and green apple notes make an appearance in this fresh, energetic and bright wine, leaving you with a clean dose of crisp citrus fruits in the finish.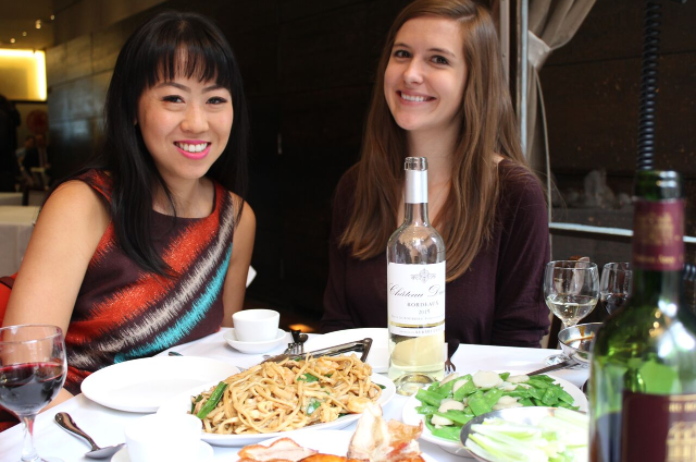 Episode 8 – Peking Duck House – ManhattanVictoria James' Selection:
2010 Château Aney, Haut-Médoc $30Note: This traditional Haut Médoc is more like what you might remember of the classic Bordeaux styles of the 1960s and 1970s. Not at all cloaked in new wood or over-extracted tannins, Château Aney's wines have finesse and balance that make them both approachable now and perfect for longer aging.
2015 Château Ducasse Blanc, Bordeaux $18Note: Winemaker Hervé Dubourdieu uses a high proportion of Sémillon, creating a rich, full, aromatic mid-palate to complement the clean finish. This is the perfect go-to pairing for anything from fish to poultry to Indian curries.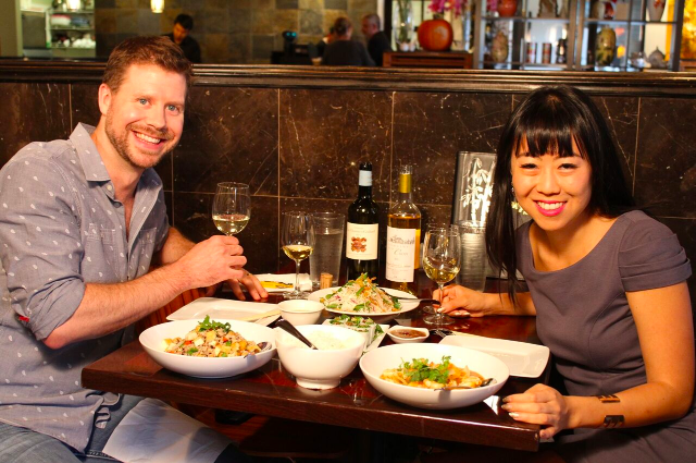 Episode 9 – Huynh – HoustonDavid Keck's Selection:
2012 Château Les Charmes-Godard, Côtes de Francs $24Note: Fruity and perfumed, this is an attractive, juicy wine. Red berry and red currant fruits from the 27-acre estate give the wine freshness, gently underlined by the tannins. Drink from 2017.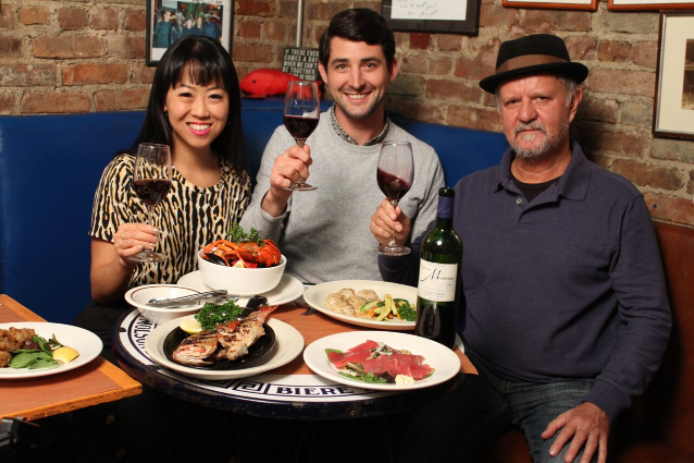 Episode 10 – Petite Crevette – BrooklynCaleb Ganzer's Selection:
2011 Château Massereau, Bordeaux Supérieur $20Note: A nice healthy chew from the supple tannins, bright acidity, and good mid-palate weight supports raspberry, black cherry, graphite, and leather flavors, with aromas of cherry, spices, sage, and a puff of leather.
*The Beyond Bordeaux Series was shot locally in each sommelier's respective city, as such, some wines may not be widely available nationwide. We urge you to talk to your sales representative or sommelier and ask them for suggestions if you are unable to locate a specific bottle locally or online.