Food and wine pairings
Tapas table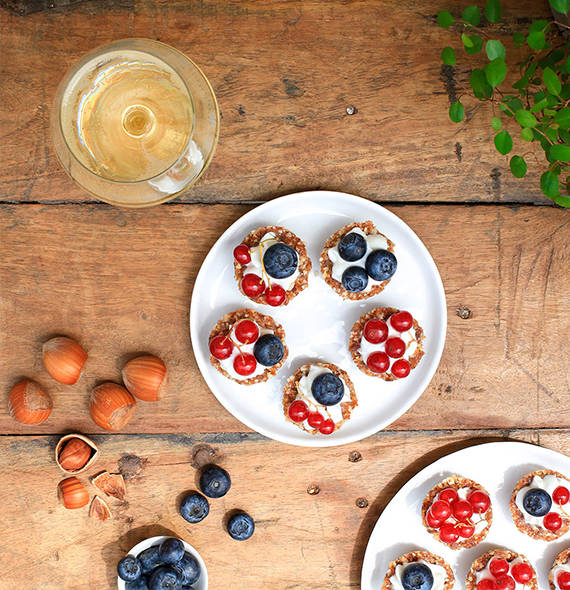 Mini-Fruit Tarts
For 2 - 4 people
PREPARATION TIME
10 min (to be eaten straight away)
CLASSIC WINE PAIRING
Surprise your guests with a Bordeaux crémant. Its vivacity will enhance the dried fruit crust, and its freshness will echo the fresh, seasonal fruit.
ORIGINAL WINE PAIRING
A colorful pairing! The freshness of a rosé will partner up perfectly with the small seasonal fruit, enhancing the creaminess of the Petit-Suisse (sweet fresh, low-fat curd cheese).
INGREDIENTS
40g of almonds
40g of hazelnuts
1 tablespoon of coconut oil
8 pitted dates
1 pinch of salt
3 no-fat Petits-Suisses (60g-pots)
3 handfuls of small seasonal fruit
Mix almonds, hazelnuts, dates, oil and salt together to form a texture that holds together. Shape tarts by hand inside mini-tart tins.
Gently remove from tins and fill with the Petits-Suisses and a few pieces of seasonal fruit at the last minute.