Love at first sip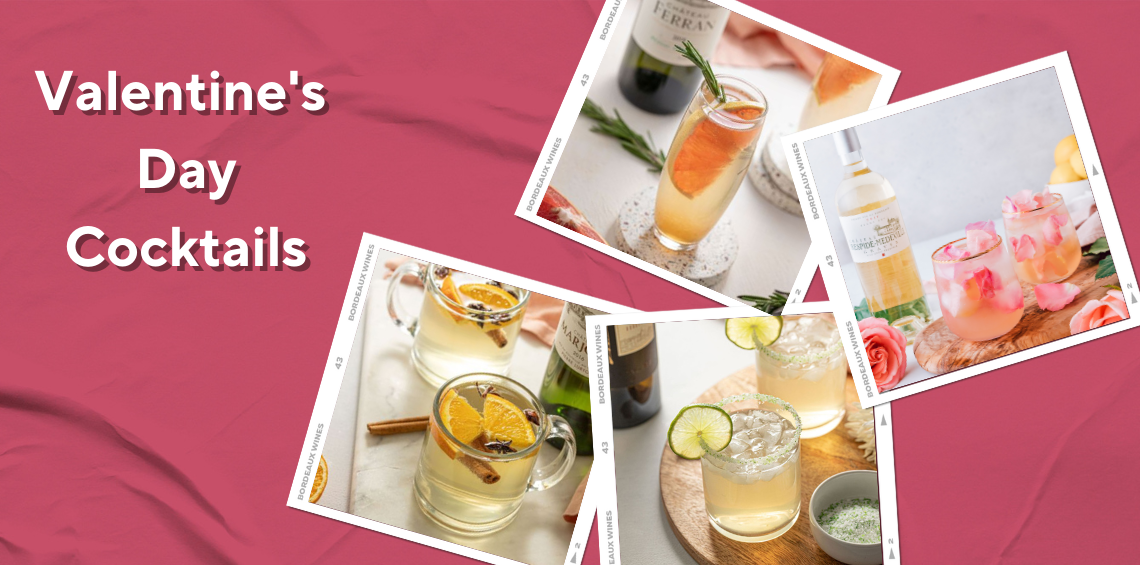 How to spice things up for your Valentine's Day cocktails? We give you a few tips with a major twist! The ingredient of the day? Our Bordeaux white wine of course!
White Mulled Wine
Combine all ingredients in a saucepan and bring to a simmer over medium-high heat.  Reduce heat to medium-low, and let the wine simmer for 30 minutes. Strain and pour into mugs. Garnish with fresh orange slices and cinnamon sticks.
Winegaritas
Add all ingredients to a shaker with ice. Shake and strain into a glass with ice.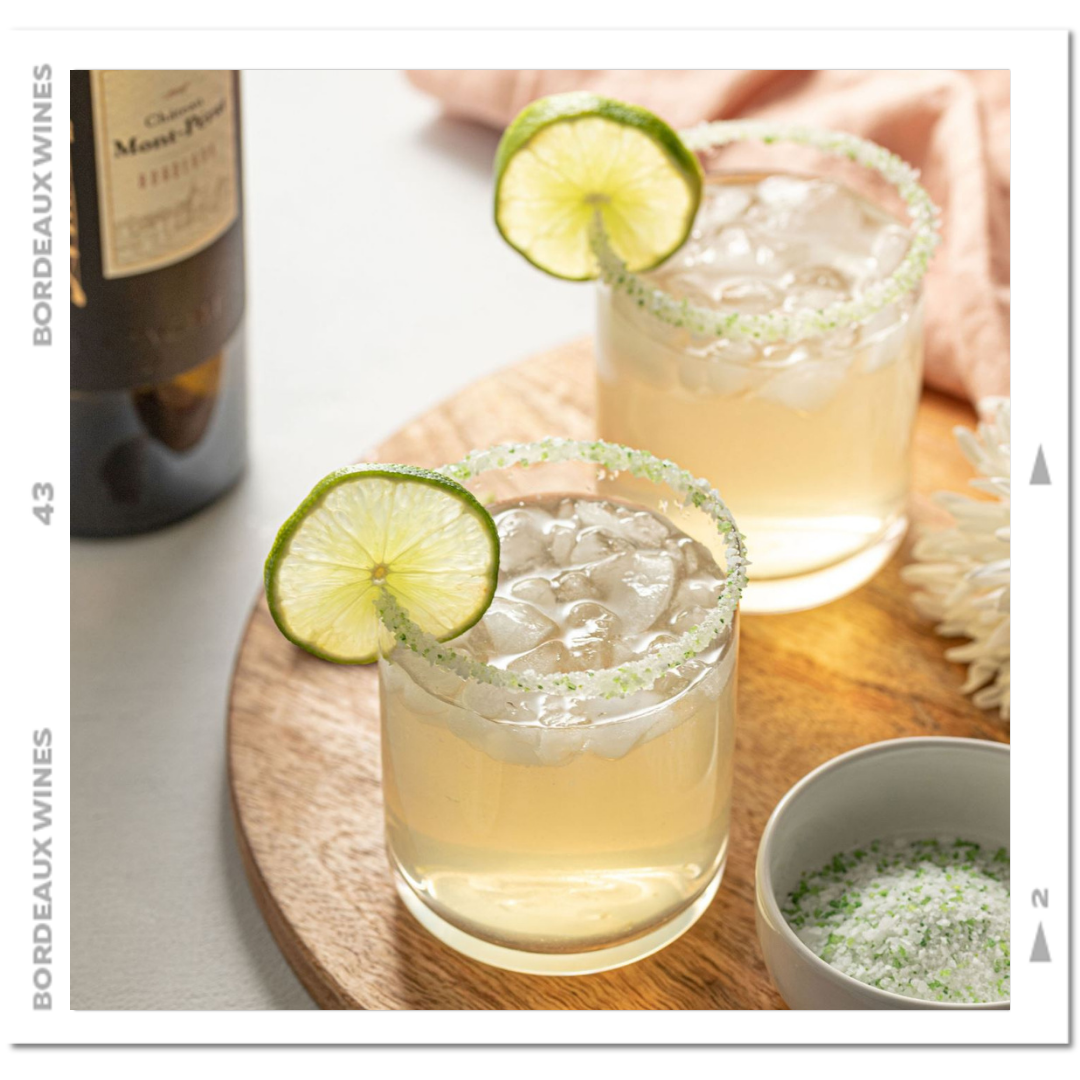 Grapefruit Rosemary Cocktail
Add all ingredients to a tall glass and stir. Garnish with spring of rosemary and slice of grapefruit.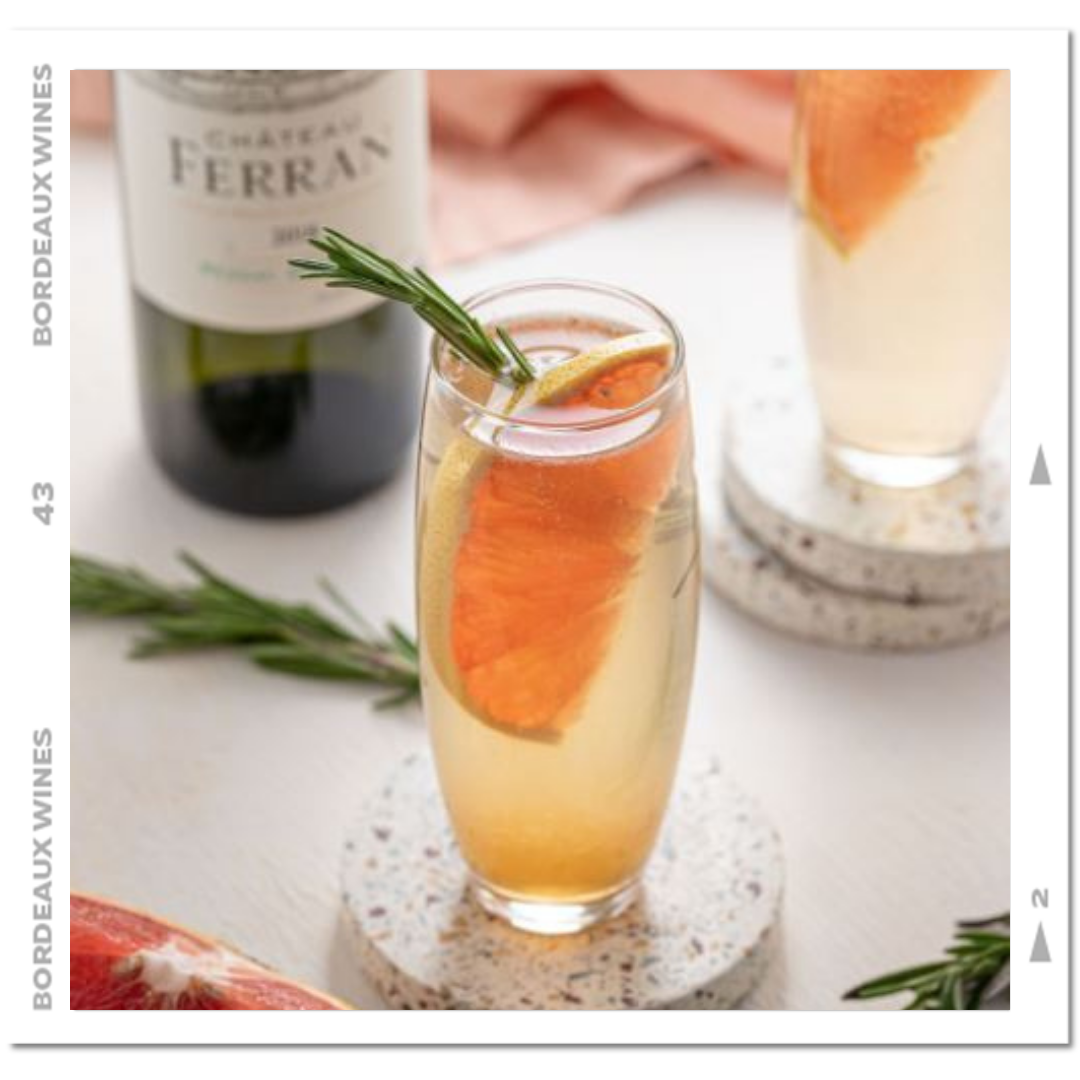 Roses & Raspberry Winetzer
For the Wintz:
Combine all ingredients and stir. Divide into 2 glasses and serve over rose petal ice cubes.
For the raspberry Rose Syrup:
– 1/2 cup sugar
– 2/3 cup water
– 1/2 cup edible dried rose petals
– 1/2 cup raspberries
Add all ingredients to a small saucepan and bring to a boil stirring to dissolve sugar. Reduce heat and simmer for 20 minutes. Cool and strain into a jar.
There will be more recipes to come so stay tuned! Please share the pictures of your creations on Instagram and don't forget to tag us @bordeauxwines if you do!