5 Satellite Appellations to Try in 2017
Guest blogger Robin Kelley O'Connor is an internationally renowned wine expert and was the first American to be certified as an International Bordeaux Wine Educator. We asked him to share with our readers what Bordeaux Wines to try in 2017. Here's what he had to say!
The Bordeaux wine region is made up of over 60 appellations with about 6,800 wine producers producing 750 million bottles annually.  For those getting to know the region, there are some "famous" appellations that may come top of mind, such as the historic AOC Saint-Émilion or the illustrious AOC of Médoc and Margaux. But, there are also many undiscovered treasures to find in the lesser-known appellations as well.
Sometimes referred to as the "Satellite Appellations," there has been a resurgence over the last 10-15 years in these areas of quality wine produced by many artisans and small property owners, at very reasonable prices. The increase in quality is due in part to an insertion of gifted new winemakers. And, the lesser-known Bordeaux districts have become a place where savvy consumers have successfully found a tremendous amount of enjoyment. While affordable and value driven Bordeaux Wines can be found across the region, here are a few appellations to seek out in 2017.
Fronsac and Canon-Fronsac: Powerful RedsFronsac and Canon-Fronsac are two of my sentimental favorites as I had the privilege of spending two years working as a student winemaker, or "Stagiaire du Vin et la Vigne," for Établissements Jean-Pierre Moueix under the direction of Christian Moueix and famed enologists Jean-Claude Berrouet, earlier on in my post-university year. In the 19th Century, the Fronsac vineyards were more famous than neighboring Pomerol and Saint-Émilion. The Fronsacs are known for producing some of the Right Bank's most powerful red wines. The wines are based on a blend of Merlot, Cabernet Franc, Cabernet Sauvignon, and Malbec.
Here are some to look for:Château FontenilChâteau Haut-MazerisChâteau Les Trois CroixChâteau VillarsChâteau DalemChâteau de la DauphineChâteau Moulin-Haut-LaroqueChâteau La Vieille Cure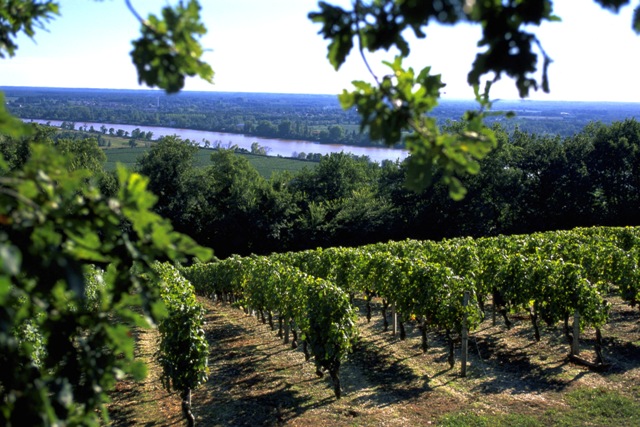 The Côtes de Bordeaux appellation is comprised of four sub-regions including Premières Côtes de Blaye, Côtes de Castillon, Côtes de Francs, and the red wines from the Cadillac district. The AOC Côtes de Bordeaux was established in 2009 and the four sub-regions are referred to as Blaye Côtes de Bordeaux, Cadillac Côtes de Bordeaux, Castillon Côtes de Bordeaux and Francs Côtes de Bordeaux.
Castillon Côtes de Bordeaux: Red wines of nobility with centuries of historyThe Castillon Côtes de Bordeaux region produces outstanding red wines highlighting the glories of the Merlot grape grown in superb limestone soils, which run continuously and contiguously from Saint-Émilion. Côtes de Castillon is an exceptional source for high-quality wines at a great value. According to Robert Parker, the noted American wine critic, "Côtes de Castillon is now the most fashionable of all the Bordeaux satellite appellations." Many high-profile winemakers are now ensconced in the region working on perfecting their craft. With over 350 winegrowers, there is plenty of wine to go around with this region which only produces red wines under the appellation name.
Here are some to look for:Château RobinChâteau Clos des LunellesChâteau d'AiguilheChâteau Cap de FaugèresChâteau Clos-Puy-ArnaudChâteau Joanin-Bécot 
Francs Côtes de Bordeaux: Red & Whites of superb quality waiting to be discoveredFrancs Côtes de Bordeaux, located to the north of Castillon Côtes de Bordeaux and Saint-Emilion, is a tiny appellation producing a mere fraction of what the other two regions yield. The wines are well crafted with great staying power, flavor, and energy. White wines are produced in both dry and medium-dry styles from a blend of Sauvignon Blanc and Sémillon. Ninety-five percent of the production is red with the blend composed of over two-thirds or more of Merlot, balanced off with Cabernet Franc.
Here are some to try:Château PuygueraudChâteau MarsauChâteau de Francs "Les Cerisiers"Château La Prade 
Cadillac Côtes de Bordeaux: Subtle, Delicate, and FlavorfulCadillac Côtes de Bordeaux formally known as Premières Côtes de Bordeaux is one of the most beautiful areas in all of Bordeaux. Cadillac Côtes de Bordeaux starts south of Bordeaux city to Cadillac. It is a long narrow stretch of vineyards three miles wide, almost forty miles long and perched on hillsides overlooking the Garonne River. From the top of these hills, you'll get a bird's eye view of Pessac-Léognan, Graves, Sauternes, and Barsac. The Cadillac Côtes de Bordeaux appellation offers carefully crafted wines that are subtle and delicate, and always bottled at the château. The Cadillac Côtes de Bordeaux region is planted with red grape varieties like Merlot, Cabernet-Sauvignon, Cabernet Franc and Malbec.
Here are some to try:Château Lamothe de Haux Cuvée TraditionelleChâteau CarignanChâteau de MarsanDomaine du SeuilChâteau des Mille AngesChâteau Reynon "Le Clos de Reynon" Denis Dubourdieu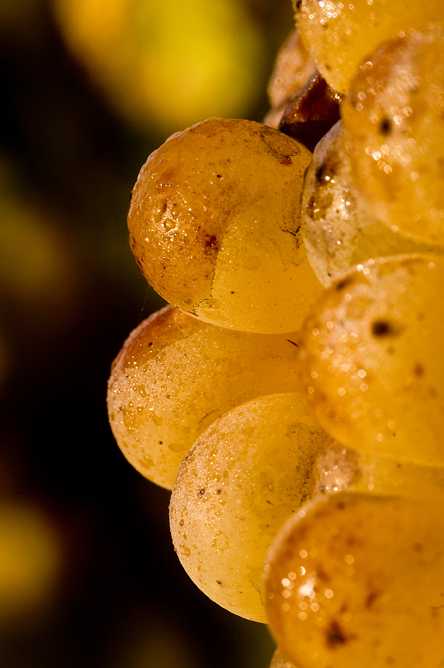 Loupiac: Sweet, Delicious, Dessert in a glass, Affordable, Age Worthy, Unctuous, and ElegantThe appellation Loupiac is located on the lower end of the Premières Côtes de Bordeaux, between Cadillac and Sainte-Croix-du-Mont, across the river from Barsac. Loupiac enjoys a specific microclimate with soils of clay, limestone, and gravel. This ideal location is perfectly suited for the production of sweet white wines that are capable of aging ten plus years but can also be enjoyed now. Sémillon is the main grape variety used and is blended with Sauvignon Blanc and Muscadelle.
Here are some to try:Château Loupiac GaudietChâteau du CrosClos Jean