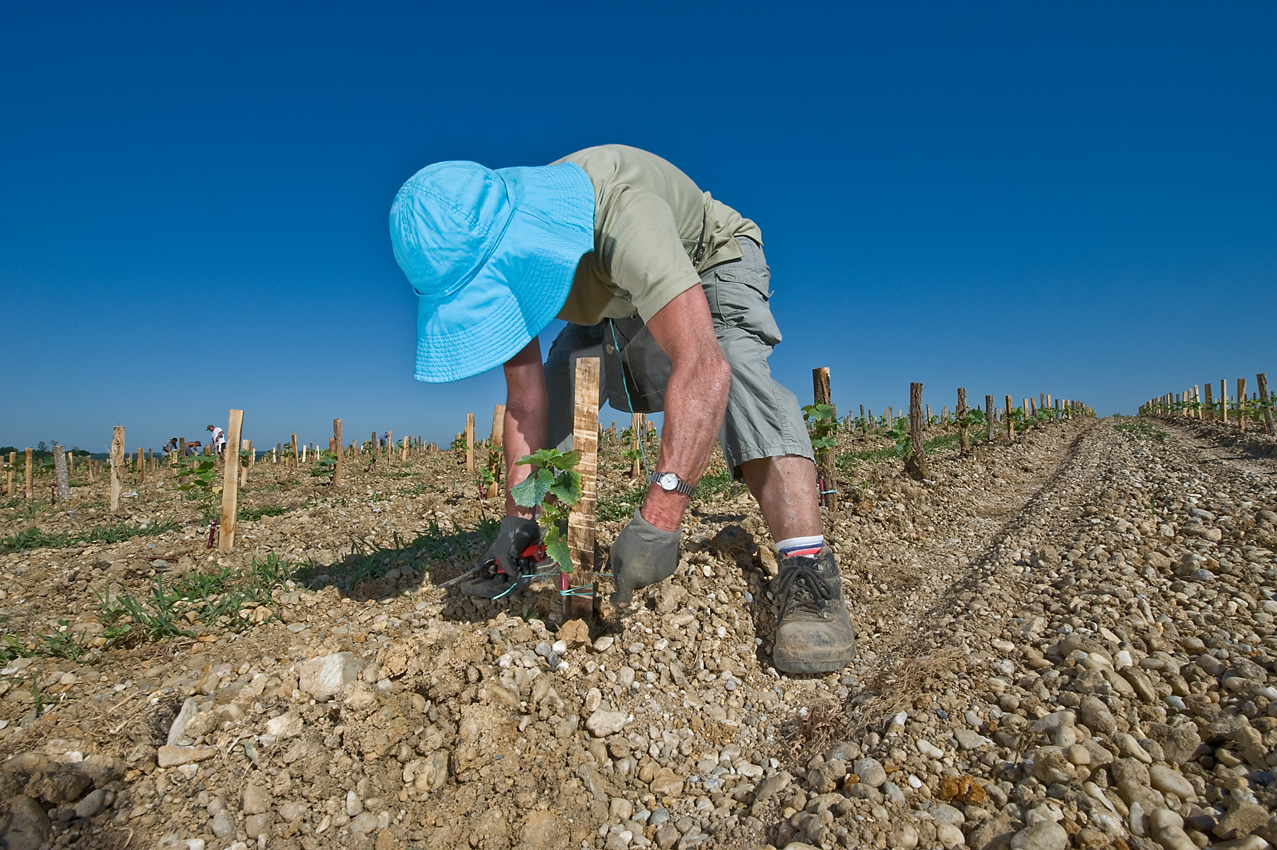 Winegrowers
There are approximately 6100 wine estate owners and growers. The defining feature in the Bordeaux vineyards lies in the wide range of the wine estates. The winegrowing landscape is made up of family-owned estates handed down over the course of generations, large companies owned by major national and international groups, and new winegrowers, often coming to the field after a career change. In the Bordeaux vineyards, the average-size estate is 17 hectares planted under vine.
From one season to the next, winemakers must take on the role of grower, oenologist, merchant and manager. 
They must, above all, be perfectly familiar with the vine's growth as they are the strong link in the cycle. They ensure vineyard maintenance (pruning, de-budding, leaf thinning, tillage, etc.) and preparation (grubbing, ploughing, planting). At harvest time, they participate in grape picking then oversee the wine production stage with fermentation and ageing. 60% of them vinify their wines directly on site; 40% belong to a wine cooperative.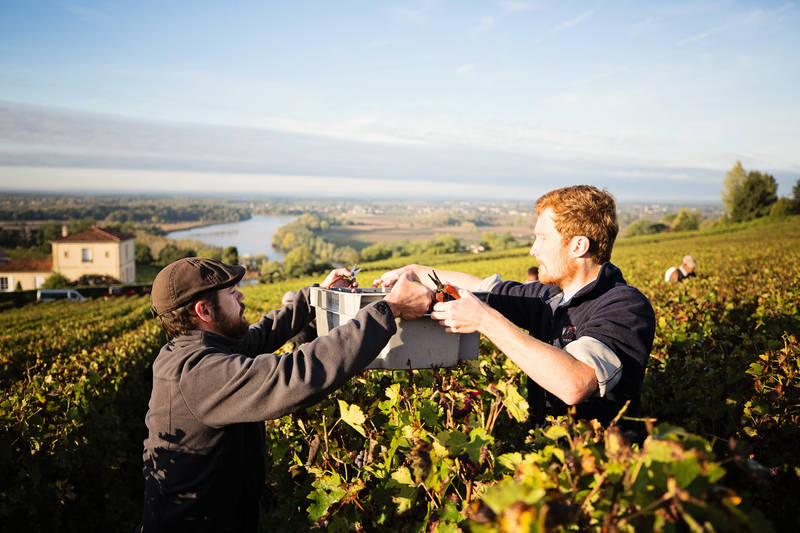 The next step is for the winegrowers to sell their wine. Direct sales at the estate, on internet or in trade shows and fairs make up a significant part of the overall marketing of Bordeaux wines. 
Newcomers to the profession – more and more often women and young people – have taken training courses in agronomy, oenology and marketing. They are providing the profession with a different perspective and new solutions.