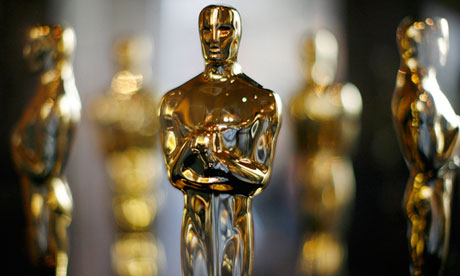 [Academy Awards on Sunday, February 23]

An event for the stars and moviegoers, the Academy Awards will be taking place this Sunday, February 23rd. We love to give our predictions on each category (even though we admittedly haven't seen all the films), but what we know for sure, we'll be watching with a glass of wine.
If you're hosting an Oscar party or heading to one, enjoy the Oscars with our Bordeaux wine picks, based on Best Picture nominees. And tell us, who do you think will win?
Lincoln
Lincoln is a revealing drama that focuses on the 16th President's tumultuous final months in office.

Pair with: Château Mezain 2011
A pale yellow, shimmering with grey highlights. A powerful bouquet, complex and persistent with aromas of berries and grapefruit. An overall well-balanced palate, round and lively, with citrus notes. $11 [site]
Argo
Based on true events, Argo chronicles the life-or-death covert operation to rescue six Americans, which unfolded behind the scenes of the Iran hostage crisis, the truth of which was unknown by the public for decades.

Pair with: Dourthe La Grande Cuvée 2011
The wine's aromatic intensity expresses the typical characteristics of a fine Bordeaux Sauvignon. An extensive array of aromas exist, ranging from a hint of wood through a mixture of citrus. The concentration of aromas is underpinned on the palate by the harmony of the wine's fleshy character and refreshing liveliness. $12 [site]
Life of Pi
Based on the best-selling novel by Yann Martel, is a magical adventure story centering on Pi Patel, the precocious son of a zookeeper.

Pair with: Mouton Cadet 2011
A brilliant straw yellow with a complex and elegant nose, on which boxwood aromas mingle with tropical fruits and citrus notes. A harmonious wine with a full, fruit driven attack, displaying a range of citrus and white blossom flavors and a nicely mineral touch on the finish. $8 [site]
Amour
A couple's bond of love is severely tested.

Pair with: Château Haut Selve 2009
A beautiful ruby color with a complex nose of red fruits and woody aromas. The palate is round and well balanced with roasted notes, and a finale of melted tannins. $17 [site]
Beasts of the Southern Wild
In a forgotten but defiant bayou community cut off from the rest of the world by a sprawling levee, a six-year-old girl exists on the brink of orphanhood.

Pair with: Chartron La Fleur 2011
An interesting earthy wine with a nose of plummy red fruit: strawberry, cherry. It is spicy on the palate with a smooth medium body and a well-balanced acid finish. $10 [site]
Django Unchained
Django is a slave whose brutal history with his former owners lands him face-to-face with German-born bounty hunter Dr. King Schultz.

Pair with: Château Bonnet 2009
A powerful but balanced deep red wine. Very expressive nose showing blackberry, black cherry, and chocolate. The palate is rich with lovely fruit and excellent freshness. $10 [site]
Zero Dark Thirty
A chronicle of the decade-long search for wanted terrorist Osama bin Laden.

Pair with: Château Tour Chapoux 2010
A deep and intense crimson color with flavors of floral notes and minerals. A mature and generous wine with beautiful concentration and structures. A "grand" Bordeaux awarded a Gold Medal. $10 [site]
Silver Linings Playbook
Life doesn't always go according to plan, an unexpected bond begins to form between them, and silver linings appear in both of their lives.

Pair with: Castelnau de Suduiraut 2009
Bouquet is fresh and rich, rolling out hints of crystallized fruit, vanilla, white pepper, and mint. Flavors of peach, honey, and spices carry the pleasure through the palate to a finish of dried apricot, crystallized grapes, and caramel. $28 [site]
[images from [IMDB]